Refugee athletes host Olympian and Paralympian Online Experiences
'Hosting on Airbnb has helped me have financial stability during a very difficult year, and Online Experiences has given us the space to share our voices and stories as refugees and athletes with the world'
21 Jul 2021
Imagen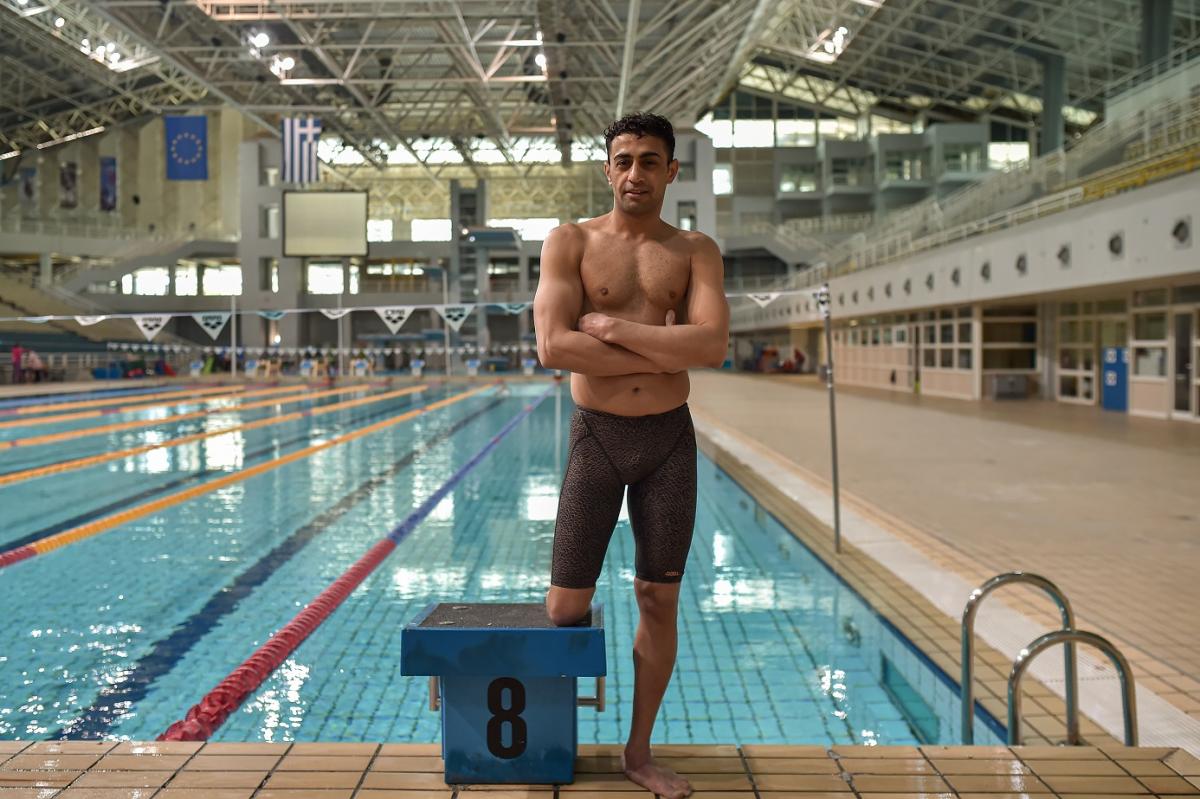 ⒸMilos Bicanski - Getty Images
By Airbnb
Airbnb, the International Olympic Committee (IOC) and the International Paralympic Committee (IPC) are giving fans a unique opportunity to support and connect with Refugee Olympian, Paralympian and Scholarship holder athletes through Online Experiences. Now bookable only on Airbnb, this collection of nine Experiences provides a way for refugee athletes to share their skills, earn meaningful income and raise awareness about the global refugee crisis.
Learn about a refugee's journey, hear incredible stories of overcoming adversity and the power of sport from Hosts including Olympic swimmer Yusra Mardini, Chef de Mission of the IOC Refugee Olympic Team, Tegla Loroupe, and Para swimmer Ibrahim Al Hussein. The Refugee Paralympic Team will also have a unique Online Experience streamed live from the Athlete Village.
"I'm really looking forward to hosting my experience on Airbnb so I can share with the world my personal story of becoming an Olympian and the unique aspects of being a refugee. It's so important for platforms to create opportunities for us to share our stories – in our own voice – and help increase understanding of refugees around the world," said Mardini, IOC Refugee Olympic Team member.
Featuring conversations about resilience and the power of mindfulness, a self-defense workshop, a workout led by taekwondo champion and more, these refugee Olympian and Paralympian Online Experiences are part of a specially curated programme featuring over 200 Online Experiences, designed to bring fans closer to the magic of Tokyo 2020.
"We are thrilled to provide a way for refugee athletes to share their journeys and connect with people all over the world through these one-of-a-kind Online Experiences. We hope the intimate and authentic moments with these incredible athletes will help others find motivation, inspiration and courage during challenging times," said Joe Gebbia, Airbnb Co-founder, Chairman of Samara and Airbnb.org.
Through hosting Online Experiences on Airbnb, athletes have the opportunity to earn money by sharing their skills and passion for sport with the world. A number of the refugee athletes are leveraging the opportunity by hosting interactive activities beyond the Games.
"Hosting on Airbnb has helped me have financial stability during a very difficult year, and Online Experiences has given us the space to share our voices and stories as refugees and athletes with the world," said Al Hussein, Refugee Paralympic Team member.
Highlights of refugee Olympian and Paralympian Online Experiences include:
Sports Beyond Borders, Live from Tokyo, with Tegla Loroupe
Live from the Olympic Games in Tokyo, join Tegla Loroupe, an Olympian and world record holder, who is a mentor and the Chef de Mission of the IOC Refugee Olympic Team. Loroupe will share more about refugee athletes and their journey to the Olympic stage. Loroupe's Online Experience will benefit the Tegla Loroupe Peace Foundation, a charitable organization that has trained four of the athletes on the IOC Refugee Olympic Team Tokyo 2020 and focuses on restoring peace.
Redefining Resilience with Yusra Mardini
Yusra Mardini, an Olympic swimmer from Syria, and UNHCR goodwill ambassador, will share an open dialogue with guests about her fascinating journey to the Tokyo 2020 Olympic Games. In this Experience, she will share lessons that span far and wide: lessons on resilience, the power of understanding and embracing one's own identity, what it means to be a young female refugee athlete, and ultimately, the impact her and her teammates can have on global perceptions of refugees.
Refugee Paralympic Team: The Road to Tokyo
Streaming live from the Village, join Ileana Rodriguez, distinguished Paralympic swimmer, architect and Chef de Mission of the Refugee Paralympic team, for an in-depth conversation with the Refugee Paralympic Team on what it means to be a refugee, a Paralympic athlete and a role model for aspiring athletes around the world.
A Woman's Journey to the Paralympics with Alia Issa
Learn about the Para athletics discipline of club throw from Alia Issa, the first woman in history to compete on the Refugee Paralympic Team. Issa will also share stories about her life in Greece as a refugee, how she discovered her sport and what it's like to prepare for the Tokyo 2020 Games.
Daring to Dream with Ibrahim Al Hussein
Think through the power of positivity with Paralympic swimmer Ibrahim Al Hussein. He will discuss the circumstances in which he lost his leg and became a refugee, and how his passion for swimming kept him anchored to his childhood dreams.
Survive and Thrive with Asif Sultani
Asif Sultani, an IOC Refugee Athlete Scholarship Holder who trains in karate, shares the power of mindfulness with guests in this Experience. Originally from Afghanistan, Asif will share his journey of leaving his home, creating a new life in Australia, and how his resilient mindset helped him survive these experiences. Sultani will share a meditation with guests.
To book, click here.
As part of its nine-year, five Games partnership with the IOC and IPC, Airbnb is committed to continuing to address the challenges faced by refugees around the world. In addition to launching refugee athlete online experiences, Airbnb will continue working closely with the IOC, the IPC and global organisations to continue raising awareness and finding new opportunities for refugees and refugee athletes. The Refugee Olympic Team Tokyo 2020 can be followed @refugeeolympicteam.
The IOC has a long-standing commitment to refugees, including a cooperation with UNHCR since 1994, the creation of the IOC Refugee Olympic Team for the Olympic Games Rio 2016 and Tokyo 2020, the establishment of the IOC Refugee Athlete Scholarship Programme, which provides athletes with financial support that enables them to train for the Games, and the creation of the Olympic Refugee Foundation in 2017. Airbnb, as part of its mission of belonging, has been supporting refugee initiatives since 2015, first through its Open Homes programme and now Airbnb.org, and as lead partner of the Refugee Paralympic Team.