Paralympic heroes open for bookings as Airbnb Online Experiences Festival goes live
• Fans can book Online Experiences or watch select instances live on Paralympic YouTube channels - join Tatyana McFadden, Lex Gillette, Lucy Shuker, Birgit Skarstein, Adam Kellerman and more
• 20+ Online Experiences hosted by Paralympians and Paralympic hopefuls available to book now on Airbnb's website
• Booking proceeds will provide economic opportunities for Para athlete hosts on the road to Tokyo 2020
23 Jul 2020
Imagen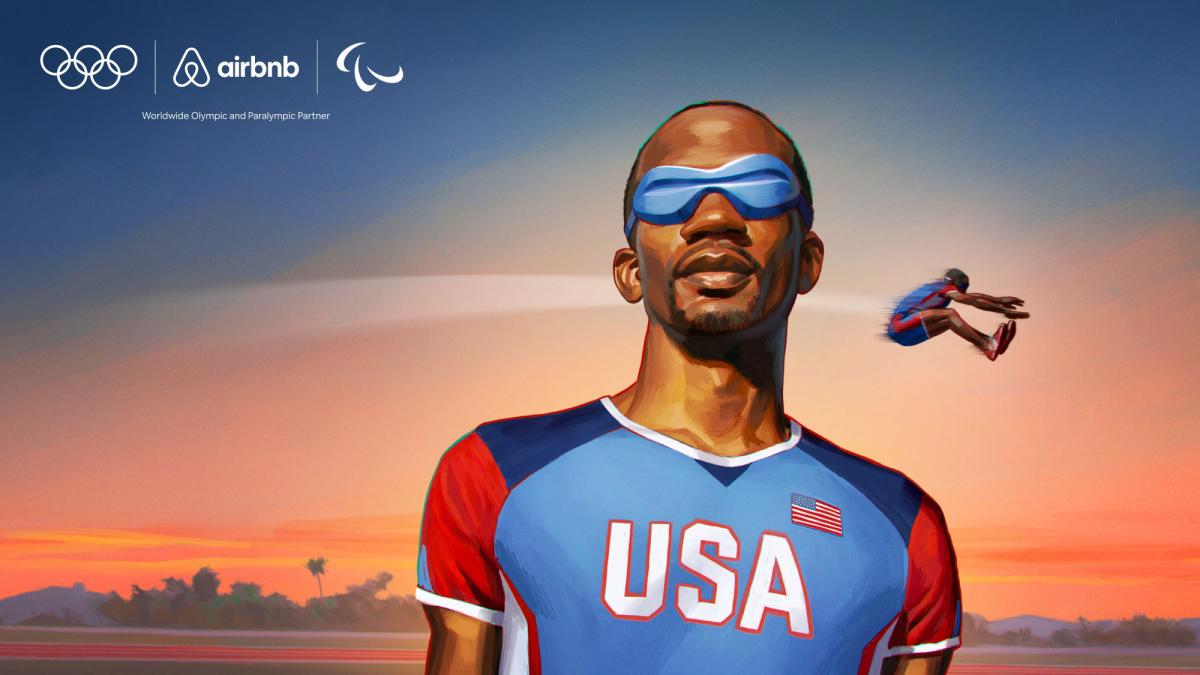 By Airbnb
If you ever wanted the chance to virtually meet and interact with some of the biggest names in Paralympic sport, then this is the week. Starting on Friday 24 July, people from around the world can join a five-day summer festival of Online Experiences hosted by Para athletes on Airbnb in partnership with the International Paralympic Committee. 
The festival will kick off with an opening act featuring Baroness Tanni Grey-Thompson DBE, 16-time medalist in the Paralympic Games - speaking about what it means to be part of the Paralympic Movement. The line-up includes Online Experiences which spectators can also watch live or on replay on Airbnb, Olympic and Paralympic Games YouTube channels over multiple time zones.
N.B. The schedule is subject to change, please visit abnb.co/IPC for the latest information
But that's not all, many Paralympic hosts will continue to offer their Online Experiences after the summer festival ends, giving fans unprecedented global access to Paralympians and Para athletes from around the world. Athletes and their Online Experiences currently available to book at abnb.co/IPC include:
Australia
Adam Kellerman – Join the mindful movement with Adam Kellerman 
Evan O'Hanlon – Achieving targets with Evan O'Hanlon
Canada
Nicolas Guy Turbide - Tackling stress with Nicolas Guy Turbide 
Benoit Huot – Embracing change with Benoit Huot 
Abi Tripp – Reaching new goals with Abi Tripp
Great Britain
Lucy Shuker - Explore the mind with Lucy Shuker
David Hill – Learn prosthetic carpentry with David Hill
Lora Fachie - Cooking blind with Lora Fachie 
Millie Knight – Countryside training with Millie Knight
Stephen Miller - Positive thinking with a Paralympic hero 
France
Yvan Wouandji - Découverte du braille avec Yvan Wouandji
Italy
Martina Caironi - An Italian coffee with a Paralympic Champion
Veronica Yoko - Turning changes into opportunities
Emanuele Lambertini - How to be optimistic 
Edoardo Giordan - E tu, che sogno hai?
Japan
Nobukazu Hanaoka - 今の自分にできることを全力で。パラリンピアンからのメッセージ [Do all you can do now]
Norway
Birgit Skarstein - Adapt to change
Refugee Paralympian
Ibrahim Al Hussein – Dream chasing with Ibrahim Al Hussein

Singapore
Syadidah Alim – Beat the slump with Syadidah Alim 
United States of America
Tatyana McFadden - Train with Paralympian Tatyana McFadden
Lex Gillette - See the world with Lex Gillette
Gregory Burns – Sketch a work of art with Gregory Burns
Tyson Gunter – Marketing simplified with Tyson Gunter 
Sophie Herzog – Feel the burn workout with Sophie Herzog
Jamal Hill – Creative family swim with Jamal Hill 
Tahl Leibovitz – Social change with Tahl Leibowitz
Ryan Neiswender - Navigating change with Ryan Neiswender 
Markeith Price - Entrepreneurialism with Markeith Price
Fans who book will proudly support their heroes ahead of Tokyo 2020, as proceeds will provide valuable income to Para athlete hosts, now and beyond the festival, including some who are on the road to their Paralympic dreams.
Andrew Parsons, President of the International Paralympic Committee, said: "If there is a positive to be found from the COVID-19 pandemic, it's that it has fostered a culture of creativity and innovation. Paralympians and Para athletes are masters of innovation and finding creative solutions to daily challenges they face.  
"That is why I'm very excited by Airbnb's summer festival Of Paralympian Experiences - it's a fantastic initiative that showcases not only the outstanding performance standards of Para athletes but shows their skills at everything from goal setting to creating a positive mindset, carpentry with a prosthetic arm to a vision impaired Paralympic gold medallist giving a cooking lesson.
"We know that the last six months have been challenging for many athletes, so Airbnb Experiences offers a great way for Paralympians and Para athletes to access new earning opportunities."
Joe Gebbia, Airbnb Co-founder, added: "It's more important than ever to find ways to connect. This Online Festival will enable guests around the world to get personal access to some of the world's most elite Para athletes, whether it's seeing the world with long jumper Lex Gillette, or making a proper Italian coffee with Martina Caironi. It's an incredible opportunity to experience the Paralympic spirit in a completely new way."
The summer festival is also promoting new economic opportunities for Para athletes to earn additional income. Other Paralympic hopefuls who are interested in sharing their passions with guests to earn supplemental income can sign up to become a host here.