Airbnb Online Experiences connect guests with Paralympian hosts
British Paralympic champion Stephen Miller teaches guests the art of positive thinking
29 May 2020
Imagen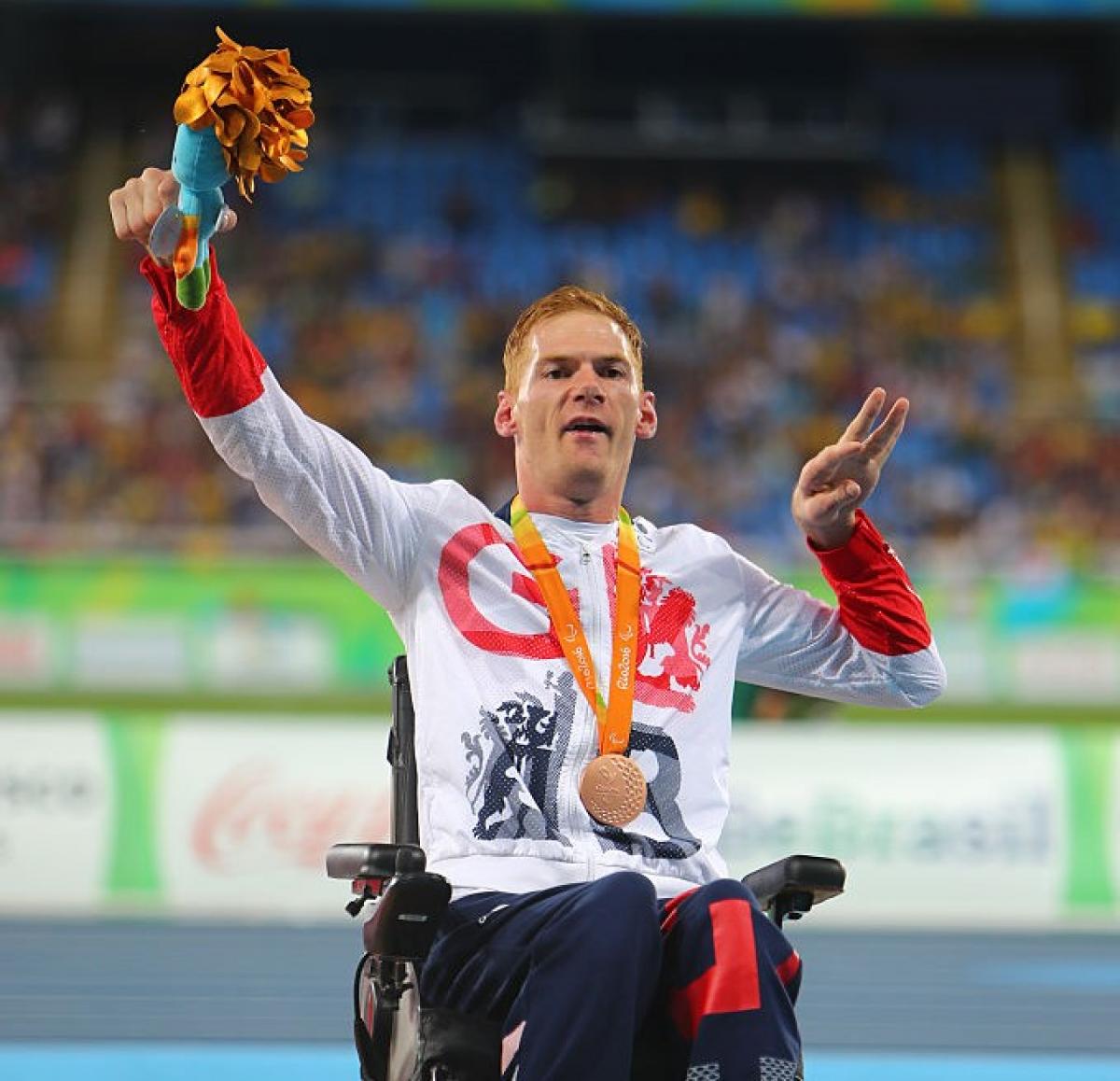 ⒸGetty Images
By IPC
Through Airbnb Online Experiences, British Paralympic champion Stephen Miller hosted guests on a unique journey through… his mind.
Born with cerebral palsy, Miller shared how he mastered the art of positive thinking to have a successful athletic career that includes three Paralympic gold medals. He felt the topic was especially applicable during the COVID-19 pandemic.
"I picked this theme because I believe in the power of thinking positively, and I think it can make a big difference in people's lives if they can change the way they think, and how they approach and react to different situations," Miller said. "No one can control what's happening. But you can control how you react, how you think and how you feel."
"I want people to take something away that they can use in their own lives," Miller emphasised. "I think me just talking about what I love to do is interesting, but it's not going to be something they can (practically apply)."
Miller's personal journey toward six Paralympic Games (1996-2016) started with his parents, who helped him see opportunities instead of obstacles. That allowed him to feel free – not afraid – to try different sports until he discovered club throwing. 
He even explored a backwards throwing technique that eventually revolutionised the sport. 
"Having my parent's support really helped me believe in myself, and I think that's really important, to have that self-belief that you can do something," said the 40-year-old. "I wasn't scared of trying new things — that's important as well. When I was young, I tried lots of different sports. It did not matter if I was good or bad at it."
Guests listened to his story and explored practical applications of positive thinking, including mediation, stretch exercises and real-life examples. 
While he has delivered motivational speeches before, Airbnb's new Online Experiences – in which hosts virtually share a one-of-a-kind activity with guests from around the world – allow him to do that creatively.
Launched in April 2020, Online Experiences unlock unprecedented access to inspiring hosts across the world, including Paralympic athletes. It allows guests to connect with new people and travel virtually, all from the comfort of their own living room. Airbnb also recently highlighted more than 20 new Online Experiences which celebrate accessibility and are designed by hosts to suit accessibility needs. 
Miller believes Paralympians would make excellent hosts. 
"Don't underestimate the value of your story and the lessons that you've learned in your journey toward being a Paralympic athlete," Miller said. 
More Airbnb Online Experiences hosted by  Paralympians can be found at airbnb.com/online-experiences.