How IPC partners are helping tackle the coronavirus pandemic
The Paralympic Movement's stakeholders are using their services to serve the global community
10 Apr 2020
Imagen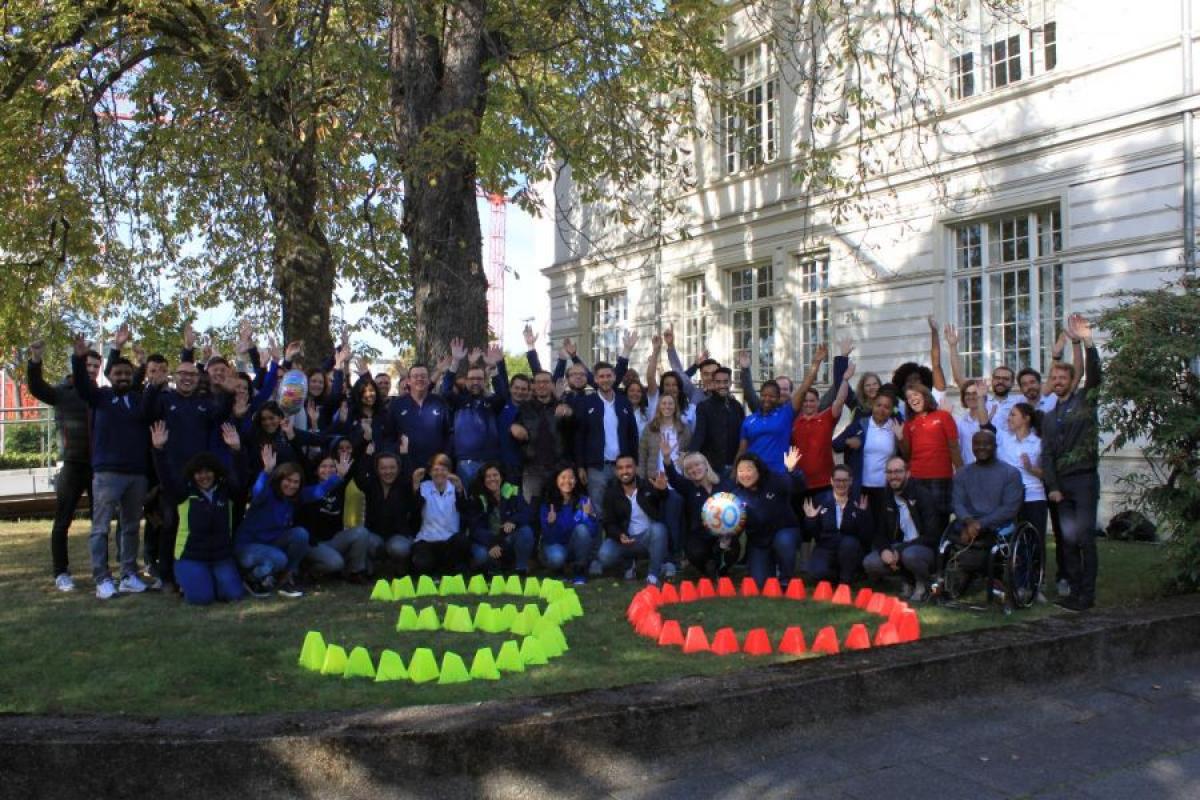 ⒸIPC
By Ros Dumlao | For the IPC
The International Paralympic Committee's (IPC) various partners have stepped up in the fight against the COVID-19 pandemic that caused the postponement of the Tokyo 2020 Paralympic Games.
Here are some ways they are contributing their services:
Airbnb – Worldwide partner
Hospitality company Airbnb, who signed a partnership with the IPC last November, launched a global initiative to support those in the frontlines of the pandemic. 
Airbnb aims to house 100,000 healthcare professionals, relief workers, and first responders around the world.  The initiative builds on pilot programmes in Italy and France, which have the second and sixth most reported coronavirus cases in the world. In those countries, doctors, nurses, caregivers and other medical support staff can access free accommodation through Airbnb. So far, nearly 6,000 hosts across both Italy and France have offered their homes.
In their agreement from 2019, the IPC and Airbnb aimed to grow and promote accommodation with accessible features to enable people with disabilities or accessibility needs to find stays which fit their requirements. 
Ottobock – Worldwide partner
The IPC and Ottobock's partnership stems back to Seoul 1988, and the service supplier reassured its commitment to remain the official technical service provider for next year's Paralympics despite the postponement. 
To also help Para athletes around the world stay fit, Ottobock has been teaming up with German Paralympians to provide weekly workout sessions that are available on YouTube. The first session was with Paralympic champion Heinrich Popow:
 
Samsung – Worldwide partner
Electronics provider Samsung donated USD 29 million (EUR 26.7 million) worth of funds and goods to governments and communities affected by COVID-19 to help with their relief efforts, including the purchase of medical supplies and hygiene kits. Samsung has also been donating smartphones to patients in quarantine to help them keep in touch with their families and friends, as well as air purifiers and other appliances to hospitals and quarantine centres. In addition, they donated tablets to educational institutions.
They also offered tips on how to santitise your phones.
Through its partnership, Samsung has supported the IPC through innovative wireless communication technologies. Their activations have included the Samsung Bloggers, in which athletes give behind-the-scenes glimpses during the Games.
Toyota – Worldwide partner
Mobility partner Toyota are tackling the issue in Thailand. Their independent foundation Toyota Mobility Foundation (TMF) announced it will provide 10 connected and sanitised shuttles for free to certain hospitals treating COVID-19 cases. The initiative would be rolled out in mid-April.
The IPC and Toyota signed a ground-breaking partnership for the whole Paralympic Movement in 2015. The agreement covers vehicles, mobility services and mobility solutions.
Visa - Worldwide partner
The Visa Foundation committed USD 210 million (EUR 191.9 million) to support small and micro businesses following the spread of COVID-19. The Foundation set aside USD 10 million (EUR 9.2 million) for immediate emergency relief to support charitable organisations on the frontlines, such as public health and food relief, in each of the regions in which the financial services corporation operates. Another USD 200 million (EUR 184 million) will support the recovery and rebuilding of small and micro businesses in local communities through grant making and impact investing over the next five years. The funds will provide capital to non-government organisations and investment partners supporting small and micro businesses inclusive of women's economic advancement, both of which will be critical to long-term economic growth.
Additionally, Visa invited its global roster of Paralympic hopefuls to extend their relationship through the end of 2021. Team Visa athletes were also engaged to create a series of COVID-19 health safety messages encouraging consumers to "Do Your Part Like an Olympian/Paralympian" in adopting COVID-19 safety measure (e.g. washing hands, social distancing, self-isolation, etc.).
 
Allianz – International partner 
Allianz continues to work together with local teams and partners on initiatives to support people during the pandemic. For example, developing a digital COVID-19 triage tool with the Institut Pasteur in France to help with self-assessment; partnering with a client in Italy to provide equipment and medical air provision to the COVID-19 facility in Milan; and working with ambassador and international pianist, Lang Lang, to produce a virtual gift for people at home.
 
BP – International partner 
Energy company BP is rallying to support healthcare workers by donating USD 2 million (EUR 1.9 million) via its BP Foundation to the World Health Organisation's (WHO) COVID-19 Solidarity Response Fund. The Fund supports medical professionals and patients worldwide by providing critical aid and supplies. It also helps track and understand the spread of the COVID-19 virus and supports efforts to develop tests, treatments, and ultimately, a vaccine.
As part of their IPC partnership, BP's "Energy Within" video campaigns helped show how Para athletes use their inner energy to overcome personal obstacles and reach their Paralympic dreams.
Citi –International partner
The Citi Foundation is providing USD 15 million (EUR 13.8 million) to support COVID-19 related relief efforts globally. USD 5 million (EUR 4.6 million) will be directed to the WHO's COVID-19 Solidarity Response Fund, USD 5 million to No Kid Hungry to support emergency Food Distribution Programmes in the USA, and USD 5 million will support international, country-specific efforts in places that are severely impacted. 
The global bank entered into a partnership with the IPC in 2018. Through the agreement, Citi has supported NPCs in 18 countries as they prepare for major international events, including next year's Paralympics. 
Asics - supplier
Sportswear brand Asics is spreading the message of hope to fight isolation and fear with its digital initiative #UntiedYetUnited.  Thousands of people around the world have shared an image of their favourite ASICS shoe, with one lace in the shape of a heart and the other outstretched.
 

They also made their ASICS Studio App free. The app offers many activities such as indoor workouts, bodyweight exercises, treadmill, yoga, indoor cycling, meditation, stretching and more, with verbal and image guidance included.  
DB Schenker - supplier
German-based logistics provider DB Schenker delivered more than 3 million protective masks to hospitals and clinics in German cities Hessen and Niedersachsen. They also gave a shoutout to their employees keeping supplies moving around the world.
DB Schenker has offered logistics, courier services, freight forwarding and customs clearance services for a number of IPC events.