Denysiuk's difficult Rio exam
Despite winning a bronze at his Paralympic debut, the Ukrainian pistol hopeful did not meet his high expectations for the Games.
27 Dec 2016
Imagen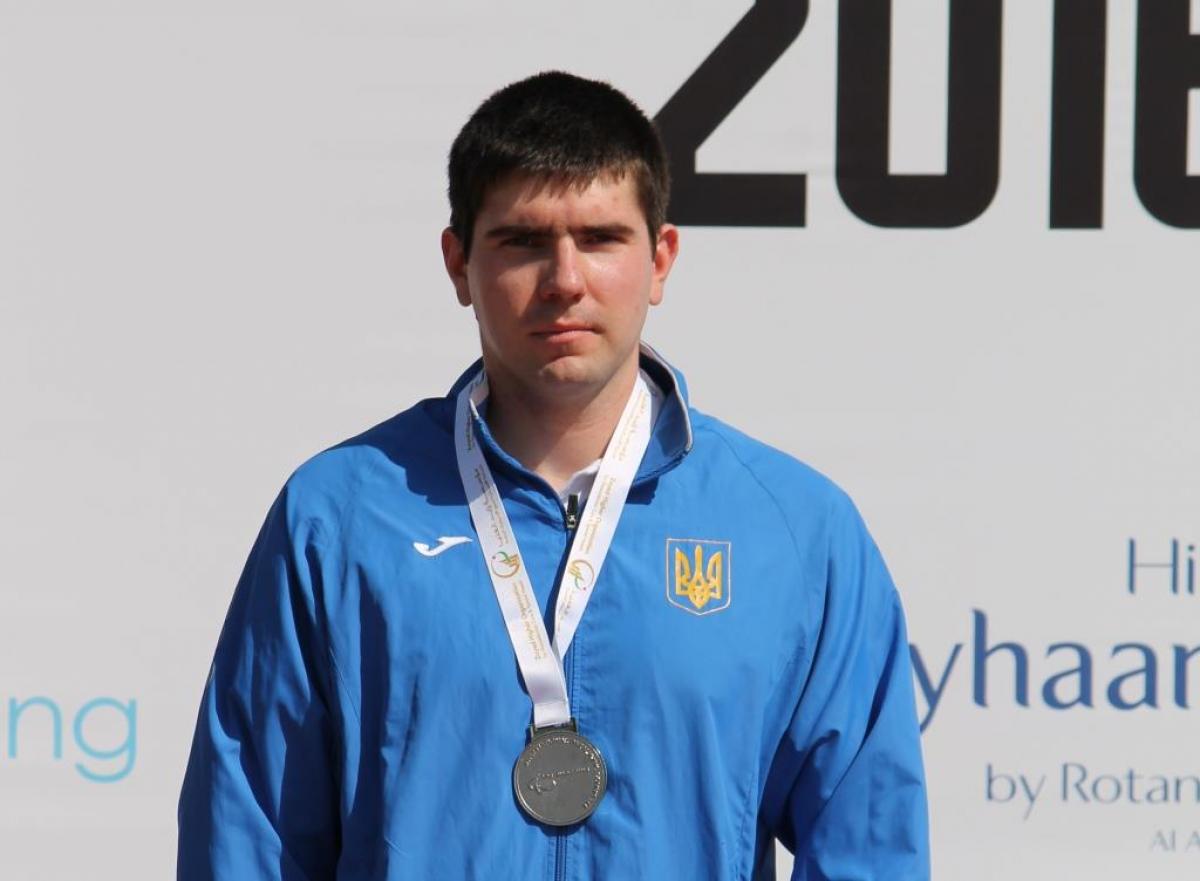 ⒸIPC
By Rebecca Schaefer | For the IPC
Looking back at his performances iat the Rio 2016 Paralympics, Ukraine's Oleksii Denysiuk's assessment is bleak: "To me, the Paralympic Games felt like taking an exam. Unfortunately, I did not perform well in that exam and got a low score."
Coming from a 27-year-old Paralympic debutant who only just burst onto the shooting scene a year ago, the self-assessment seems harsh. Denysiuk did win a Paralympic bronze medal in his third and final competition, the P4 (mixed 50m pistol SH1), but he had higher hopes.
However, taking a closer look at the Ukrainian hopeful's point of departure for his first Paralympic Games helps to put his grim judgment and palpable disappointment in perspective.
After a year of phenomenal performances, which Denysiuk medalled in all but one shooting Para sport World Cup and also set a new world record in P1 (men's 10m air pistol SH1), the newcomer ended the 2015 season among the world's top three shooters in P1, P3 (mixed 25m pistol SH1), and P4.
No wonder Denysiuk's 22nd place and consequent failure to move beyond the qualification round in Rio 2016's P1 event, and his fifth place in the P3, are still giving him food for thought.
"Prior to that sobering P1 qualification in Rio, I had felt that I had gained sufficient experience in self-control on the shooting range in the past. Then, all of the sudden, it felt like I lost a lot of that confidence and I did not know what to further expect from myself. That feeling was even worse than the disappointment actually. It was certainly something I had not felt prior to Rio."
The P3 did not make the situation better.
"The P3 is my favorite event. I had hoped to shoot my training results because if I had, I would have surely moved on to the final and contended for a medal. But I was unable to overcome the enormous pressure I felt during the finals competition."
So what does his P4 bronze mean to him? Is it a mere consolation prize to the ambitious Denysiuk after failing to meet most of his own, very high expectations?
"No, certainly not. While I also struggled to survive that qualification round, I am actually really satisfied with my P4 finals performance. Particularly after how the two previous events had turned out for me."
Did he underestimate the pressure that comes with competing at the Paralympics for the first time?
"I might have. I certainly felt more pressure than before and had a heightened sense of how serious those Paralympic competitions are. But I have my bronze medal and, equally important, I have learned some very important lessons. I have gained experience in coping with high excitement and pressure and I have also revised my training tactics after Rio."
Denysiuk stated he will try to compete in every possible competition in the next couple of years because, as he added with a smile, "after all, I have the right to pass that Paralympic exam again in four-year's time."
The 2017 World Shooting Para Sport season gets underway in Al Ain, United Arab Emirates, with a World Cup on 19 February.