Dublin 2018: Five world records at the Euros
Three marks still standing since the first edition in Reykjavik in 2009
13 Jul 2018
Imagen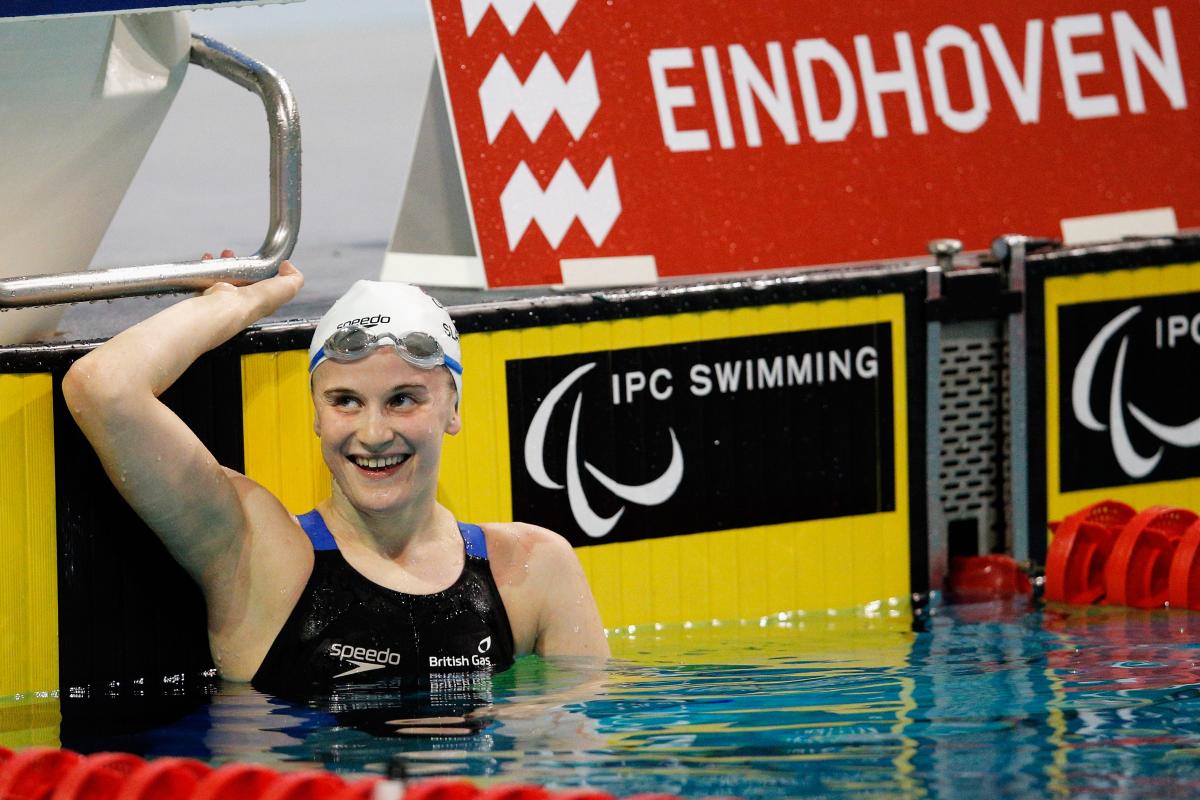 ⒸDean Mouhtaropoulos/Getty Images
The Dublin 2018 World Para Swimming Allianz European Championships starts in one month and Irish fans can expect some of the best swimmers on the planet to gold not only for gold but also for new world records.
The European Championships have a long tradition of hosting amazing performances and here are five world records still standing in events which are part of the Dublin 2018 competition programme.
Men's 400m freestyle S6
Sweden's Anders Olsson current record (04:47.75) was set back at the first ever European Championships in Reykjavik, Iceland, in 2009. The men's 400m freestyle S6 final will take place on 17 August in Dublin.
Men's 50m freestyle S12
Another world record still standing since Reykjavik 2009 is Ukraine's Maksym Veraska in the men's 50m freestyle class S12 (00:22.99). The final of this event will take place on 15 August. Veraska also set the men's 100m freestyle S12 world record at the Euros in Iceland.
Women's 100m butterfly S8
Great Britain's Stephanie Slater broke the world record at the Eindhoven 2014 European Championships (01:08.20). The final of the women's 100m butterfly S8 is scheduled to 16 August, day 4 of the Dublin 2018 Euros.
Men's 100m breaststroke SB12
Another world record set by Ukraine in the European Championships came with Oleksii Fedyna (01:04.07) at Eindhoven 2014. Swimmers will have the chance to try to beat Fedyna's mark in the men's 100m breaststroke SB12 on 14 August.
Women's 50m freestyle S6
Funchal 2016 was a European Open Championships counting with athletes from all over the world. But one of the world records still standing were set by an European swimmer, Viktoriia Savtsova, also from Ukraine (00:32.98). The women's 50m freestyle S6 final will take place on 16 August.
The World Para Swimming Allianz European Championships will take place at the National Aquatic Centre in Dublin from August 13-19. Around 400 Para swimmers from 37 countries are set to take part in Ireland's biggest ever Para sport event.
To buy tickets for the championships click here.