Ellie Cole recalls Rio 2016, sets targets for Tokyo 2020
After making an impressive comeback in 2016, the Australian swimmer is already planning for her fourth Paralympics.
18 Apr 2017
Imagen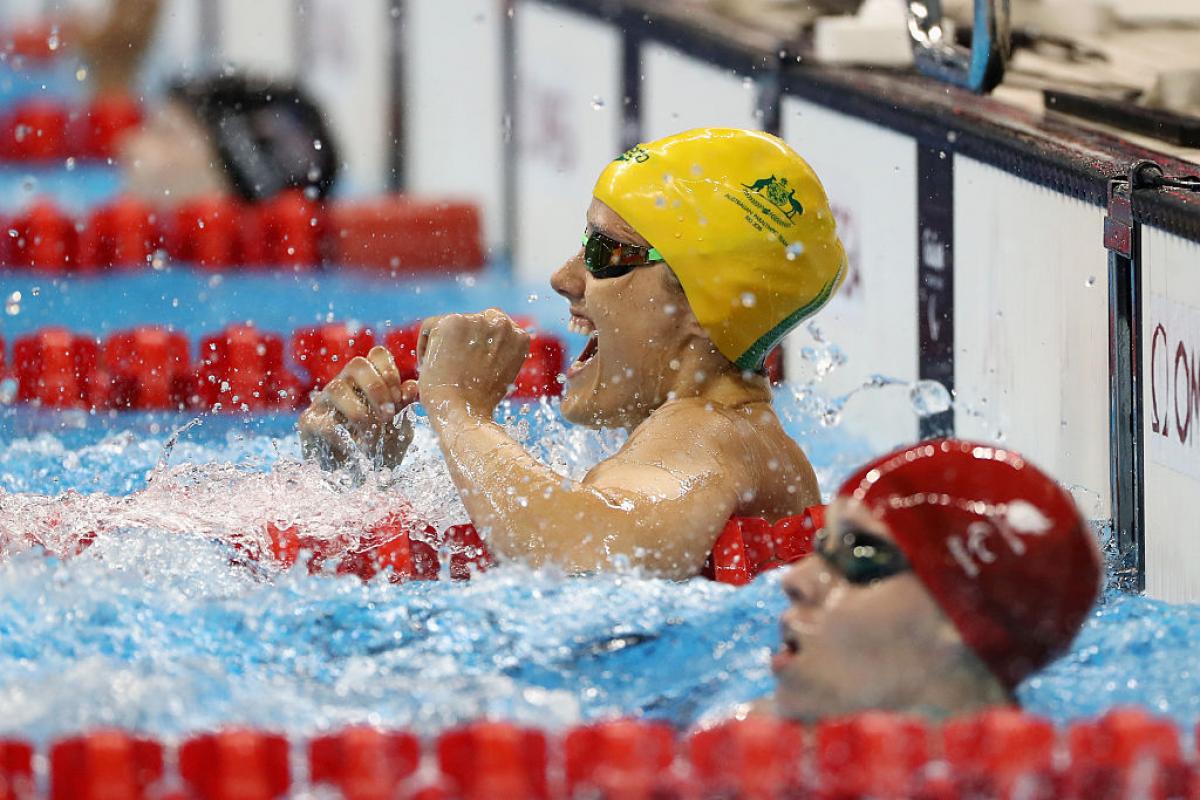 ⒸGetty Images
By Becki Ellsmore| For the IPC
Ellie Cole had just won four golds and two bronzes at the London 2012 Paralympic Games when she underwent a shoulder surgery and a subsequent long rehabilitation process that made her doubt on her future in the sport.
But the Australian S9 swimmer could not just quit what she loved the most and made a notable comeback at the Glasgow 2015 World Championships, winning three golds, one silver and one bronze.
"I loved the process of my rehabilitation," she said.
"I needed to return back into the pool at my own pace and this gave me plenty of time to think about my career and what I wanted to get from it. My coach was really supportive and understanding and we formed a very trusting and respectful relationship from the experience."
One year later, she rounded off her triumphant return to the pools by claiming two golds, three silvers and one bronze at the Rio 2016 Paralympic Games.
"Rio was an interesting Games for me as I was making my comeback," she said. "I did not walk into the Games with any set goals in my mind purely because I was not sure what I was capable of producing.
"I knew that I wanted to win at least one event and was happy to do that with my relay girls as well as in the 100m backstroke."
Describing her Rio 2016 experience, Cole confessed that she felt some trepidation about competing.
"It was a mixed bag of emotions for me," she said. "I had watched my friends from the swim team race when the Olympics were on. I think that heightened my nerves heading into the event and made me realise that nothing is certain at a Paralympic Games.
"Knowing that can put you on edge."
Cole was grateful for the support from family, friends and fans, which helped her dealing with the nerves and the pressure of competing.
"At the Games, we are in our own little bubble and it is hard to comprehend how many people at home are watching," said Cole.
"Occasionally, I would get on social media and read the incoming emails and posts wishing us all good luck. Some of my friends from home made some really funny good luck videos that made me smile after a race didn't go to plan.
"Relationships at home and on the team really get you through the hard times, which make representing those people extra special."
She has taken some time out after Rio to focus on her studies; she is close to graduating from university with a Bachelor's Degree in Exercise Science. But Cole knows where she wants to be in four years' time.
"I have just come back from Tokyo and fell in love with the city all over again," she said. "I can't wait to visit it as many times as I can in the lead up to Tokyo 2020 and finish on a bang."