Evan Austin leads USA's golden World Series in Lewisville
Home swimmers take 14 victories during three-day competition with great performances from Australian, Japanese and Mexican visitors
18 Apr 2021
Imagen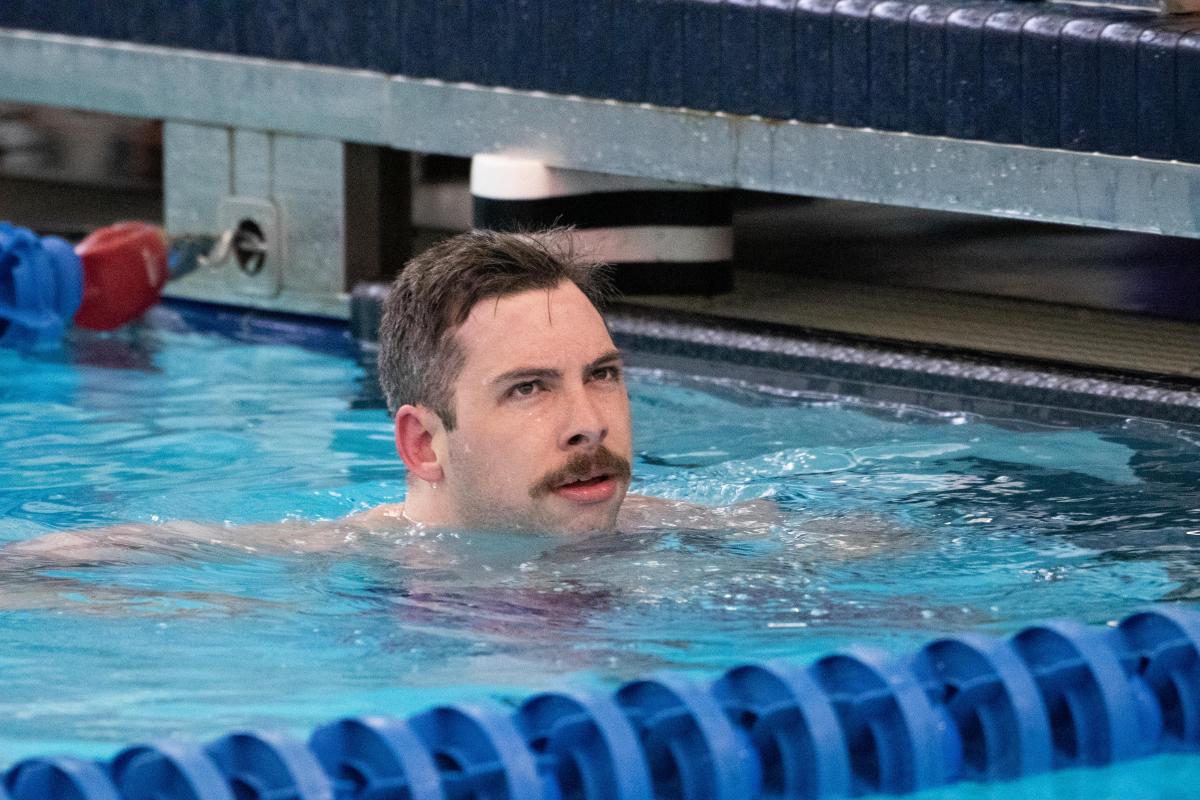 ⒸAlan Beane/Lewisville 2021
By Mary Barber| For World Para Swimming
USA swimmers struck gold in the second leg of the World Series as medals flowed in Lewisville, Texas.
In the long-awaited international competition, the home nation won 35 medals, with 14 gold, and broke records during the three-day event at the LISD Westside Aquatic Centre, which ended on Saturday (April 17).
Evan Austin led the charge with three wins, starting with the mixed class men's 400m freestyle, where he also broke USA's National record in 4:42.28 and amassed 1,011 World Series points. Mexico's Juan Jose Gutierrez Bermudez (S6) was in silver and US teammate Matthew Torres (S8) bronze. 
The S7 swimmer topped the podium again in the men's 200m individual medley and the 50m butterfly in 30.07. Refugee Para athlete Mohammad Abbas Karimi (S5) was in silver and Kazakhstan's Yerzhan Salimgereyev got the bronze. 
"It was good to get a time that is in the top eight in the world," said Austin after the 50m butterfly. "I'm looking forward to going faster as the year progresses."
Shared USA gold
Like many of the 116 athletes in Lewisville, it was Austin's first international competition for more than a year. He was due to race in the World Series 2020 in Indianapolis, USA, before it was cancelled due to the pandemic. There were no spectators at this year's event in line with COVID-19 protocols.
"It was awesome to compete again and to reconnect with teammates that I haven't seen for over a year. To see where we are right now in a Paralympic year is also a really good test for everyone and, hopefully, we can build on this momentum and move forward," he said.
There was a surprising connection for teammates 13-time Paralympic champion Jessica Long (SM8) and Paralympic champion Mallory Weggemann (SM7) when they shared gold in the mixed class women's 200m individual medley after scoring the same points, 1,004.
"It's definitely been a challenging year, but it's been such a year for growth. I'm so thankful for all the support that I've had," said Long.
Three-time Paralympic champion, McKenzie Coan (S7), also savoured her stunning victory in the women's 100m freestyle in 1:09.1: "It feels so good to come back and win gold. It makes you appreciate it so much more. It is so good to be back."
Her 17-year-old teammate, Anastasia Pagonis, who won silver, had a record-breaking meet. In the women's 100m freestyle she broke the National and Americas S11 records.
Pagonis also set the 400m freestyle S11 National record in her heat then smashed it in the final by more than five seconds on 5:03.30. Her 200m split time also notched up a National record.
"I was expecting to go out and do the best that I could do, and I ended up doing better than I wanted, so I'm really happy," said Pagonis, who hopes to qualify for her first Paralympic Games in Tokyo. 
Successful visitors
There were outstanding results from the visitors, too. Australia dominated in the men's 50m and 100m freestyle with a one-two-three in both events. In the 50m freestyle Paralympic champion Timothy Diskin (S9) won gold and 996 points followed by Martin William (S9) and Rowan Crowthers (S10).
In the men's 100m freestyle compatriots Rowan Crothers (S10) took the victory on 52.09 then Thomas Gallagher (S10) and William Martin (S9). 
Their teammate Paige Leonhardt won gold medals in the women's 100m butterfly (S14) and 100m breaststroke (SB14) and broke the Oceania record in that race.
Mexico sent the biggest team to Lewisville, with 33 athletes. Among them was Paralympic champion Jose Arnulfo Castorena Velez (SB2) who won gold in the men's 50m breaststroke, and 711 points, ahead of his teammate Christopher Tronco (SB2).
"I was satisfied with my race and I am really excited to be here after the last year," Castorena said.
Hoping to do well ahead of the Paralympics in her home nation was Japan's Maori Yui, who came first in her SB5 class for 100m breaststroke on 2:04.06 (644). There was also a win for Alberto Abarza (S2), Chile's three-time Parapan American Games champion, in the men's 200m freestyle.
Athletes from 19 countries and teams competed in the World Series event, with Barbados, Grenada and Paraguay making their debuts.
Afghan-born Karimi was the first refugee to win a medal at a major Para swimming event – he won silver in the men's 50m butterfly S5 at the Mexico City 2017 World Championships. In 2018 he won a gold medal at the World Series in Indianapolis.
In Lewisville, his silver medal in the men's 50m butterfly took on a special meaning. "I would like to dedicate this medal to my father who died a few years ago. This medal also gives hope to me and to the millions of refugees around the world," he said.
"Sport can bring a huge change to refugees' lives. It has changed my life and it saved my life and it can save their lives, too. My medal is also great start [to this year], and my goal is to make the podium at the Paralympic Games in Tokyo."
Gold credentials
Also showing their credentials in the Paralympic year in the 30-strong US squad were gold medal winners Leanne Smith (SB3) in the women's 50m breaststroke and 150m individual medley, Morgan Stickney (S8) in 400m freestyle and Elizabeth Marks in 100m backstroke. 
David Abrahams and Colleen Young came first in the respective men's and women's 100m breaststroke. They also broke the National and Pan-Americas SB13 records in the races. Lawrence Sapp (S14) added to the silver he won in the men's 200m freestyle with a gold in the men's 100m butterfly. 
Complete results from Lewisville 2021 can be found on US Para Swimming website.
There are five stops in the World Series. The third leg in Lignano Sabbiadoro, Italy ends on Sunday (April 18). The competition now moves to Australia and finally Berlin in Germany in June. During the last season in 2019, more than 1,300 athletes from 84 countries took part.
The World Para Swimming Points System is used at the World Series competitions. Athletes' results are calculated using a standardised points system to ensure the overall World Para Swimming World Series male and female winners are the best performing athletes.