Ewa Durska receives World Fair Play Diploma
Three-time Paralympic champion auctions off Rio 2016 gold medal to fund child's cancer treatment
17 Nov 2017
Imagen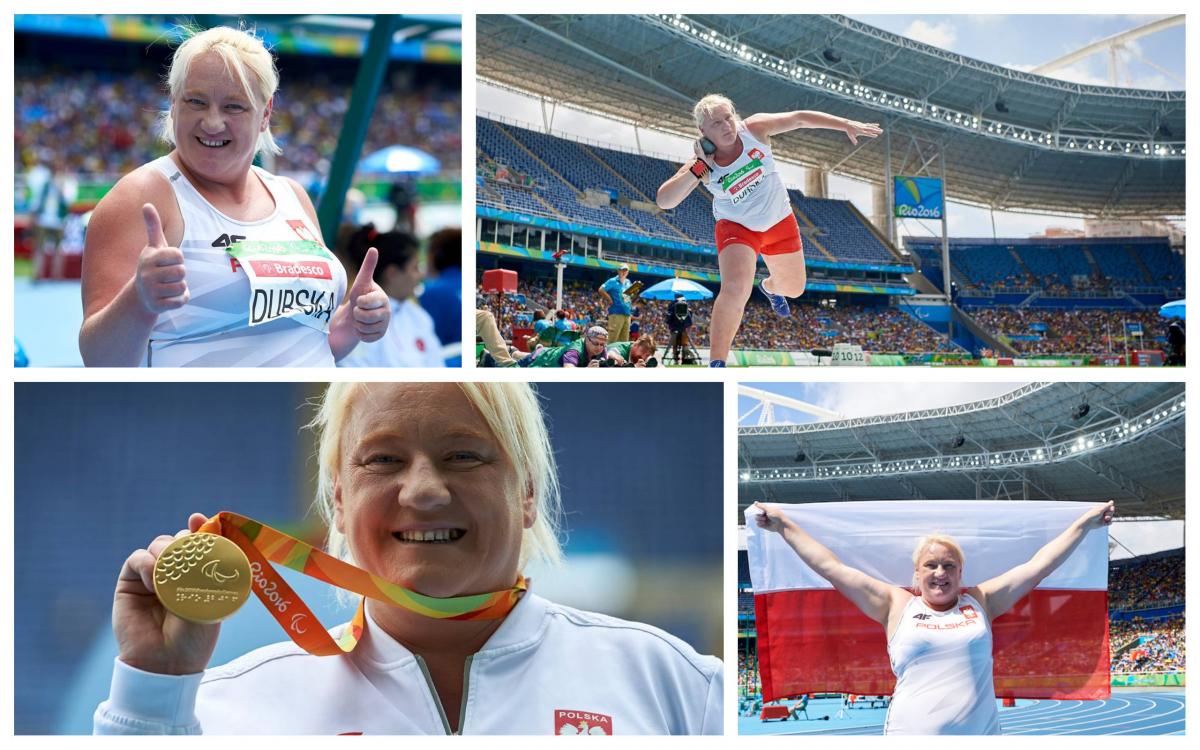 ⒸPolish Paralympic Committee
By IPC
Three-time Paralympic champion Ewa Durska has received the World Fair Play Diploma from the International Fair Play Committee (CIFP) at a ceremony held today (17 November) in Brussels, Belgium.
The Polish shot-putter auctioned off her Rio 2016 gold medal to fund the cancer treatment of nine year old Victoria, a girl from her country. She felt that her medal would be better used to potentially save someone's life than just staying inside her closet as a piece of memorabilia.
"While being in Rio for the Paralympic Games, I decided that if won a medal, I would do this. I did win it in the end, so I could do my part," said Durska. "Currently, Victoria is undergoing transplantation. I feel good, and I'm happy to help.
"Fair play means giving your best to win but always being respectful to your opponent and the decision of the judges. Also being kind and helpful. I am very thankful to the Montgomery College for the nomination."
Two-time Olympic silver medallist Piotr Malachowski also received this award after helping raise funds for the medical treatment of 3-year-old Olek.
They were both nominated by Dr. Leszek Sibilski, professor of sociology at the Montgomery College in Maryland, the USA, and his group of students as a way to recognise their exemplary behaviours.
"We waited almost one year for the results of our nominations for the Fair Play Award and now we know that our candidates will be recognized for their good deeds to humanity," said Sibilski.
"If what they did reaches our global community of Olympic and Paralympic fans, we will be able to say that we delivered a tremendous message about the Olympic and Paralympic Spirit and Fair Play on and off the field."
CIFP President Dr. Jeno Kamuti added: "I want to congratulate Ewa Durska and Piotr Malachowski for receiving a World Fair Play Diploma for their exceptional behaviour in the year 2016. They share the spirit of sportsmanship which shines through their exceptional character.
"Winning a medal at the Olympic or Paralympic Games is very hard to achieve, but losing it for a greater good, is much harder. By auctioning off their hard-earned medals to improve the lives of someone they didn't even know before, Ewa and Piotr demonstrated exemplary compassion and selflessness."