Extensive Paralympics broadcast coverage coming to New Zealand
About 4.6 million people will get to watch Rio 2016 through TVNZ's live streamed TV channel DUKE.
06 Apr 2016
Imagen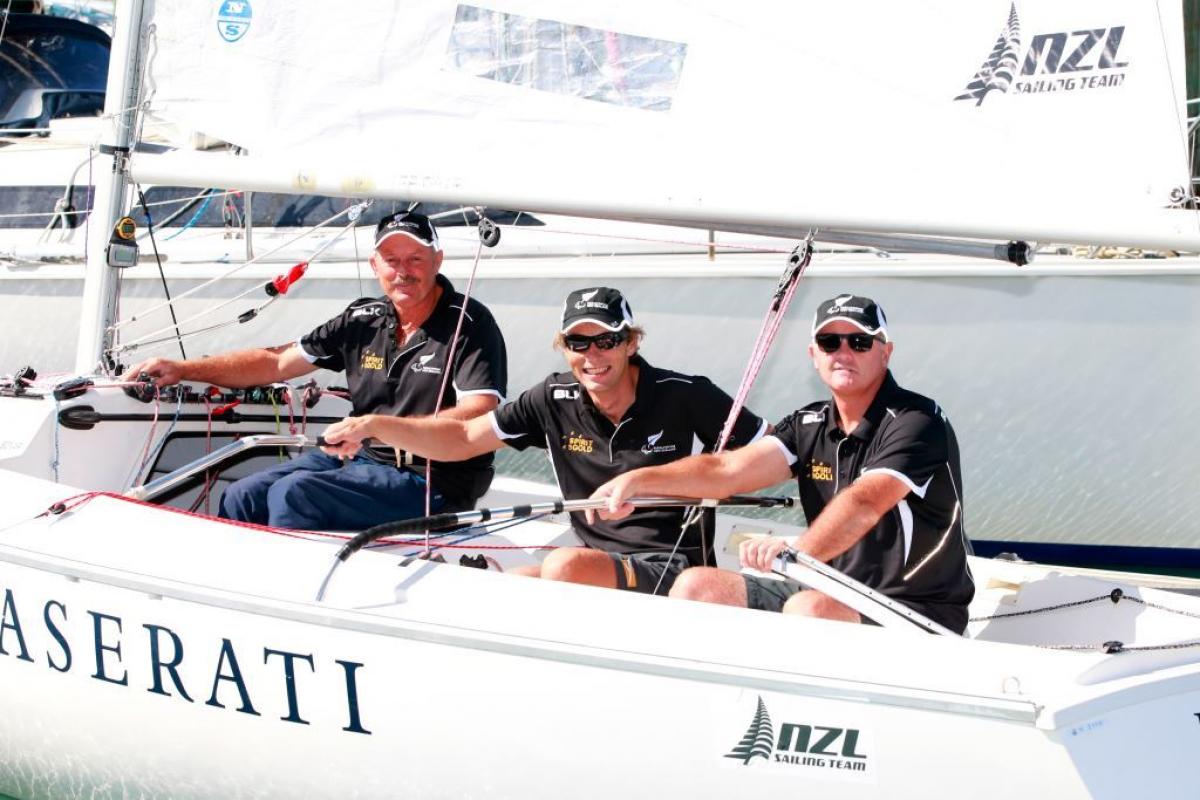 ⒸGetty Images
By TVNZ
New Zealand viewers can look forward to the most extensive live and free-to-air coverage of a Paralympic Games to date, says the team of partners behind this year's multiplatform broadcast offering.
TVNZ and rights holders Attitude Pictures have announced on Wednesday (6 April) plans for more than 180 hours of coverage dedicated to the Rio 2016 Paralympic Games, held from 7-18 September this year. The extensive coverage is made possible with support from NZ On Air and with Accident Compensation Corporation (ACC) as the broadcast sponsor.
The New Zealand team's performances will be the focus of all live and highlights programme coverage co-produced by TVNZ and Attitude Pictures with the assistance of Paralympics New Zealand.
Viewers can catch Games action as it happens every day on TVNZ's fully live streamed TV channel DUKE, together with extensive delayed and highlights coverage. Along with ONE News coverage, a special highlights programme will air every night on TV ONE and will be available online through TVNZ OnDemand and AttitudeLive.com. Full coverage details will be announced in the build up to the event.
In a world first, the production team of the highlights programmes is led by three Paralympic gold medallists: wheelchair rugby athlete Jai Waite will take the lead as programme editor, the anchor in Rio will be former captain of the New Zealand Wheel Blacks Dan Buckingham, and former Paralympic cyclist Paula Tesoreiro will be reporting from the field.
Jeff Latch, TVNZ's Director of Content, says: "We're very proud to be part of a team effort bringing viewers the most comprehensive free-to-air coverage of a Paralympic Games in New Zealand's history. The Games will have a dedicated home on DUKE and we'll share the best moments on TV ONE, TVNZ OnDemand and ONE News Now. The Paralympic Games is one of the top multisport events in the world and we think New Zealand viewers will embrace the opportunity to cheer on our Kiwi athletes."
Robyn Scott-Vincent, Chief Executive Officer (CEO) and founder of The Attitude Group, says the company has spent 12 years building the profile of Paralympic sport and public awareness of disability.
"We've built a team that knows these Games from the inside and can deliver real insights of the sport and lived experience of disability," Scott-Vincent said. "Delivering these Games and the performances of some great Kiwi athletes to New Zealand screens is part of our continued drive to raise expectations of what's possible for people who live with disability."
Scott Pickering, ACC Chief Executive, says: "New Zealand's para-athletes are among the best in the world and are role models for all Kiwis. ACC is proud to help bring coverage of the Rio 2016 Paralympic Games to New Zealand and to showcase our athletes' awesome achievements as they compete on the world stage."
Fiona Allan, Paralympics New Zealand's CEO, says: "We are thrilled to give our support to the Rio 2016 Paralympic Games broadcast team. This level of coverage is unprecedented in this country and for the first time reflects the stature of the New Zealand Paralympic team on the world stage. The team finished first in the world per capita for medals at the London 2012 Paralympic Games, a title we hope to retain in Rio later this year by targeting 18 medals and hoping to increase our gold medals from 6 to 12. We wish to thank TVNZ, Attitude Pictures, NZ On Air and ACC for their unrelenting commitment to showcasing the achievements of our elite Paralympians to the New Zealand public."