FDJ boost for Paralympic and Olympic Games Paris 2024
'FDJ has supported French sport for over 30 years and so we naturally wanted to promote the Parisian bid for the 2024 Games'
10 Dec 2019
Imagen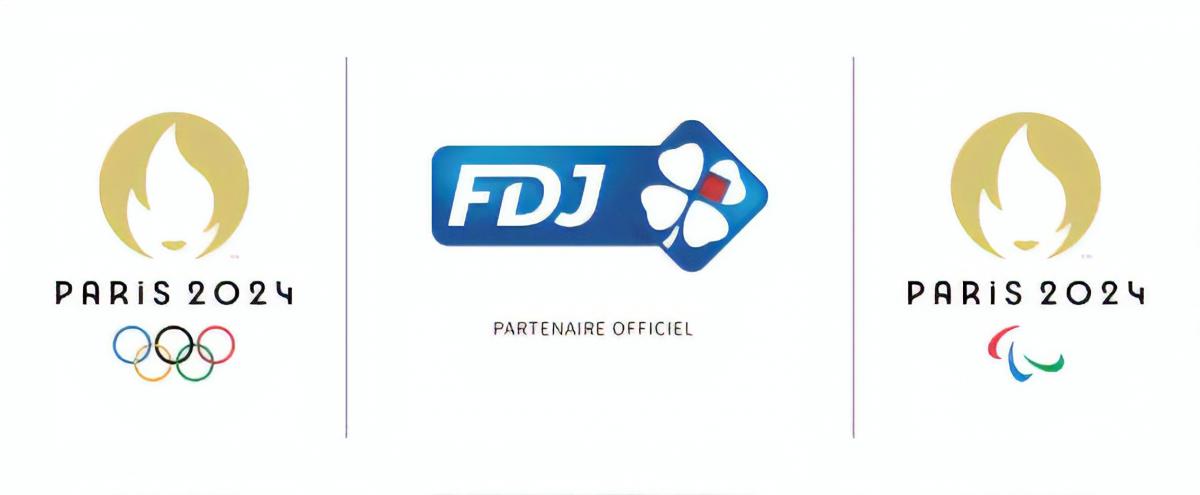 ⒸParis 2024
By Tokyo 2020
In the second quarter of 2020, FDJ will join the national partnership programme for the Paralympic and Olympic Games Paris 2024 and become an Official Partner.
The company has long supported the Paris Games bid and French athletes in general and also made major contributions to French sport over the years.

FDJ has 30,000 points of sale all over France, so everyone can get involved in the Paralympic and Olympic Games Paris 2024.

In a major milestone for French sport, the Games will be the country's biggest ever event and therefore require coordinated efforts over the next five years. The biggest local network in France, FDJ, will help bring everyone in the country together to celebrate the world's greatest sporting event.
 
FDJ, a long-time partner of French sport
 
This partnership is an opportunity for FDJ to highlight its historic commitment to developing French sport and promoting its values. Echoing the social legacy objectives set by Paris 2024, FDJ carries out initiatives to promote ethics and diversity, for example by supporting women's sports and sports for persons with disabilities.
 
It is also an opportunity for FDJ to renew its backing of the French Paralympic and Olympic teams. As part of an almost 30 year commitment to support young champions, the company is now launching FDJ Sport Factory to help top athletes achieve their goals. The team brings together 27 athletes who are all looking to take home medals from the Olympic and Paralympic Games in 2020, 2022 and 2024.
 
A special lottery programme
 
To sweep everyone up in the party and create team spirit, FDJ has kicked instant games to mark a number of major sports events, such as the French hosted 1998 FIFA World Cup and UEFA Euro 2016 tournaments, as well as to support the national teams at the Olympic Games in Sydney, Athens, Beijing and London.
 
FDJ was also the first company to actively support the bid to host the Paralympic and Olympic Games Paris 2024, launching a temporary instant game for the occasion.
 
The Group will extend this tradition by holding a new licensed lottery programme from 2020 to 2024, consisting of games (draw game and instant games) that will be expanded as the event develops.
 
The programme will help build up the national atmosphere ahead of the Paralympic and Olympic Games Paris 2024.
 
"FDJ has supported French sport for over 30 years and so we naturally wanted to promote the Parisian bid for the 2024 Games," said Stéphane Pallez, Chairwoman and CEO of FDJ.
 "By joining the Paris 2024 Organising Committee for the Olympic and Paralympic Games, we have renewed our commitment to sport and French athletes. Collaborating with the biggest sports event in the world is a real opportunity for FDJ and our 25 million customers, as well as our retailer network and employees.
"Our past contributions to the world of sport all led to this current commitment to get everyone involved in Paris 2024 and thus contribute to this great sporting and societal project."