#FilltheSeats online campaign helps create historic atmosphere at the Paralympics
Allianz spurs on the campaign that sees thousands of Brazilian children enjoy the Paralympics.
19 Sep 2016
Imagen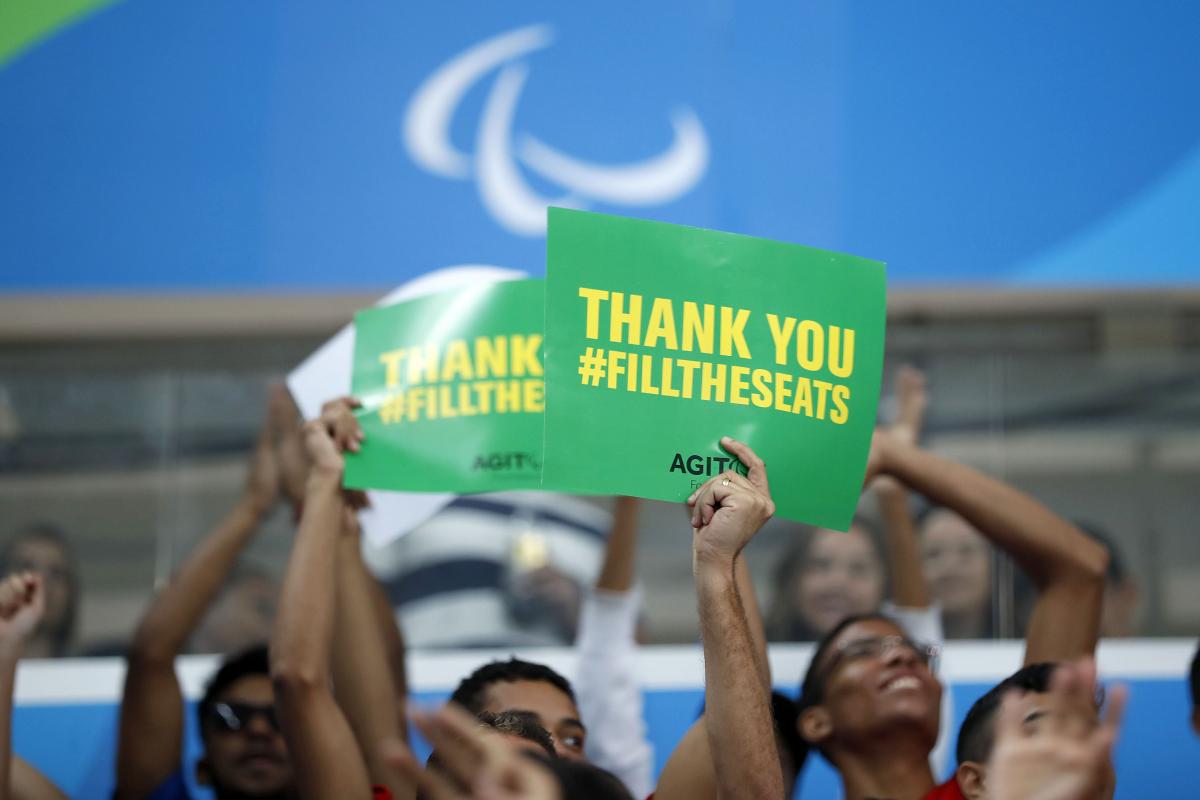 ⒸWagner Meier
A few weeks before the Rio 2016 Paralympics, tickets were not selling fast and it looked like Paralympic stars would participate in half empty stadia.
But as the games wrap up, history will tell a very different story of the Rio 2016 Paralympic Games. Brazilians ended up coming out in droves. They packed into the arenas and created a family atmosphere with grandparents, mothers and fathers and their babies cheering on the athletes and making these games one of the best ever. More than 2.1 million tickets were sold, second most in Paralympic history.
A unique online campaign called #FilltheSeats helped ensure that many of them were school children in Brazil who might not have the resources to enjoy the games otherwise.
More than 15,000 children in all were able to attend the Games after the global crowdfunding #FilltheSeats campaign raised more than USD 450,000 and surpassed all initial goals.
Launched on 23 August by Greg Nugent, the former London 2012 marketing director, the campaign was quickly supported by some high profile Paralympic athletes. Financial service provider Allianz, a long-time partner of the International Paralympic Committee became the first corporate supporter and spurred on others to do the same.
Jean-Marc Pailhol, Head of Group Market Management and Distribution at Allianz, noted: "We consider this campaign a valuable part within our support of the Paralympic Movement, which we joined ten years ago, and are happy to have contributed to making the Games in Rio a memorable event."
The President of the International Paralympic Committee, Sir Philip Craven, is thankful for the support from partners such as Allianz, which saw 3,000 school children alone able to sit in the stands.
"You could see the smiles on the faces of many of these children as they were able to attend the Games for the first time thanks to this initiative." He adds, "the children were in awe as they saw the power of Paralympic sport first hand and this will no doubt help our efforts to build a more inclusive society."
Thousands of fans joined Allianz, other corporate supporters as well as high profile donors which included Prince Harry, Rock Band Cold Play, actor Ed Westick and Chinese pianist LangLang.
All funds were donated to the Paralympic Movement's global governing body and the Agitos Foundation, the IPC's development arm who distributed the tickets to the Brazilian youth as well as people with an impairment.