The IPC and Rio 2016 back public led #FillTheSeats campaign for Rio 2016 Paralympics
Global campaign backed by Coldplay to buy Paralympic tickets for Brazilian children reached its target in just 72 hours. Up to 10,000 tickets now available.
30 Aug 2016
Imagen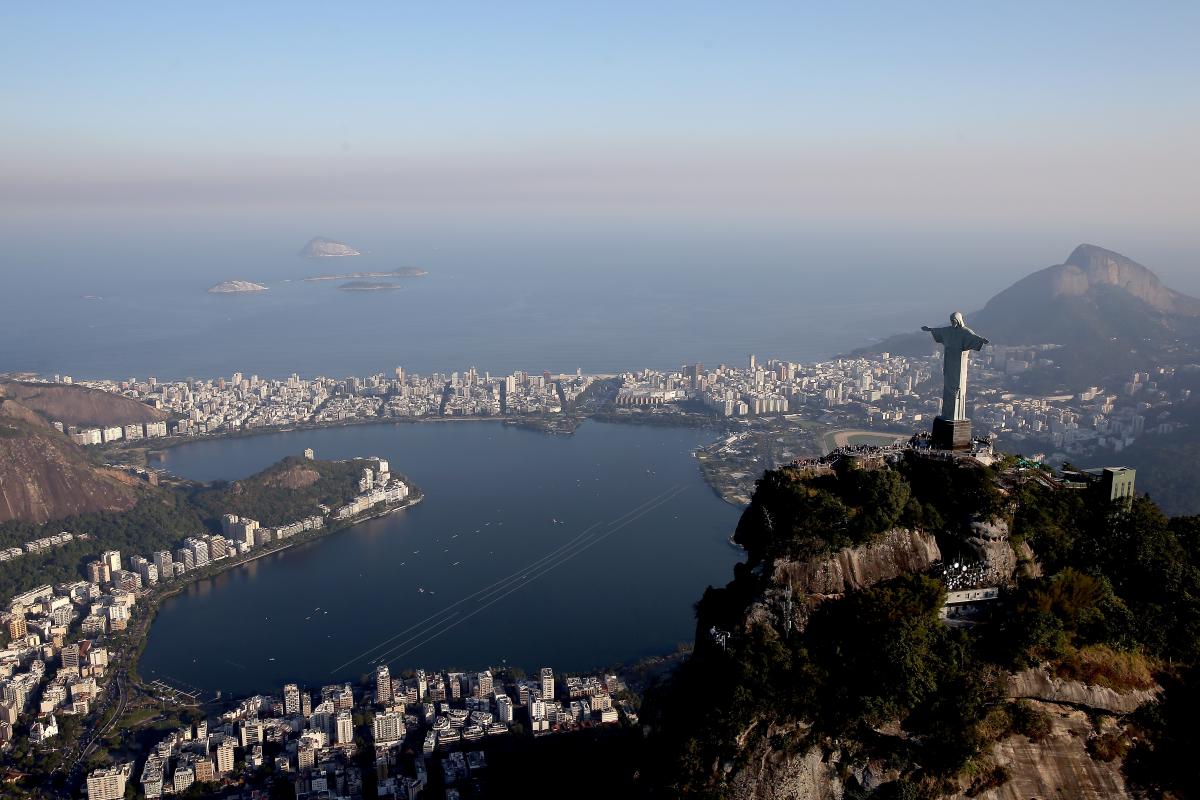 ⒸGetty Images
By IPC
The International Paralympic Committee (IPC), the Rio 2016 Organising Committee and the Agitos Foundation, the IPC's development arm, gave their full support on Tuesday (30 August) to a global fundraising campaign with an invitation to the world to fund 10,000 Brazilian youngsters to attend next month's Paralympics.
Launched last Tuesday (23 August) by Greg Nugent, former London 2012 Marketing Director, and co-founder of Inc. London and followed by US Paralympians Tatyana and Hannah McFadden, the #FillTheSeats campaign originally aimed to raise USD 15,000 to send 500 youngsters to the Games.
However, after raising over USD 20,000 in just one week, the IPC and Rio 2016 have asked that the campaign stay open so that more tickets can be donated to local Brazilians as a gift from the world. The IPC and Rio 2016 have confirmed that up to 10,000 tickets can be purchased by the campaign at a price of USD 30 each to include transport, food and unforgettable sport. All funds are being donated to the Paralympic Movement's global governing body and the Agitos Foundation. The money raised will pay for Brazilian children and people with an impairment to attend the Rio 2016 Paralympic Games which open on 7 September.
Details of the fundraising page can be found here.
Rock band Coldplay who performed at the London 2012 Paralympic Closing Ceremony have thrown their support behind the campaign via Twitter describing it as an "amazing idea", as have a number of the world's leading Paralympians.
In a further move, the UK campaign to #savetheparalympics have now backed #FillTheSeats and donated all of their funds raised to the campaign. It means that so far over USD 25,000 has been raised for Rio.
The programme will be managed as part of Transforma Educacao, the Rio 2016 official education programme, and will target children from across the state of Rio de Janeiro. Their journeys will be co-ordinated and facilitated by a team of trained staff who have been working on the overall programme.
The IPC and Rio 2016 have confirmed that 100 per cent of all raised money will be donated to filling the seats. The IPC have also announced that any surplus or unspent funds will be donated to legacy projects in Brazil and South America focused on sport for people with an impairment.
Xavier Gonzalez, IPC Chief Executive Officer, said: "We'd like to thank Greg for coming up with the campaign and for Tatyana and Hannah for being the first to back it. This campaign proves the Paralympic spirit is global and the idea of Brazilian youngsters and people with an impairment going to the Paralympic Games is inspiring.
"We have decided to support #FillTheSeats because all money raised will be spent on taking people who maybe cannot afford a ticket to the Games. We want them to be part of history and part of Latin America's first Paralympic Games.
"Having full stadia at the Paralympics is hugely important for the athletes and we encourage the whole Paralympic Movement and the world to get behind and support this campaign."
Carlos Nuzman, President of Rio 2016, said: "Our job is to organise great Paralympic Games in Rio but also to ensure all people have access to attending the Games. This initiative will certainly help us achieve that aim."
Nugent who started the campaign said: "The Paralympics is uniquely able to change attitudes toward disability around the world. We saw this in London and I am sure it will happen again in Brazil. But that means making sure the Paralympians compete in full stadia to help celebrate their achievements. Support this campaign - and the world can invite thousands of Brazilian children to marvel at these amazing athletes and experience the power of Paralympic sport."
Tatyana McFadden, who together with her sister Hannah donated the first USD 1,000 to the campaign, made an emotional appeal for people to join the campaign via her Facebook page.
"Together with my sister Hannah, we've decided to launch this campaign to give back to the Rio 2016 Paralympics. It takes a lot to host such a wonderful Games that we felt like the world can come together and give a little something in Rio."
Sir Dave Brailsford, Team Principal of Team Sky, who is personally supporting the campaign, said: "The world is preparing once again to marvel at the great sporting talent at the Paralympics. We all want as many people as possible to witness the power of Paralympic sport at first-hand – and these athletes deserve packed stadia.
"This is a great campaign that can help make a real difference."
Jack Chew, who started the #savetheparalympics campaign, said: "As physiotherapists we see first-hand just how inspiring the Games can be to people with all levels of disability who feel unnerved by the thought of sport and exercise.
"We started our crowd-fund to help the Games fill the seats and have so far raised GBP 3,000. Today we are teaming up with #FillTheSeats as we cannot think of a better way of spending that money than filling the seats with the next generation."
Ticket sales for the Rio 2016 Paralympic Games are now over the one million mark.
The Rio 2016 Paralympic Games will take place between 7-18 September.