First training camp held for swimming officials ahead of Mexico 2017
39 participants from nine countries trained at first ever Spanish-language camp
20 Jun 2017
Imagen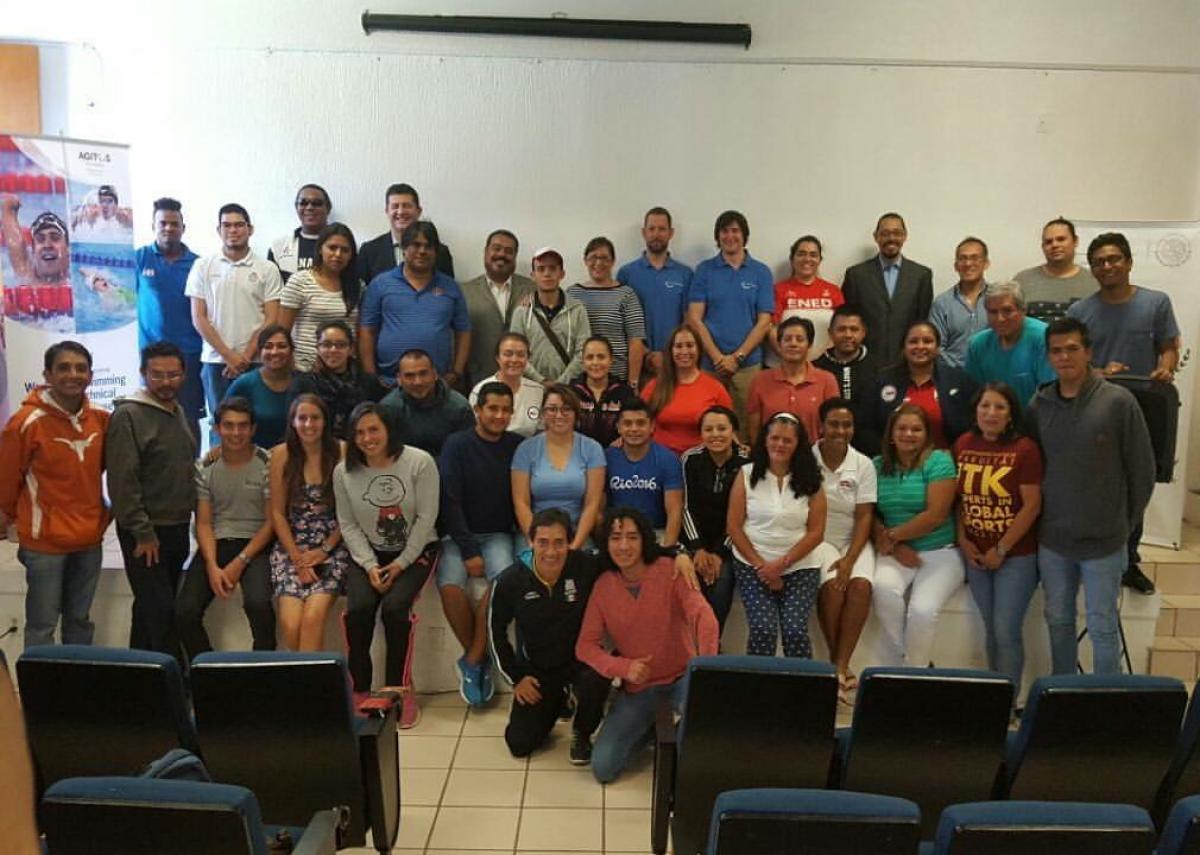 By IPC
The officials who will oversee this year's World Para Swimming Championships have met for the first training camp ever to be conducted in Spanish.
The 30 Mexican national technical officials who will work at this year's World Para Swimming Championships, and nine participants from Chile, Costa Rica, Dominican Republic, Honduras, Nicaragua, Panama and Puerto Rico received theoretical and practical training in their native language.
The camp was organised by World Para Swimming and funded by the Agitos Foundation, the development arm of the International Paralympic Committee (IPC).
Educators Alexandre Garrafa of Brazil and Patricio Ramallo of Argentina delivered the sessions. Topics covered included World Para Swimming's structure, classification, rules and regulations, and risk management.
"All the participants showed enthusiasm and good predisposition to learn and work throughout the camp," said Ramallo. "The CNAR (High Performance National Centre), where the sessions took place, was an ideal venue as it has a great sporting infrastructure."
The 2017 World Para Swimming Championships will be held in Mexico City, from 30 September-6 October, with around 550 swimmers from more than 60 countries expected to compete at the Francisco Marquez Olympic Swimming Pool.
For more information on World Para Swimming education programmes please contact jana.hasenberg@paralympic.org and visit the education website.