Five fun questions for Josh Pauls
The US Para ice hockey defenseman took a break from his World Championships training for a laugh.
01 Apr 2017
Imagen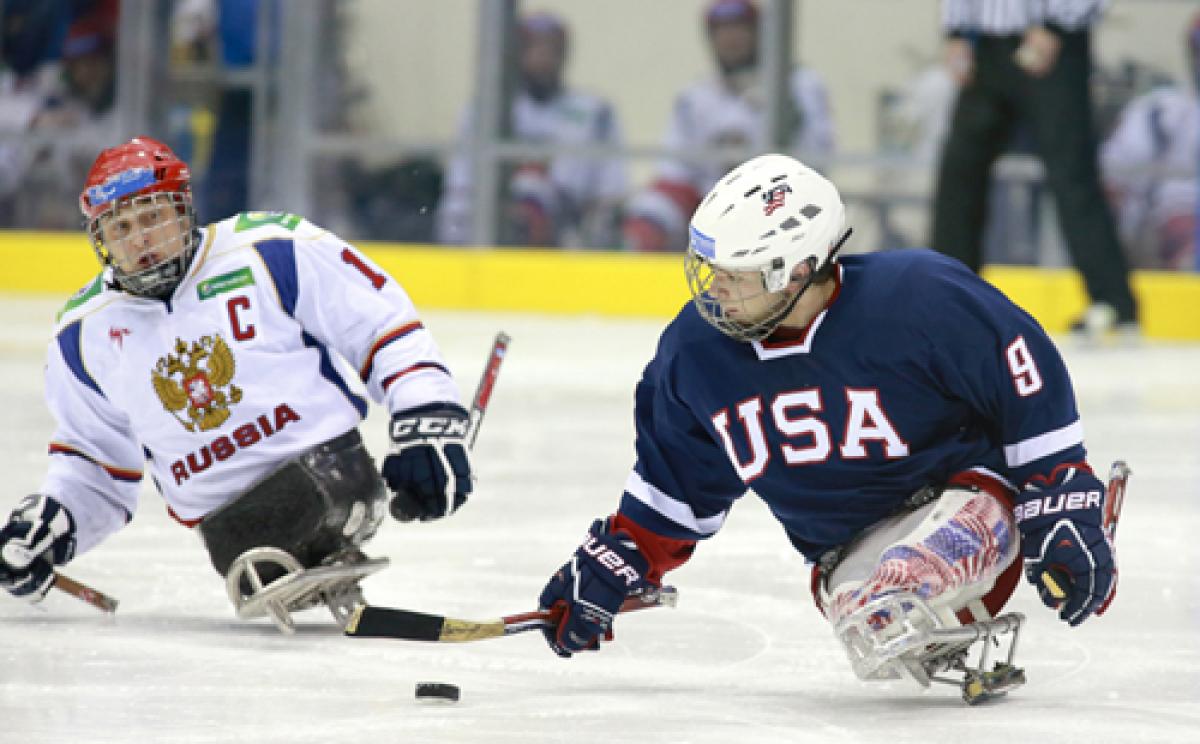 ⒸIPC
By By Stuart Lieberman | For the IPC
The 2017 World Para Ice Hockey Championships A-Pool will take place from 11-20 April in Gangneung, South Korea, and will also serve as the Test Event and qualifier for the PyeongChang 2018 Paralympic Winter Games.
Ahead of the event, in order take a little bit of the pressure off, Paralympic.org caught up with US star defenseman and two-time Paralympic champion Josh Pauls for five fun questions.
What has been your favorite ice arena to play in during your career?
The Sochi 2014 Paralympic arena because we were able to pack it full. It was such a beautiful arena, and all the facilities were just top notch.
If you were the head coach of an all-star Para ice hockey team, which player would you draft for your team first?
Adam Dixon from Canada because he just controls the play on the ice so much. He does so much for a team both offensively and defensively.
If your hockey career were depicted in a movie, which actor would play your character?
I can't say Mr. Potatohead can I? … This is a tough one. I'm going to have to go with the guy who plays Jim in the office. John Krasinksi. He seems like a fun loving guy.
What is the most bizarre interview question you have ever been asked?
I've been asked a few zingers. In Sochi, somebody asked me about the war with Ukraine. It just caught me totally off guard because they asked me a couple of hockey-based questions right at the beginning before that. I just looked at them and said 'Well I don't know because I'm in Russia right now.'
Which Team USA player would win in an arm wrestling competition?
It would be a battle between Tyler Carron and Nikko Landeros. I'm going to have to go with Tyler, though, because he's sneaky strong. Can we have them battle for it at Worlds, just to see who'd win?
Live coverage and the game schedule of the 2017 World Para Ice Hockey Championships, running from 11-20 April, is available at Gangneung2017.com.
Gangneung 2017 also doubles as the Test Event for the PyeongChang 2018 Paralympic Winter Games. All games will be played at the Gangneung Hockey Centre.