France celebrate seven snow sport crystal globes
With 49 podiums at the World Cup level in alpine skiing, snowboard, cross-country skiing and biathlon, French athletes had an incredible season.
14 Apr 2016
Imagen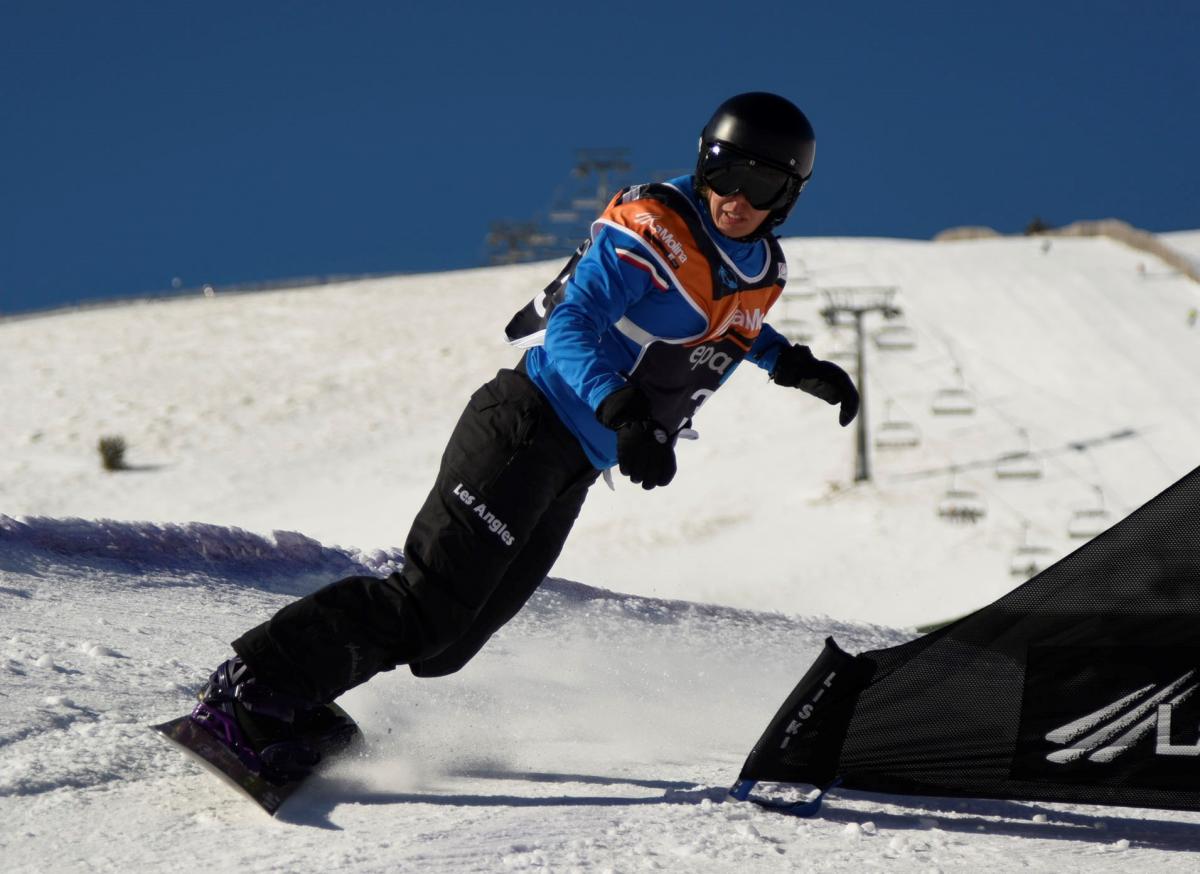 ⒸOriol Molas
By French Handisport
With no less than seven crystal globes and 49 podium finishes in World Cups in alpine skiing, snowboard, cross-country skiing and biathlon, the French team are celebrating an exceptional season on snow.
Marie Bochet and Cecile Hernandez-Cervellon led the charge for the blues in 2015-16, winning overall globes in women's alpine skiing and snowboard respectively, as well as in individual disciplines.
Christian Femy, Director of the French snow sports teams, said he did not have a target in mind for this season:
"In this off-season, with neither World Championships or Paralympic Games, I did not have the numbers in my head.
"The idea was to put things in place, work the technique, approach the races. However these statistics are very good indicators and we are able to position ourselves for years to come."
Paralympic champion Bochet confirmed her dominance of the World Cup circuit. With seventeen wins in as many World Cups, the 22-year-old secured globes in slalom, giant slalom and super-G women's standing as well as the overall win for her classification.
"My goal was to attempt great things, to make me happy," Bochet said. "Even though I am not still quite satisfied. I still have plenty of points to work for next year and longer term for the Games. It's very exciting!"
In the men's sitting, Frederic Francois and Yohann Taberlet showed great progress.
"Their four podiums prove they have the right tools at their disposal," Femy said. Together now they can make the best."
Benjamin Daviet finished in the top three for the second year running in men's cross-country and biathlon standing. With four victories the skier from Le Grand Bornand, quintuple medalist at 2015 World Championships, has his eyes glued to the Paralympic Games in Pyeongchang in 2018 but does not want to cut corners.
"I achieved my goal which was to finish on the podium in the overall standings of the World Cup biathlon," Daviet said. "I finished in the cross-country top three as well. I am satisfied! For the Games, the whole team is on track but the road is still long."
In the men's visually impaired Thomas Clarion and his new guide have Antoine Bollet also won four podiums and finished second overall in biathlon.
In snowboard, Cécile Hernandez-Cervellon won her second consecutive overall globe with seven victories in the women's SB-LL1 World Cup. Only two years after her debut on the circuit, this winter has yielded positive results.
"We had no specific goals except the will to start the maximum number of races and apply to competitions what had been learned in training," Hernandez-Cervellon said.
The Sochi 2014 silver medallist had a fall which put her out of contention during her home World Cup in Les Angles.
"My fall taught me a lot of mental standpoint," she said. "I am pleased to see the level ascend. It makes me want to ride more and stronger."
Another encouraging performance was posted by newcomer Maxime Montaggionni, who won his first World Cup podiums in the men's SB-UL.
"He has the strengths to do well," concluded Femy.
Full results for the French team can be found at IPC Alpine Skiing, IPC Biathlon and Cross-Country Skiing and IPC Snowboard's websites.
There will be World Championships in 2017 across all four sports, before the PyeongChang 2018 Paralympic Winter Games.