Cross-country skiing marathon to feature at World Cup
Athletes will also try to secure overall World Cup titles in Vuokatti, Finland.
14 Mar 2016
Imagen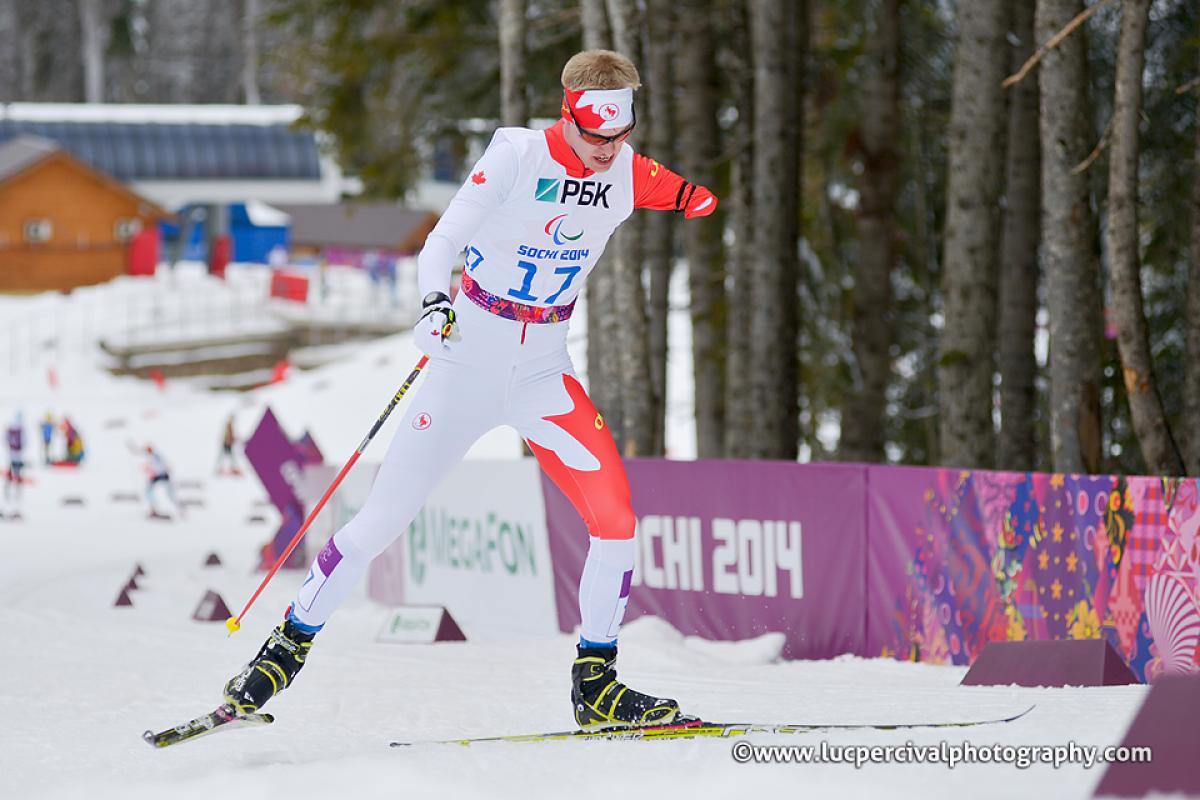 Ⓒ© Luc Percival Photography
By IPC
More than 150 skiers from 13 countries will attempt to claim World Cup cross-country skiing marathon crowns in Vuokatti, Finland, from Tuesday (15 March) at the IPC Biathlon and Cross-Country Skiing World Cup Finals.
Standing and visually impaired athletes will compete over 30km, whilst sit-skiers will race over 20km.
The marathon has been welcomed as the level of competition continues to increase, including by Canada's double Paralympic medallist Mark Arendz who will compete in the men's standing.
His teammate, 10-time Paralympic champion and long distance world champion Brian McKeever, is also on the entry lists in the men's visually impaired with guide Graham Nishikawa.
As well as the marathon, the overall winners of the IPC Biathlon and Cross-Country Skiing World Cups will be decided. Skiers will race in the sprint and individual biathlon and cross-country skiing sprint and middle distance.
The current women's biathlon visually impaired top three have all travelled to Vuokatti.
Russian Paralympic and world champion Mikhalina Lysova, and guide Alexey Ivanov, currently occupy the No.1 spot. Teammate Elena Remizova, guided by Maksim Pirogov, are second in the standings and could claim victory with a strong performance. Germany's Vivian Hosch is third having secured several podium finishes already this season with guide Florian Schillinger.
Remizova leads the cross-country ski standings ahead of Lysova with Russia's Marina Galitsyna, and guide Kristina Liadova, in third.
The men's visually impaired biathlon is also a straight face-off between two Russians. Stanislav Chokhlaev has emerged as the man who could claim multiple Paralympic champion teammate Nikolay Polukhin's place as the top skier in the classification.
Chokhlaev has won all but one of his six races across two World Cup editions in 2015-16 with guide Oleg Kolodiichuk. However Polukhin only trails by 50 points, guided by Andrey Tokarev.
Chokhlaev has already won the overall cross-country ski title, but Polukhin faces a close race for second with compatriot Alexsander Artemov and guide Ilya Cherepanov.
Just 110 points separate the top three in the women's biathlon sitting currently led by another Russian, Irina Gulieva.
Compatriot Svetlana Konovolova is less than 30 points behind, and Germany's Anja Wicker could also prove to be a threat after securing two second place finishes in Finsterau, Germany, in February.
The USA's Paralympic silver medallist Oksana Masters is in pole position to take the overall cross-country ski crown with a lead of 90 points. Russian teammates Maria Iovleva and Nadezhda Federova are second and third respectively.
In the men's biathlon sitting Russia's Paralympic and Worlds medallist Grigory Murygin has a slender 25 point lead at the top of the rankings over Germany's Martin Fleig. Third place multiple Paralympic gold medallist Roman Petushkov is also in the running after a good performance in Finsterau brought him within 60 points of the No.1 spot.
In the men's cross-country sitting, the Russian duo of Ivan Golubkov and Aleksandr Davidovich will compete for honours as the first and second place athletes. The USA's World Championships medallist Andrew Soule has kept his place amongst the world's best this season, currently sitting third.
The women's biathlon and cross-country ski standing top three currently features three of Russia's best athletes. Paralympic title holder Anna Milenina and medallists Ekaterina Rumyantseva and Natalia Bratiuk will go head-to-head to decide the final order.
Russia also dominate the men's cross-country ski standing. Paralympic and world champion Rushan Minnegulov leads Vladislav Lekomtsev and Aleksandr Pronkov in second and third respectively.
Lekomtsev is the No.1 in the biathlon but France's Benjamin Daviet is less than 50 points behind in second. Pronkov occupies third place as he does in the biathlon.
Competition gets underway on Tuesday with the sprint biathlon.
Results will be available at the IPC Nordic Skiing website.