Funcho chosen as swimming Euros mascot name
The name, which is a plant local to the island of Madeira used to make sweet treats, received 51 per cent of the public vote.
09 Nov 2015
Imagen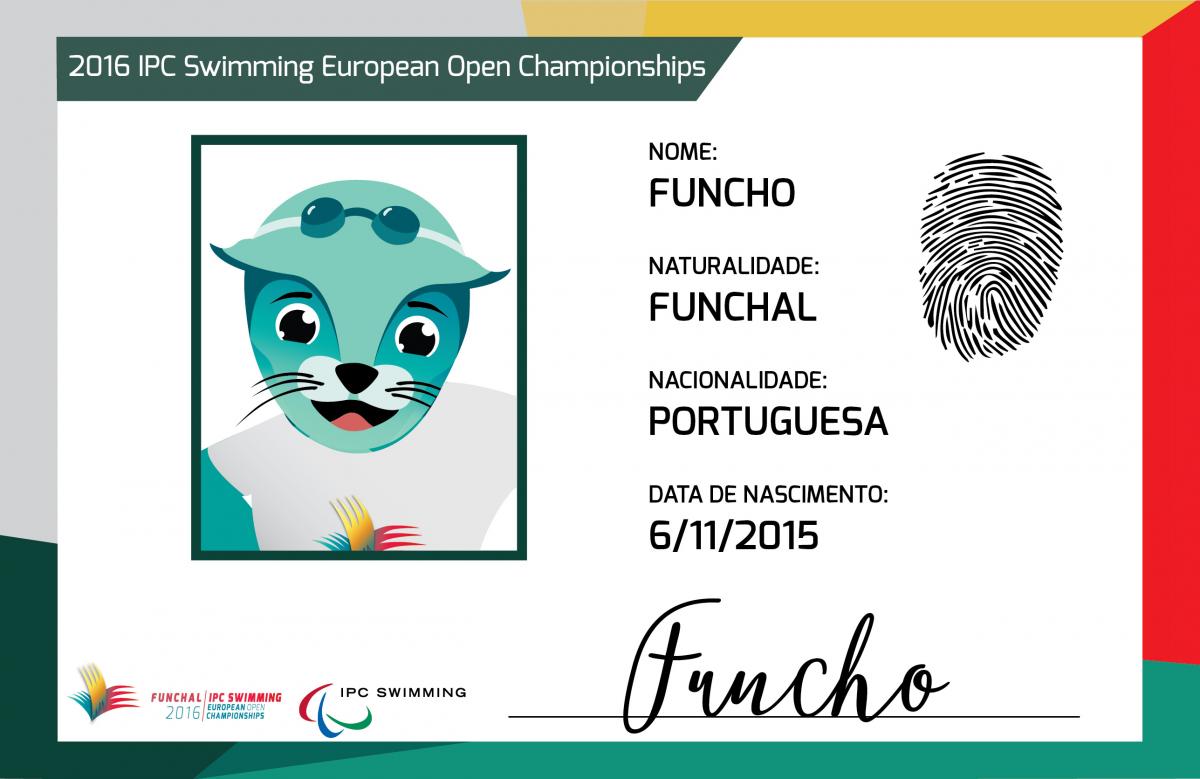 ⒸFunchal 2016
By IPC
The mascot for the 2016 IPC Swimming European Open Championships to be held in Funchal, Portugal, will be called Funcho after fans voted it their favourite name in a social media poll.
Funcho – which is the name of a plant local to the island of Madeira where the competition will take place, received 51 per cent of likes and retweets on Facebook and @IPCSwimming.
Madeira's city Funchal takes its name from the plant, which is frequently used to make tea, lollipops, sweets and cakes.
The other options were Caco, a traditional bread known for its use in local cuisine and Poncha, a drink that can be made with local fruits such as passion fruit, banana or pineapple.
Caco received 29 per cent of the vote and Poncha 20 per cent in a poll to celebrate six months to go until the competition which runs between 30 April-7 May.
The mascot, which is a rare monk seal, aims to give visitors to the competition a feel for the unique nature of the island which has many attractions.
These include beaches and wildlife, local cuisine, history and walks on the many hills which punctuate the archipelago.
The 2016 IPC Swimming European Open Championships are expected to feature around 450 athletes from 50 countries.
The event is organised locally by the Portuguese Swimming Federation (FPN) and will take place at the state-of-the-art Complexo Olimpico de Piscinas da Penteada.
As well as competing for European titles, athletes will also have the chance to test themselves at the last major competition, and qualifier, ahead of the Rio 2016 Paralympic Games.
Media accreditation for Funchal 2016 is also open at the Funchal 2016 website.