Grachat targets 2017 Worlds, undecided on Tokyo 2020
The Portuguese swimmer reflects on his Rio 2016 disappointment and how he's moving forward.
25 Jan 2017
Imagen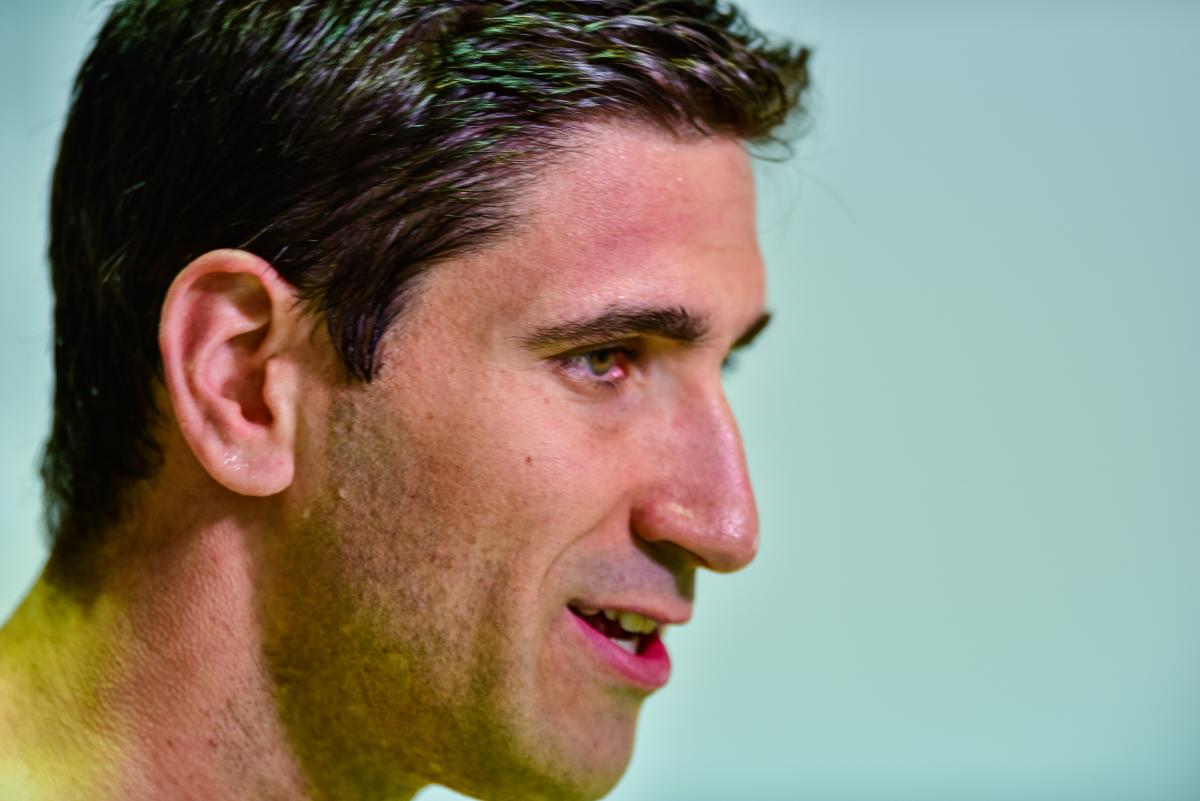 ⒸPedro Vasconcelos
By Becki Ellsmore | For the IPC
"At competition level, I feel disappointed with my results. I felt that I missed my main goals."
For Portuguese swimmer David Grachat, the Rio 2016 Paralympics were his third - and maybe final - Games.
Grachat had hopes of medalling in Rio after winning a bronze medal in his best event, the 400m freestyle S9, at the IPC Swimming World Championships in 2013 and 2015. He also claimed bronze at the IPC Swimming European Championships in 2016, in front of a home crowd in Funchal, Portugal.
Despite achieving a better time in the event than he had required for third place at the European Championships, he came eighth in the final in Rio, and did not medal in either of his other events.
The 29-year-old had mixed feelings about Rio 2016; outside of the pool, "the experience was incredible," he said, adding that, "Portugal and Brazil share the same language and customs so it was easy, for me, to adapt.
"At competition level, I feel disappointed with my results. I felt that I missed my main goals."
Given another chance, he would have done things differently.
"One change would be in the hours before my main race, I did not make the right decision and I paid for that," he said. "At that time I spoke with my coach about what happened, and the mistakes that I made were detected. Now I'm working more and more, day and night to achieve my new goals.
"I don't know if I'll have another opportunity to take a podium place in the Paralympic Games; however, I keep the faith, and still [want to] fight my adversaries."
Grachat is already looking ahead to international events, keen to compete against some of the world's best once more.
"I would love to participate in the World Para Swimming World Series to have some competition with the best Para swimmers in the world. However the big goal is to qualify for the 2017 World Para Swimming Championships in Mexico City."
Since Rio, he has taken a two-month break from the intensive six-days-a-week training schedule that he was following before the Games. He has put the time off to good use, building the foundations of a career for when he eventually retires from competitive swimming.
"I'm doing my internship as a coach, in order to finish my academic course to become a swimming coach," he explained. "I'm also back training twice daily."
Looking further ahead, Grachat has not ruled out competing at the Tokyo 2020 Paralympic Games, which would be his fourth opportunity to try for that longed-for Paralympic podium place.
"It's too early to tell. At the moment, I'm going through a very good phase in my personal life: I moved house and I am going to get married in August...Let's see what life holds for me until 2020! If I can't be in Tokyo as a swimmer, I'll be there, for sure, as a supporter of Para swimming."
The 2017 World Para Swimming Championships are expected to attract around 500 swimmers from 50 countries and are the first major competition after the Rio 2016 Paralympic Games.