Grand Prix a 'dress rehearsal' for Oleksii Denysiuk
Paralympic medallist will compete in Poland ahead of 2018 Worlds
09 Apr 2018
Imagen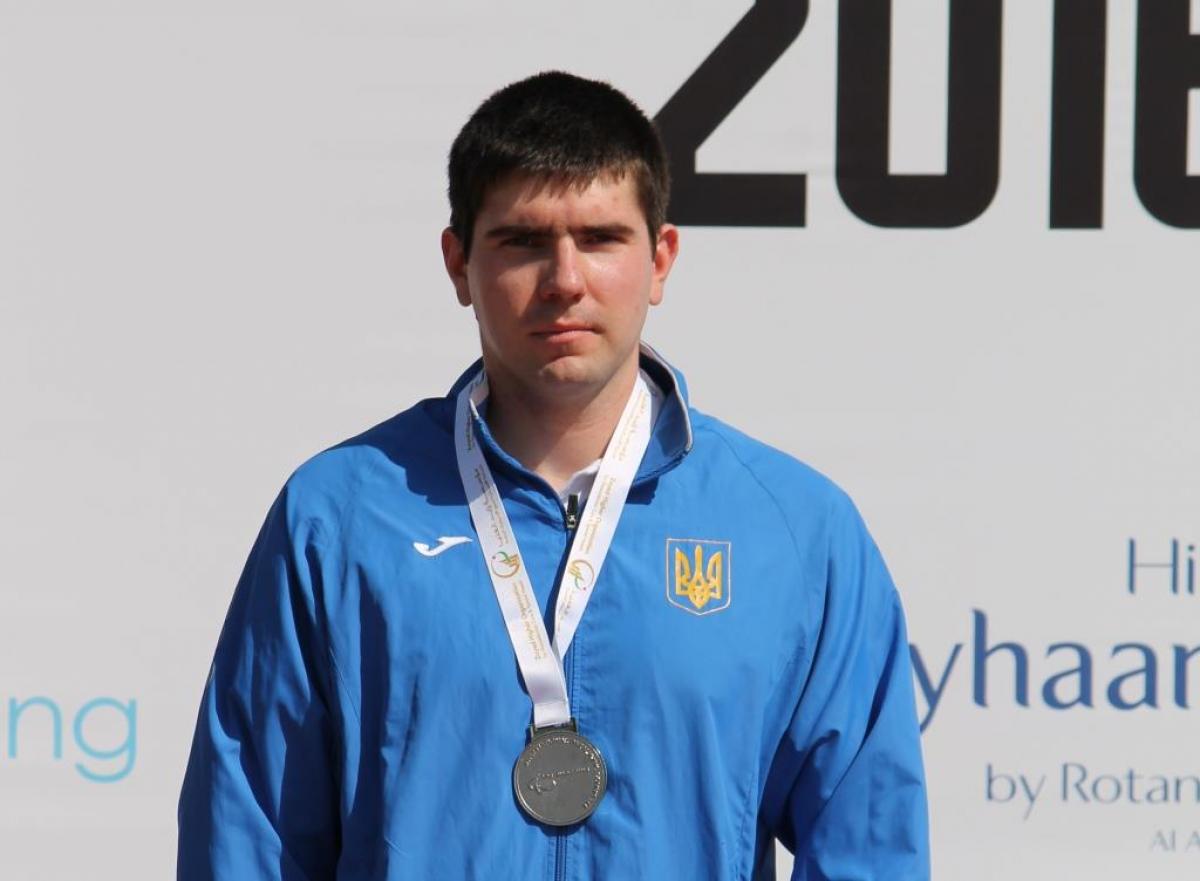 ⒸIPC
By Lena Smirnova | For the IPC
One of the top pistol shooters in the sport, Oleksii Denysiuk, is less than one month away from his first World Championships.
But before that, he says there is a "dress rehearsal" he needs to pass.
The Ukrainian athlete will compete at the Szczecin 2018 World Shooting Para Sport Grand Prix beginning Wednesday (11 April) in Szczecin, Poland. It will be the last competition before the World Shooting Para Sport Championships, which will take place from 4-11 May in Cheongju, South Korea.
"The main goal is to analyse the results of my training and preparation for the World Championships," Denysiuk said. "It's a personal test of my preparedness for the World Championships. You may say, it will be the dress rehearsal before the World Championships."
Only a year since competing internationally, Denysiuk showed his potential at the Rio 2016 Paralympic Games. He won bronze in the P4 (mixed 50m pistol SH1) and has won multiple World Cups in pistol events.
Most recently in March he won the P5 (mixed 10m air pistol standard SH1) at the World Cup in Al Ain, United Arab Emirates. He also took bronze in the P1 (men's 10m air pistol SH1). Denysiuk will compete in both events in Szczecin.
"The most important factor that I can highlight is that I started to make the quality of my training sessions the priority, rather than their quantity," Denysiuk said about his post-Rio 2016 success.
In addition to changing his training approach, the sheer number of competitions he participated in and the experience he gathered were also key, Denysiuk said.
"There were a lot of starts and competitions during the preparation for the World Championships, and all of them became stages in the preparation for the World Championships," he said. "I needed to draw lessons from my results at these competitions and prepare. Now I am already near the finish line of the preparation phase. There is very little time left until the World Championships."
Denysiuk has set high goals for his performance at the upcoming World Championships, which will be his first.
"At any competition my expectation is that everything will go according to the plan that I have set out," he said. "Naturally, the strongest will win, but we have a strong team, men as well as women. We are strong in individual as well as team events, so we are expecting a good result."
The 2018 World Shooting Para Sport Grand Prix in Szczecin will take place from 11-14 April. Live results will be available on World Shooting Para Sport's website.