Hiltrop ushers in next generation of shooters
23 year-old German skillfully takes the R3 (mixed 10m air rifle prone SH1) title, ahead of Paralympic champion and other highly decorated shooters.
22 Oct 2013
Imagen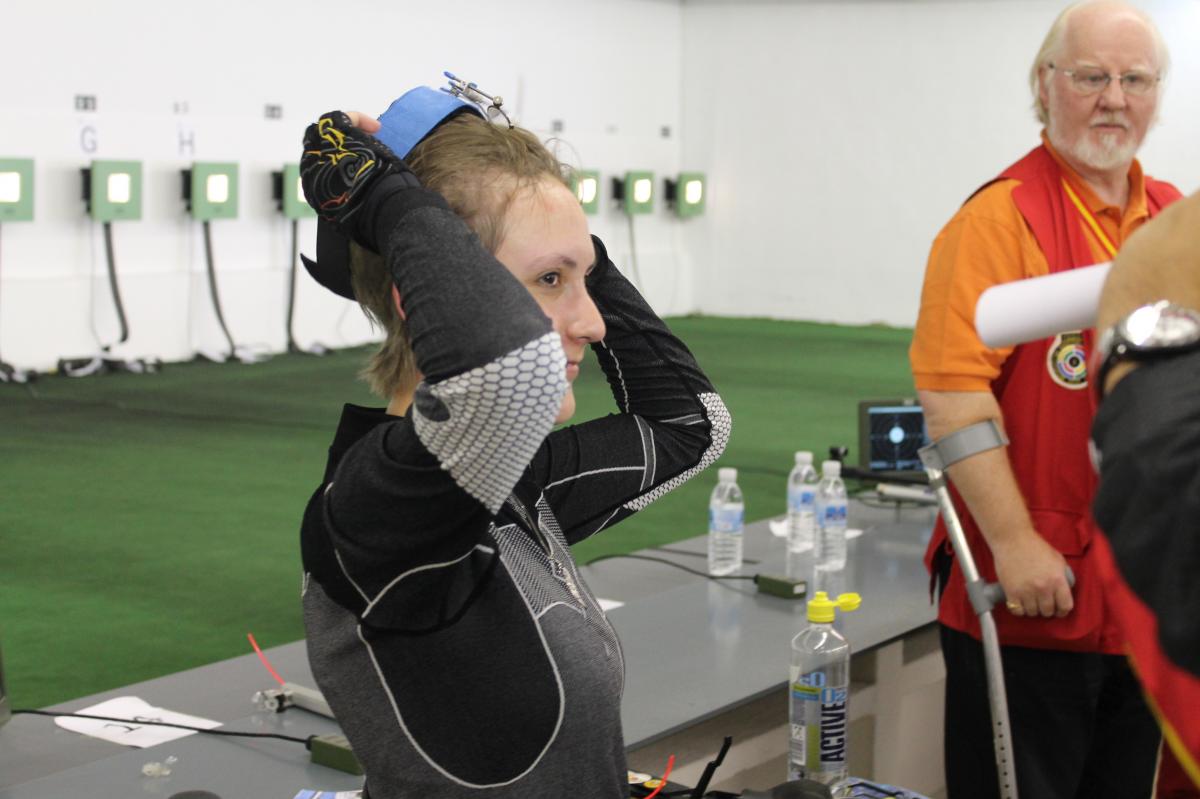 ⒸIPC
Natacha Hiltrop has defied the odds to become R3 European Champion at the 2013 IPC Shooting European Championships, after a gripping final which could mark the start of the next generation of shooting.
The 23-year old German beat French London 2012 gold medallist Cedric Fevre and British silver medallist Matt Skelhon to the coveted R3 crown, which is widely recognised as one of the most competitive events on the schedule.
"I really can't believe it. I'm really happy and excited but totally exhausted now", said a visibly overwhelmed Hiltrop.
"At the beginning I was a bit afraid because I scored a 9.6 but I just focused on every shot."
"It's like a dream."
Hiltrop's poor start came in her first series whilst Slovakian Veronika Vadovicova stormed into the lead with two 10.9's.
The Slovakian remained in the lead for most of the final, which featured the shock first elimination from Spaniard Juan Antonio Saavedra who had shown his home crowds promise by qualifying strongly. Fevre was the next scalp to be taken in another surprise elimination after just four rounds.
There was a double shoot-off between Germany's Josef Neumaier and Frenchman Richard Didier, after the elimination could not be decided at the first attempt. It was Neumaier, part of the German team which won bronze yesterday in R1 (men's 10m air rifle standing SH1), who eventually lost out, leaving Didier to progress just one more round before his own elimination.
Beating New Zealand's Gregory Reid, Great Britain's Matthew Skelhon managed to survive until round eight, when he was forced to leave the firing line having never quite got into his rhythm.
In a demonstration of how fragile leads can be in shooting, Ukraine's Iurii Stoiev led the field into the very last round but a comparatively poor 9.9 left him with the bronze medal.
Hiltrop all the while was biding her time, making her move in the final two rounds with a 10.9, 10.6, 10.8, and 10.5, putting pressure on Vadovicova who shot a 10.4 and a 10.8 followed by another 10.4 and 10.7, leaving only a 0.2 gap between the gold and silver medal winners.
Slovakia will be licking their wounds with the comfort of the team R3 gold medal and new world and European record, thanks to the combined relay and finals scores of Vadovicova, Radoslav Malenovsky and Jozef Siroky of 1888.2.
Great Britain get out of the medal starting blocks with the team silver and Russia completes the podium with bronze.
Competitions at the 2013 IPC Shooting European Championships run until 25 October and will feature over 170 athletes from more than 30 countries.
Live updates will be posted to Twitter and Facebook.com/IPCShooting.