Hosts Great Britain own the stage in Manchester
Ukraine and Mexico also put some fine performances at second World Cup of the season
25 Feb 2020
Imagen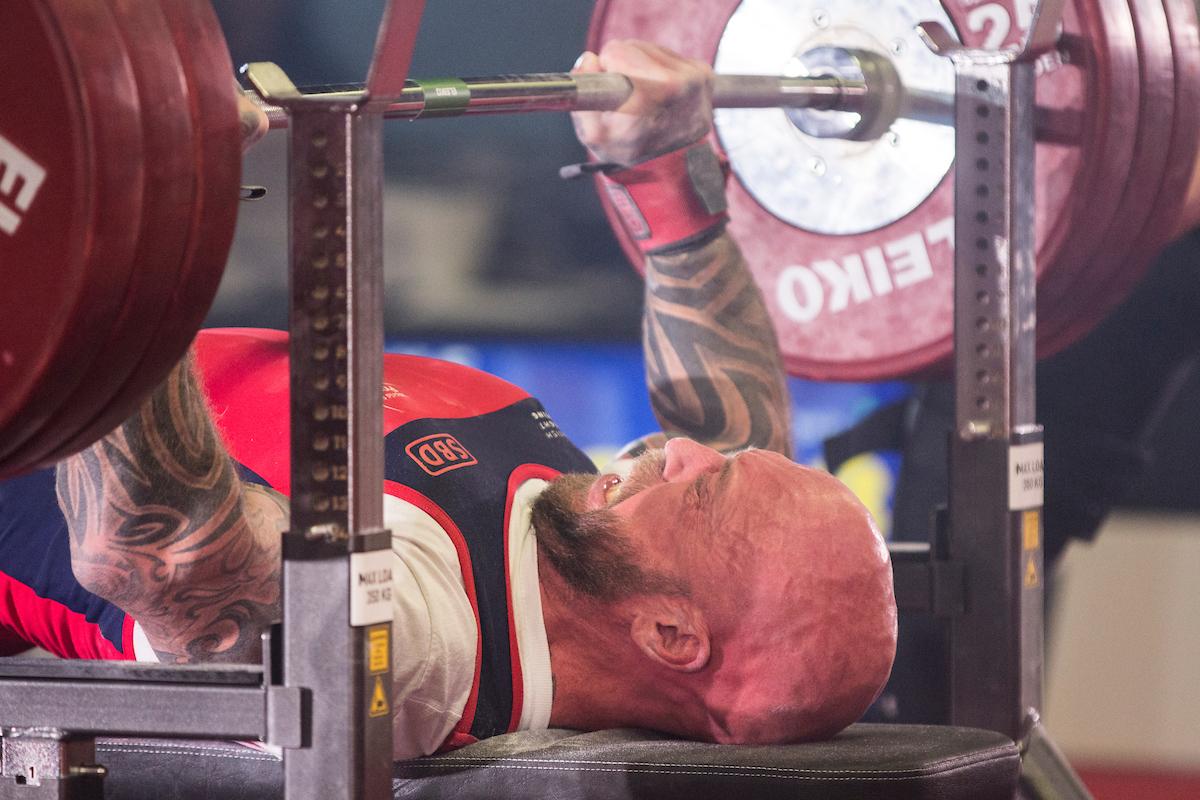 ⒸIsabel PearceSWpix.com
By Filip Ožbolt for World Para Powerlifting
British powerlifters shined at their home World Cup in Manchester by winning nine medals as competition came to an end on 23 February.
Two-time European champion Micky Yule gave the hosts a reason to celebrate in the men's up to 72kg thanks to a 182kg lift in his second attempt. 
"I had to put the other guys under pressure," the 41-year-old said. "I needed to push them to show all of their capabilities. I feel like I have done that in the competition."
Yule's compatriot Nathaniel Wilding (175kg) secured silver and Ghana's Emmanuel Nii Tettey Oku (168kg) bronze.
This gold medal gave Yule lots of confidence ahead the big goal for the season: the Tokyo 2020 Paralympic Games.
"It's the same as in every other competition, I will be going for the medal. I have put too much into this sport not to go for a medal.
"I've been training a lot and giving up everything, leaving home and training away, missing out on every deal for the last four years. It means a lot and I have to be honest; I need to compete hard in Tokyo."
CHANGING THE SPORT
Yule is a British army veteran who lost both of his legs while serving in Afghanistan in 2010. He underwent numerous surgeries and is still feeling the consequences.
"Being on medication all the time is hard. My last operation was in July and I felt like it took me out until November. I just need to stop all the surgeries and medication to get a chance to train hard for Tokyo," he said.
But nothing stopped him from becoming one of the best Para powerlifters in his category.
"I am here to change the sport for good. I want to leave the impression that you can do whatever you want, being disabled or able-bodied, you name it. I want to put the numbers that no one can touch. That's why I am training like a mad man to achieve it."
NATIONAL RECORD FOR SUGDEN
Another medal for Great Britain came in the women's up to 86kg courtesy of Louise Sugden, who set a new national record of 125kg. 
Kimberly Dean and Zoe Newson added two golds for the hosts in the women's up to 61kg and up to 41kg, respectively.
Ukraine's three-time Paralympic champion Lidiia Soloviova (up to 50kg) and world champion Mariana Shevchuk (up to 55kg) rose to the challenge and topped the podium.
Mexico celebrated through Miriam Isela Aguilar Jimenez in the women's up to 67kg and Perla Barcenas in the women's over 86kg.
Other female winners were Kazakhstan's Gulim Kurmanbayeva (up to 45kg), France's Souhad Ghazouani (up to 73kg) and Chile's Maria Antonieta Ortiz (up to 79kg).
MORE WINNERS
Greece reached the top of the podium twice in the men's up to 54kg and over 107kg thanks to Dimitrios Bakochristos and Konstantinos Dimou, respectively. 
European champions Marek Trykacz of Poland (men's up to 65kg) and Rafik Arabat of France (men's up to 88kg), Azerbaijan's Parvin Mammadov (men's up to 49kg), Georgia's Ahmad Razm Azar (men's up to 80kg) and Chile's Juan Carlos Garrido (men's up to 59kg) also left Manchester with a gold medal.
All results from Manchester can be found on the World Para Powerlifting website. 
The next stop in the World Cup season will be in Bogota, Colombia, from 19 to 22 March.