Interview with a champion: Greece's Pavlos Mamalos
The new Paralympic gold medallist reflects on Rio 2016 whilst looking ahead to the 2017 Worlds.
13 Dec 2016
Imagen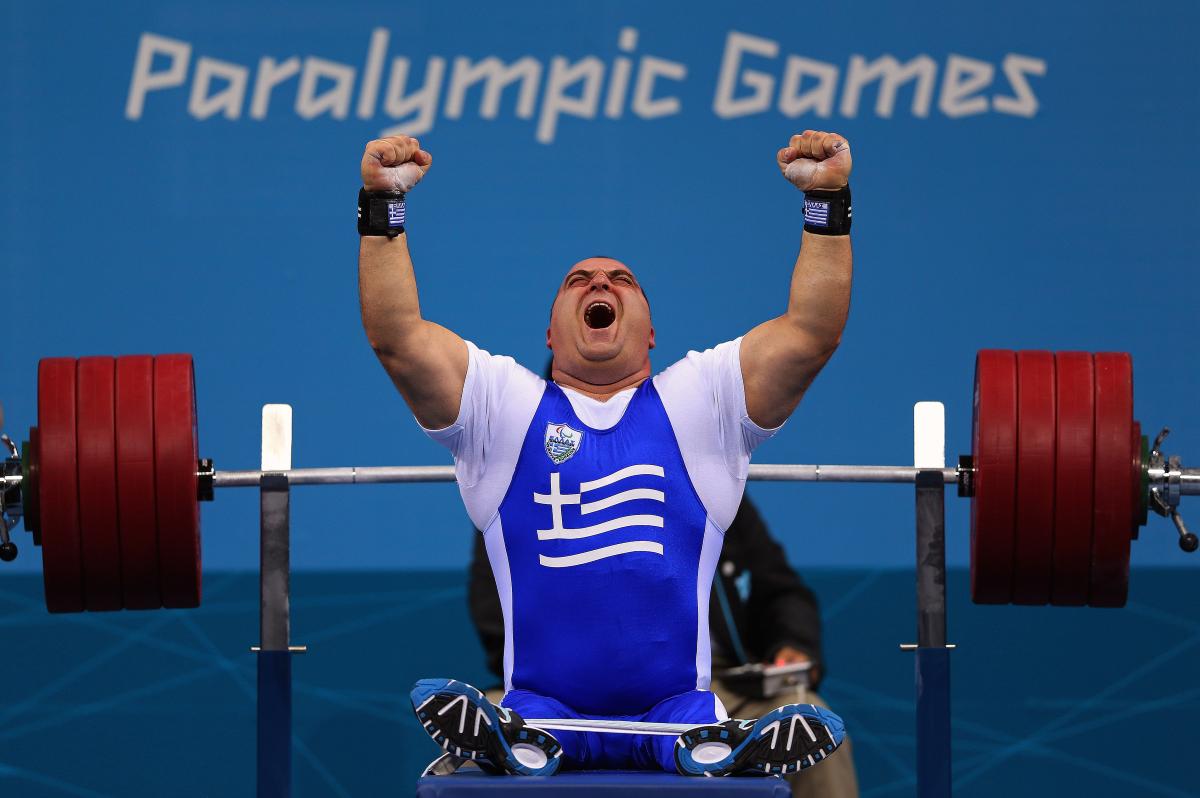 ⒸGetty Images
By Ivan Pasquariello | For the IPC
"I cried from happiness once I realised I had won. I thought to call my family to tell them 'I won the gold, I won the gold!'"
Preparing for the 2017 World Para Powerlifting Championships in Mexico City whilst looking ahead even further - that is Greece's determined and newly crowned Paralympic champion Pavlos Mamalos.
After conquering his maiden gold medal at the Rio 2016 Paralympic Games, the 45-year-old has no intention of stopping.
"It will not be difficult to find my motivation after this gold medal," Mamalos said. "There are still many events I am invited to. From January, I will be back on a full training schedule again.
"First there are the 2017 World Championships in Mexico. My ultimate goal though is the Tokyo 2020 Paralympic Games."
Before the start of the men's up to 107kg event in Rio, it seemed that the competition would be a two-man face-off between Mamalos and Azerbaijan's Elshan Huseynov.
Mamalos was the reigning European champion, while Huseynov had bagged gold at the Asian Open championships, an event where the Greek had to settle with a bronze medal.
But at Rio, Mamalos edged the competition, lifting 238kg at his third attempt. Huseynov did not make it to the podium in a shock result.
"It was a very important moment of my life. I was satisfied to beat him but I also deeply respect him as I believe he respects me. But it was a moment for me to show the world that I can win the gold and still count as an athlete," said Mamalos.
Reliving the day he won gold, Mamalos said:
"I don't remember exactly how I felt entering the arena. I was way too focused on the competition and making sure I would stay concentrated.
"I did not speak with anybody that day. Only the previous night I spoke with my mother and she gave me her blessing. My teammates also wished me good luck. During the event I did not have any contact with them."
Once he had secured gold, Pavlos immediately thought of his family:
"I cried from happiness once I realised I had won. I thought to call my family to tell them 'I won the gold, I won the gold!'"
It was also special to return home as a gold medal winner and enjoy some extra fame.
"All my friends and family where very happy," Mamalos said. "They gave me their congratulations and my mother and everybody else wanted to hold the gold medal.
"I went to the evening news to give an interview and everybody congratulated me. Everybody had seen my competition on TV and even the small kids that go to school are recognising me and stop me on the streets."
Mamalos will try to defend his Worlds gold medal in 2017. He will be amongst the 360 powerlifters from 65 countries expected to compete in Mexico City at the World Championships between 30 September – 7 October.
Related Images