Interview with a champion: Liu Lei on his third Paralympic gold
The 29-year-old took the men's up to 72kg title with a 221kg lift at the Rio 2016 Paralympic Games.
30 Nov 2016
Imagen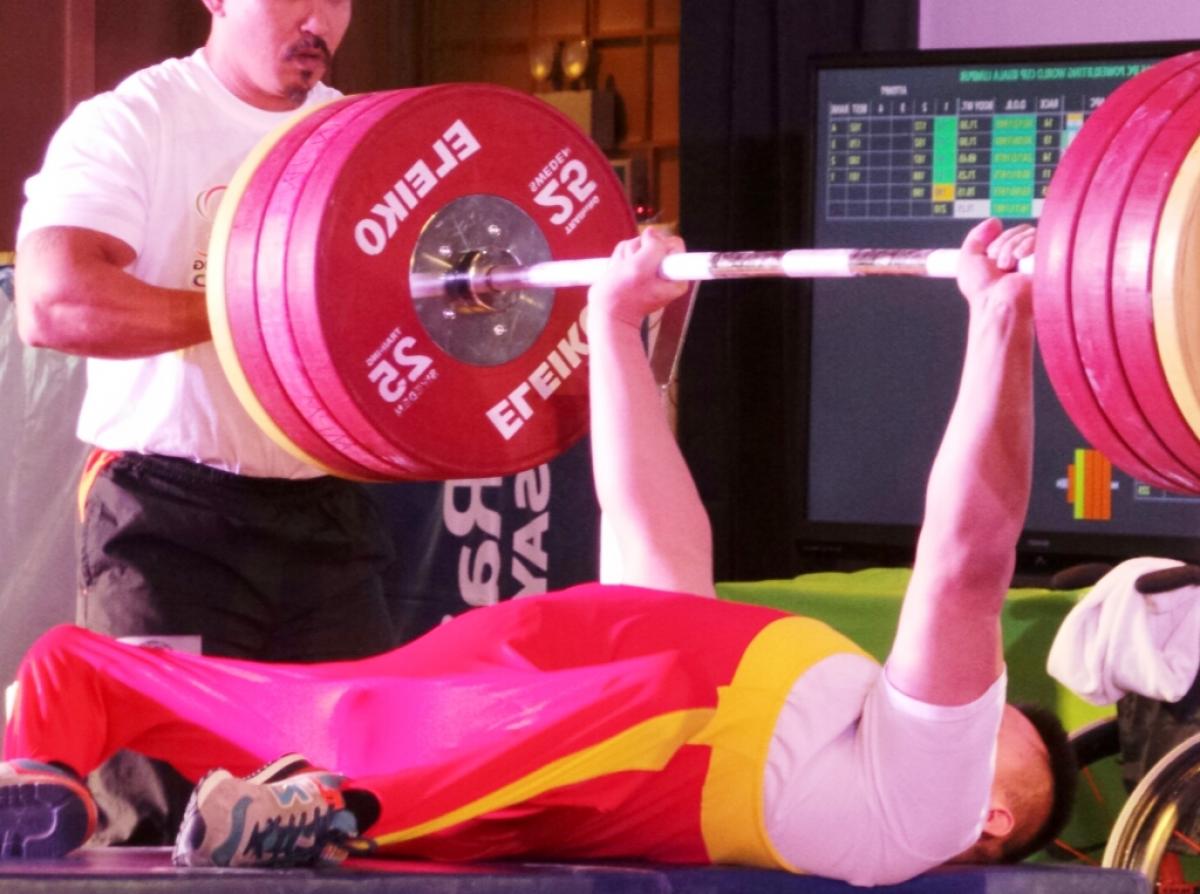 ⒸIPC
By Ivan Pasquariello | For the IPC
After completing a hat-trick of Paralympic titles with a gold in the men's up to 72kg at Rio 2016, Chinese powerlifter Liu Lei is taking a time off before preparing for his next events, with the Mexico 2017 World Para Powerlifting World Championships less than a year away.
Despite having won every possible major title, the 29-year-old feels there are still more goals to be achieved and believes finding motivation to continue training and competing will not be an issue.
"A real athlete will never stop. I will persevere to do better in the future," said Liu, who won the World Championships in Dubai, United Arab Emirates, in 2014, and the Asian Open Championships in Almaty, Kazakhstan, in 2015.
At Rio, Liu secured gold with a 221kg lift, only 1kg ahead of silver medallist Rasool Mohsin. The Iraqi lifted 227kg to set a new world record but on his fourth attempt, which did not count towards the main competition total.
"I did not really think about winning when I entered the venue on competition day. I was feeling honoured to just have a chance to compete with athletes coming from every part of the world," said Liu.
"They are all strong opponents. I simply expected to see the venue and breathe the atmosphere in it, whilst telling myself to stay focused and bring out the best of me.
"Before the start of the competition, I talked to my coach, we always communicate a lot. My team is a very united one, so they all came to the venue to cheer me up and it felt great.
"Powerlifting may seem a one man's game, but it also needs support from the others to perform at the very best."
After making his medal-winning lift, Liu thought of his recently-born son, who he could not spend much time with whilst preparing intensively for the Paralympics.
"I hope this medal will bring more positive influence to his future," said Liu.
He also admitted that his hat-trick of Paralympic titles helped him make a name for himself back in his country.
"More people know about me at home now. Someone asked for my autograph and for some photos with me," he said.
Liu is now planning to take some time off before fully focusing on his next goals.
"Due to intense training sessions and injuries, fatigue is a big issue for me. I will take this time to fully recover," he said.
"I would like to stay with my family, who has always supported me through all the years, and to continue with my university education."
Liu will be amongst the 360 powerlifters from 65 countries expected to compete in Mexico City at the World Championships between 30 September – 7 October.