IPC Athletics hosts training courses to increase expertise
Training courses to increase the number of National Technical Officials and International Classifiers took place in Grosseto, Italy, to coincide with the IPC Athletics Grand Prix.
15 Apr 2016
Imagen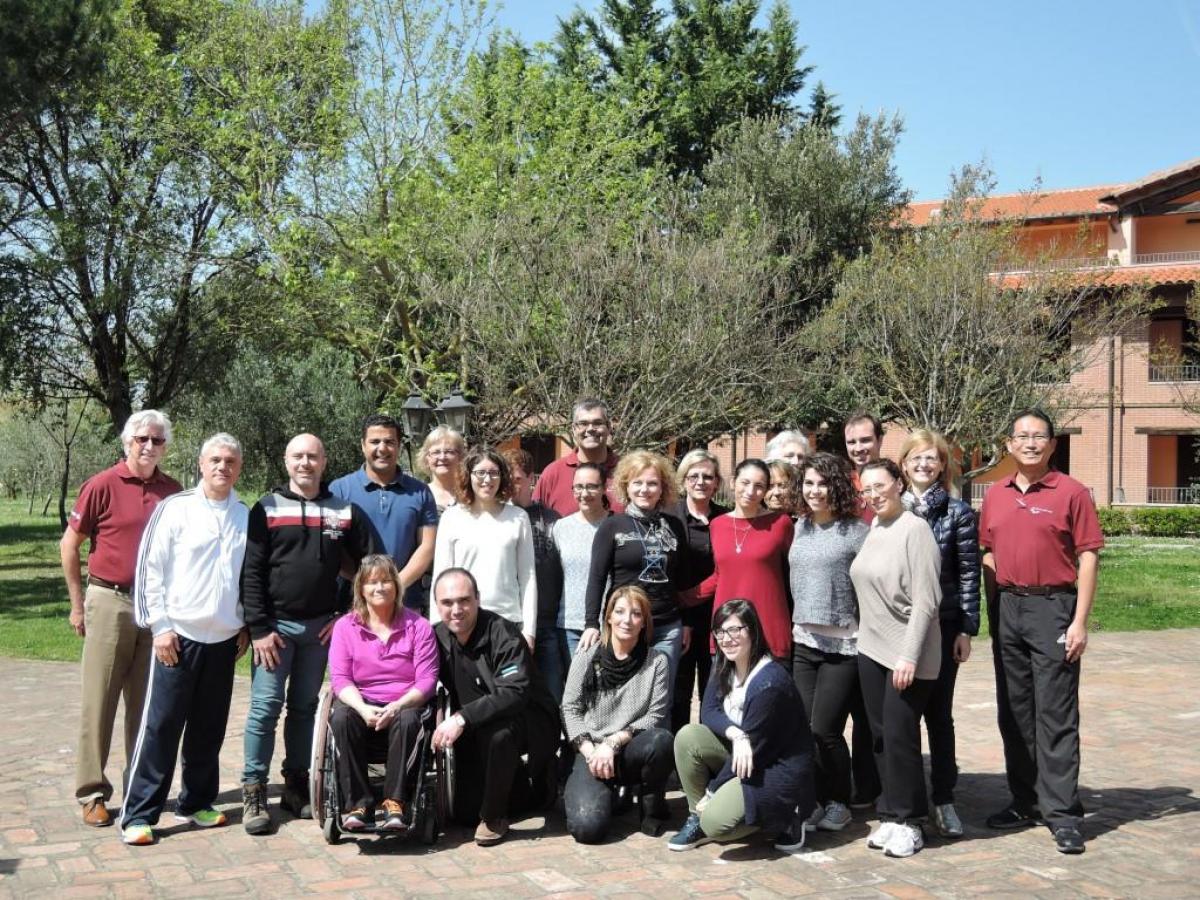 ⒸIPC
By IPC
In order to increase the number of National Technical Officials in Italy ahead of June's IPC Athletics European Championships in Grosseto, 17 participants took part in a training course in the Italian city between 4-6 April.
Timed to coincide with the IPC Athletics Grand Prix in the city, the course was led by David Weicker, Frederico Nantes and Yukio Seki, three International Technical Officials (ITOs) who had recently qualified as educators with the IPC Academy.
During the three day course participants learned about the rules and regulations of IPC Athletics, how to conduct risk assessments and were able to put the theory they learnt into practice at the Carlo Zecchini Olympic Stadium.
Flavio Santos from the IPC Academy, the IPC's education arm, said: "The IPC Academy Programme generates opportunities for everyone involved to benefit from a more practical-based approach to learning. This enables participants to put theory in to practice, and gives an opportunity for them to test their skills before officiating properly at a competition."
Cristiano Canessa, one of the participants on the course, said: "I enjoyed the course and I really appreciate that the educators took us to the stadium to analyse 'real-life' situations in the stadium. I liked also that our educators told us something about their past experiences in the IPC and as ITOs."
"I feel the most important thing I learned is to process the differences between able bodied and para-athletics. We now know what to look out for in competitions."
In addition to the National Technical Officials' course in Grosseto, three people also participated in an International Classification Course between 2 and 10 April – two for physical impairment and one for intellectual impairment.
After two days of theoretical training, the trio took part in a day of practical exercises with a number of para-athletes. They then continued their practical training by working closely with fully trained Classification Panels who were conducting athlete assessments ahead of the IPC Athletics Grand Prix.
Further IPC Athletics education training courses are planned for this year – for more information please contact jana.hasenberg@paralympic.org