Japan upsets Australia in zonal championships
The Japanese wheelchair rugby team defeated the defending world champions, landing a spot at the Rio 2016 Paralympic Games.
02 Nov 2015
Imagen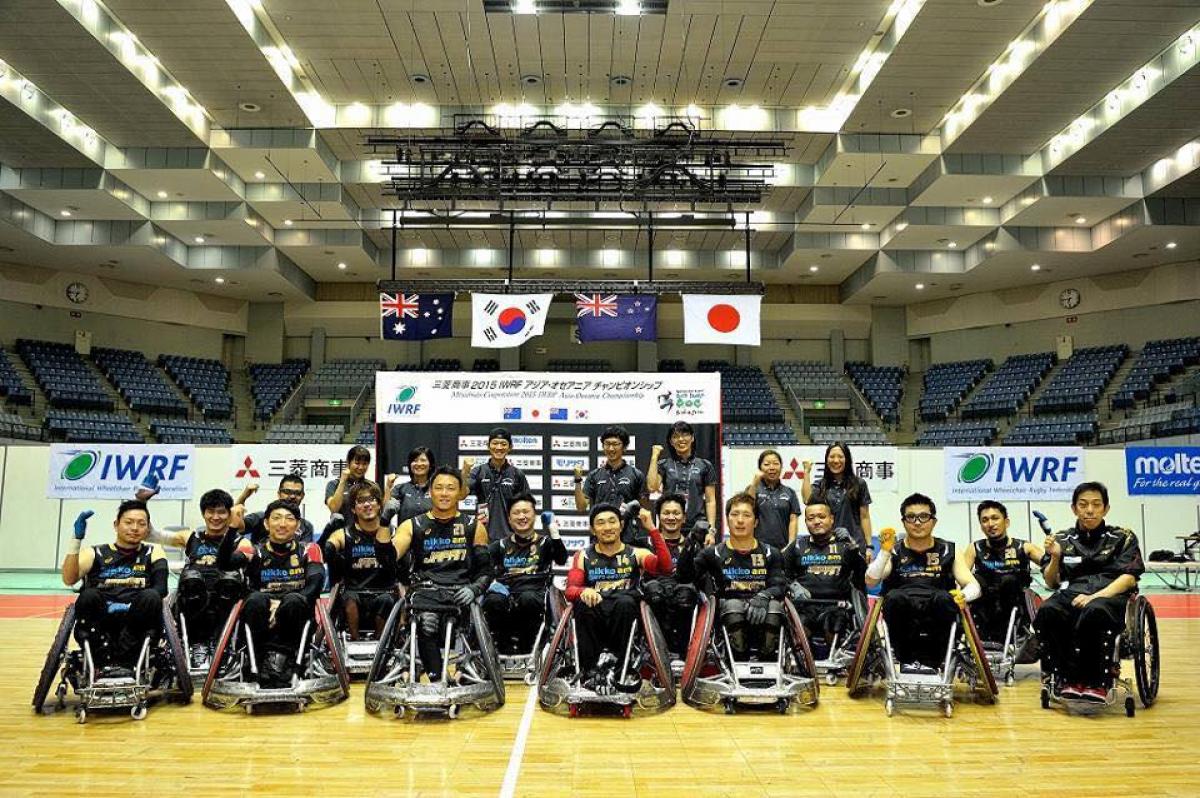 ⒸIWRF
Japan captured their first International Wheelchair Rugby Federation (IWRF) Asia-Oceania Championships with a big victory over Australia.
Entering as the No. 4 ranked team in the world, Japan bounced the defending Paralympic champions 56-51 on Sunday (1 November) in Chiba, Japan. New Zealand defeated South Korea 52-36 for the bronze in the four-team tournament.
With the victory, Japan earned the only other available direct qualifying spot at Rio 2016 for the zone and moved to No. 3 in the world rankings. Australia has already qualified for Rio 2016 by winning the 2014 World Championships.
Australia, entering the tournament as No. 3 in the world, dropped down the rankings by one.
"Japan have improved of late and have definitely shown why they are now number three in the world," said Australian head coach Brad Dubberley.
In a fight for gold, the two teams battled on the court, with Japan taking the upper hand, finishing the first quarter 15-12. The Japanese prevailed in the final quarter, scoring three final tries to cement a five-point difference.
After a disappointing campaign at the World Wheelchair Rugby Challenge in London, which saw Australia fall from the No. 1 spot to No. 3, Dubberley said the loss came hard to the team but it is important that both the athletes and staff learn and regroup in order to climb back up to the top.
"It's obviously disappointing to lose, but it's a good wake up call to us. It's better this happens to us now rather than in 10 months' time in Rio," he said.
"It's been a huge month for our wheelchair rugby team and we've had some huge learnings. These two events have really helped us understand where we are at and helped us get a better idea on what needs to be done to get back to where we need and want to be."
Next up for wheelchair rugby teams is the Paralympic Test Event in January in Rio.