Join the Paris 23 Para Athletics World Championships as a volunteer!
Nearly 2,000 volunteers across 15 different functional areas will be mobilised to help organise the event in the French capital
24 Nov 2022
Imagen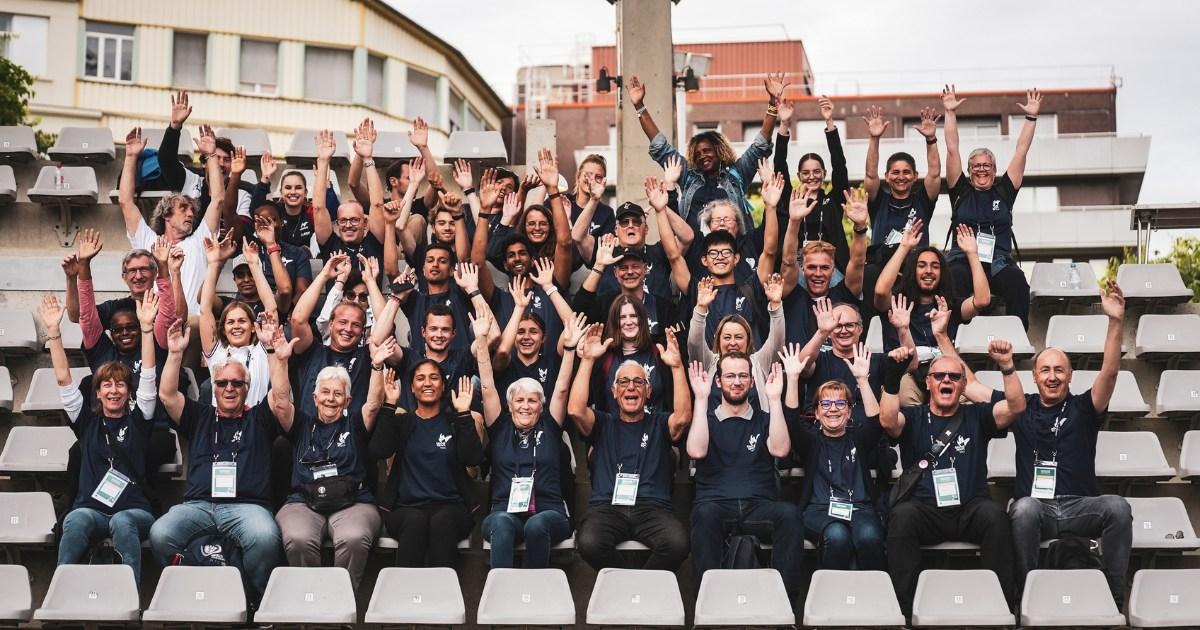 ⒸParis 2023 LOC
By Paris 23 Local Organising Committee
From mid-June until the end of the Paris 23 Para Athletics World Championships, nearly 2,000 volunteers will be mobilised to help organise the event.
If you want to have the opportunity to be close to the athletes and the public, share the PARIS'23 adventure with the Local Organising Committee (LOC).
To be at the heart of 2023's biggest Para sport, one year before the Paralympic Games in the French capital, and live an experience like no other you can register here.
There will be opportunities in 15 different functional areas, such as Accreditations, Spectators' Services, Media Operations, Transport, Accommodation and Catering, Hospitality, Sports, Protocol, Medical, Logistics and Event Operations.
"The Volunteer Programme has three objectives. First, to be useful to the LOC by having the right number of volunteers in the right place, at the right time, with the right profile and the right level of training. Secondly, it aims to make the volunteers experience an adventure by creating optimal conditions to make them want to come and stay. And the last objective is to leave a lasting legacy to the French Handisport Federation and the different committees to motivate these volunteers to come back in other events," said Laure Fornetran, responsible for the Paris 23 Volunteer Programme.
Volunteers will be equipped with a kit in the event's colours. Meals will be provided during mobilization slots. Convivial moments will also be held throughout the event. The World Championships will be an incredible experience to live with family, friends or colleagues!
Nearly 500 people have already applied. The 64-year-old Rene Legendre is one of them. 
"Volunteering is a gift. It's something I encourage people to do, because it allows us to see life differently by broadening our vision and perception of things. I will be there for the World Championships in 2023, and I encourage you to join us to live this adventure together," Legendre said.
You can find more information about the Paris 23 Volunteers Programme here and you can read more about volunteers' experiences here.