Kubes hitting stride ahead of Ostersund 2016
The two-time Paralympian remains an integral part of the Czech Republic's core.
01 Apr 2016
Imagen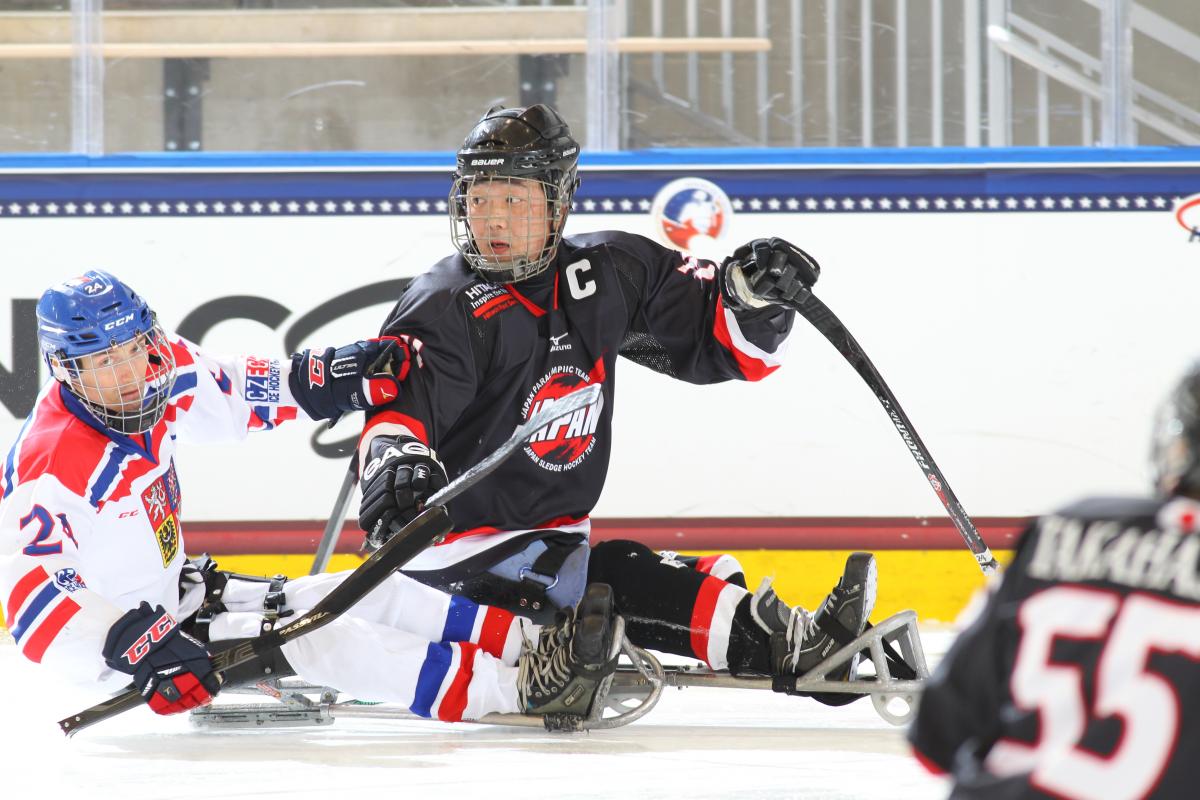 ⒸBill Wippert
By Stuart Lieberman | For the IPC
"It is simple. We are seeded No. 6 in this tournament, and therefore, to take any place better than that in this tournament will be a success for us,"
Two-time Paralympian Pavel Kubes has endured all the ups and downs of the Czech Republic's ice sledge hockey team over the last decade.
From winning silvers at the last two European Championships and stunning the USA in a preliminary round shootout victory at the 2012 World Championships, to disappointing fifth-place finishes at the last two Paralympics and a seventh-place finish at the 2015 World Championships, Kubes has been along for the Czechs' ride the entire time.
Heading into the 2016 IPC Ice Sledge Hockey European Championships, a round-robin style tournament that takes place from 5-10 April in Ostersund, Sweden, the 32-year-old defenseman indicated, however, that he is just hitting his stride.
He considers himself an integral member of the team's veteran core, which also includes long-time players such as goaltender Michal Vapenka, and forwards Zdenek Krupika and Michal Geier.
"I would say that I am just now on the top of my career, and I hope that it will still continue for some time," said Kubes, who likes to model his game and attitude after future US National Hockey League (NHL) Hall of Famer, Jaromir Jagr. "I follow a healthy lifestyle, I swim regularly and also do some training on my own at home."
But Kubes, who had his left leg amputated after being in a motorcycle accident, is also very aware that sledge hockey as a sport is the strongest it has ever been. All six teams participating in the European Championships are entering the event with a legitimate shot at ending the tournament on the podium.
He knows the Czechs will need to up their stamina and strengthen their bench's depth to last three full periods with Paralympic silver medallists Russia, five-time Paralympic medallists Norway and reigning European champions Italy.
And the Czechs must avoid costly mistakes in front of the net if they want to defeat host nation Sweden and up-and-coming Germany, both of which are powered by rising stars in Per Kasperi and Felix Schrader, respectively.
"We need to improve our physical condition and the self-confidence of our players," Kubes said. "We also need to strengthen our team with our new young and determined players."
Since the 2012-13 season, the Czechs have been coached by Jiri Briza, who prefers to be himself rather than model his coaching style after anyone else, acting first as a motivator, taking tournaments game by game.
"It is simple. We are seeded No. 6 in this tournament, and therefore, to take any place better than that in this tournament will be a success for us," Briza said.
"Missing two great players from our team means it won't be easy for us. For some players (Martin Novak and Pavel Dolezal) it will be their first European Championship experience. But we have nothing to lose. The Czech team will be the only team from the B-Pool, so we will do our best to battle for a medal position."
As for Kubes, no matter the colour, winning a second medal on the European stage would be sweeter than the previous two trips. That is because he would be on the podium in front of his two children for the first time.
His four and two-year-old sons play hockey inside their home for fun and have always attended their father's games – like father, like son, they say. At their age, they are just beginning to grasp an understanding of the sport. But seeing their father atop the European podium could certainly speed up their learning curve and spike their interest in the sport for years to come.
Previews of each team competing at the 2016 IPC Ice Sledge Hockey European Championships can be viewed at the event website.
Full live coverage and results from the Ostersund Arena will be shown online.