LA28 kicks off journey to 2028 by unveiling new emblem
'The emblem perfectly represents the city's energy, creativity and strong sense of community, while also celebrating the Olympic belief of unity in diversity'
01 Sep 2020
Imagen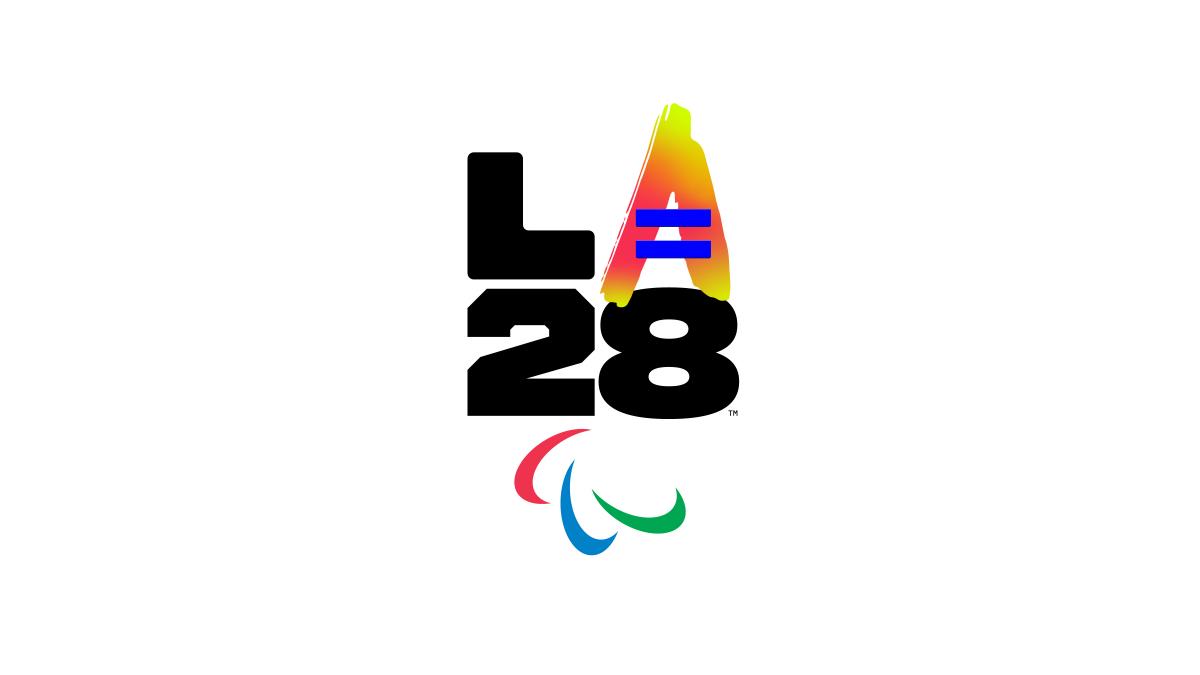 By LA28
Launching the official journey to the 2028 Olympic and Paralympic Games in Los Angeles, LA28 today, 1 September unveiled the new LA28 Olympic and Paralympic Games emblem with stories celebrating sport, art and the Los Angeles community. The Olympic and Paralympic marks are inspired by the infinite possibilities Los Angeles represents and honours creativity, diversity, self-expression and inclusion.
"LA defies a singular identity. There is not one way to represent Los Angeles," said LA28 Chairperson Casey Wasserman. "Every neighborhood, every block, every person has their own unique identity and story of LA. The LA28 Games will showcase our community's collective creativity and celebrate the diversity that makes us strong."
An emblem for the digital age
Built for the digital age, the dynamic and animated LA28 emblem is designed to keep fresh for the unprecedented eight-year journey to the Olympic and Paralympic Games in Los Angeles. A strong and bold L, 2 and 8 serve as the foundation for the emblem, with individual stories expressed through a dynamic and ever-changing 'A'.
"Everyone is part of the LA28 story," said LA28 Chief Athlete Officer and five-time Olympic medallist Janet Evans. "LA is what it is because of the people and the LA28 Games should represent that. The best way to capture the energy of Los Angeles and the Games is through a collection of voices and cultures.
Los Angeles is an infinite canvas to pursue your wildest dreams and in 2028, thousands of Paralympians and Olympians will come to LA to chase their dreams on the global stage."
"The emblem perfectly represents the city's energy, creativity and strong sense of community, while also celebrating the Olympic belief of unity in diversity," said LA28 Coordination Commission Chair Nicole Hoevertsz. "LA28 continues to create innovative ways to engage Angelenos and people from across the world in the Olympic and Paralympic Games. The idea behind the emblem, and the expressions we have seen so far, truly demonstrate that we are stronger together."
A collection of stories to represent LA and the Games
Recognising no one illustration could express all that Los Angeles and the Games represent, athletes, artists and advocates collaborated in the creation of the LA28 emblem, bringing their personal stories and dreams to life through their individual interpretations of LA.
LA creators shared their LA stories including Adam Rippon, Aidan Kosaka, Alex Israel, Alex Morgan, Allyson Felix, Billie Eilish, Bobby Hundreds, Chantel Navarro, Chaz Bojórquez, Chloe Kim, Dr. Woo, Ezra Frech, Gabby Douglas, Ibtihaj Muhammad, Jamal Hill, Jorge "El Joy" Alvarez, Lauren "Lolo" Spencer, Lex Gillette, Lilly Singh, Michael Johnson, Oz Sanchez, Rachel Sumekh, Reese Witherspoon, Scout Bassett, Simone Manuel and Steven Harrington.
"LA is a place of infinite possibilities, infinite potential," said LA Creator Paralympian Scout Bassett. "If you have the courage and perseverance to work for your dreams, all things are possible. The Paralympic Movement is growing in this country and we can use sport as a vehicle to change a lot of perceptions and lives."
Nine-time Olympic medallist Felix is the most decorated female track and field athlete and the pride of Los Angeles. The shape of her 'A' art is inspired by her love for movement and her deep LA roots.
"The culture of sports and excellence is something I grew up with in LA," said Felix.
"I grew up a Trojan fan, a Lakers fan, a Dodgers fan. I've been surrounded by excellence growing up here. People in LA are doing incredible things and it's hard for that not to rub off. You want to be better when you're here."
LA-based visual and multi-media artists also collaborated on the LA28 Games emblem. "LA is unique. You can be the person you want in Los Angeles," said graffiti artist and LA native Bojórquez.
"The best way to represent that is through the art. Letters describe language and language expresses culture and we're becoming one world culture. I'm looking forward to the Olympics because I experienced the last Olympics and my parents experienced the Olympics in the thirties – it is a continuity of Los Angeles."
Five-time junior national champion boxer and Olympic hopeful 16-year-old Navarro was born into a boxing family and is the first female in her family to pursue the sport. Her 'A' symbolises her sport and the culture of Mexico.
"I'm proud to be Mexican," said Olympic hopeful Navarro. "My dream is to become an Olympian and win the gold medal in 2024, and then try again in 2028 in LA. I'm here to prove that girls can do anything boys can do."
LA's third Olympics and first Paralympics
The LA28 Olympic and Paralympic Games will mark Los Angeles' third Olympics – previously held in 1932 and 1984 – and first Paralympic Games, which, up until 1988, were hosted at a different site than the Olympic Games.
The LA28 Games will bring Los Angeles together to create an incredible experience for athletes, fans and everyone in the community, using Southern California's existing world-class stadiums and venues. Ahead of the Games, with support from the IOC, LA28 is investing $160 million in youth sports across Los Angeles, making sport more accessible for kids, particularly in under resourced communities.
The LA28 story is shared through a collection of voices across social media @LA28 and on the new LA28.org website, which launched today. Exclusive LA28 apparel from Nike is available at shopLA28.org. The LA28 organising committee is the non-profit, privately funded organization responsible for delivering the 2028 Olympic and Paralympic Games in Los Angeles.
The 2028 Games will harness the creativity, optimism and youthful energy of LA to create an amazing experience for athletes, fans and the community. With a fiscally responsible Games Plan that uses the existing infrastructure across Southern California, Los Angeles expects to host more than 15,000 athletes in 2028 as it welcomes Paralympians and Olympians from around the world to compete on the biggest stage in sports.