Lakatos, Cockroft and Ktila all smash world records
Competing on the superfast Arbon track on Saturday, the trio improved world records they had only just set on Thursday.
28 May 2017
Imagen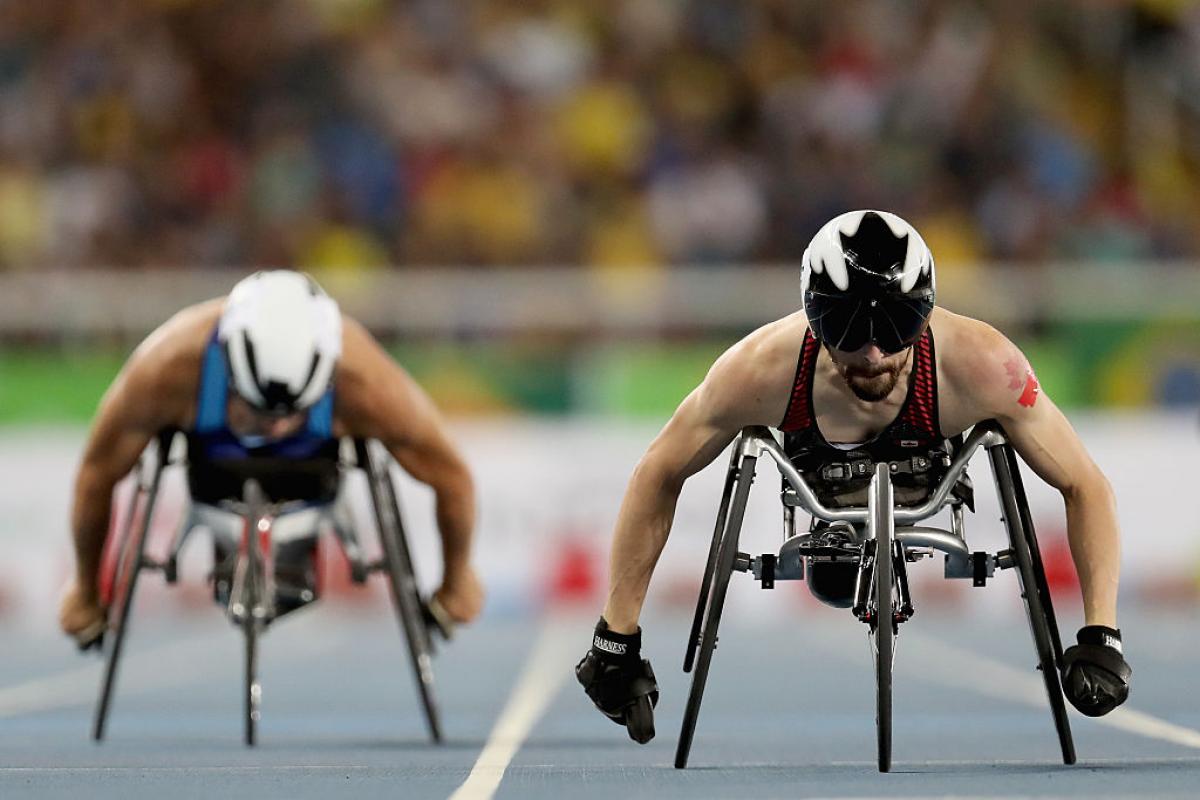 ⒸGetty Images
Arbon, Switzerland, continued to live up to its reputation as the world's fastest track for wheelchair racers on Saturday (27 May) with athletes adding a further five world and 16 regional records to the tally set 48 hours earlier.
On Thursday (25 May) athletes had set eight world and 22 regional records whilst competing in the Daniel Jutzeler Memorial and on Saturday a number of those records fell once again in the Swiss Nationals.
Just 48 hours after setting a new 100m world record with a time of 14.15 seconds, Canada's Brent Lakatos crossed the line in 14.10 to edge closer to becoming the first T53 athlete to go under 14 seconds.
"After another beautiful morning in Switzerland I am getting closer to the magical 14.00s mark. 14.10 today in another PB/WR," tweeted Lakatos afterwards.
Like Lakatos, Great Britain's Hannah Cockroft and Tunisia's Walid Ktila lowered records they had only just set on Thursday, with both excelling in the 400m T34.
Five-time Paralympic champion Cockroft, who is hunting triple gold at London 2017 this July, lowered her previous best by 0.13, clocking 57.73. Behind her, Japan's Haruka Kitaura (1:13.72) improved her own Asian record set at Rio 2016.
Ktila's blistering 49.08 took nearly half a second off his time from Thursday and was so fast it resulted in American, Asian and European records falling too. Canada's Austin Sneek (52.10), the UAE's Mohamed Alhammadi (49.52) and Great Britain's Ben Rowlings (51.83) respectively improved regional records. Rowlings (3:13.00) also set a European record in the 1,500m T34.
Ktila's 400m record will have gone some way to softening the blow of losing his 100m T34 record to Australia's Rheed McCracken. Boosted by setting a new Oceania record on Thursday, McCracken took 0.03 off Ktila's previous best from two years ago in Arbon, crossing the line in 14.92. In the same race Alhammadi (15.46), Sneek (15.57) and Great Britain's Toby Gold (17.01) all broke regional records.
Saturday's fifth and final world record fell to Switzerland's Marcel Hug. On Thursday, the two-time Paralympic champion lost his 5,000m T54 world record to Thailand's Rawat Tana but on Saturday he improved his own seven-year-old 10,000m world record by more than five seconds, clocking 19:45.05. The fast finish led to the UAE's Abbas Alhawasin Badir (20:36.65) taking almost 30 seconds off the 14-year-old Asian record and the USA's Daniel Romanchuk (19:45.33) beating the 13-year-old Americas record by 15 seconds.
In the women's 1,500m T54, Switzerland's Manuela Schär (3:17.56) lowered her own three-year-old European record by almost three seconds, and Australia's Angie Ballard (3:17.77) broke the Oceania equivalent for the second time in three days.
Fresh from taking Kurt Fearnley's Oceania record in the 400m T54 on Thursday, Jake Lappin (2:56.42) also took Fearnley's 1,500m T54 record on Saturday. Lappin was almost four seconds faster than the previous best set during the Beijing 2008 Paralympics.
In addition to Schär's effort, European records fell to Great Britain's Nathalie McGloin (28.92) in the women's 100m T51 and the Netherlands' Kenny Van Weeghel (45.40) in the men's 400m T54.
Finally, Tunisia's Yassine Gharbi (45.25) took nearly 1.5 seconds off his eight month old men's 400m T54 African record and Canada's Alexandre Dupont (2:57.82) equalled the men's 1,500m T54 Americas record.