London 2012 Shooting: What to Watch
The first London 2012 Paralympic Gold medallist will be a shooter. Here's a look at which events to keep your eyes on.
13 Apr 2012
Imagen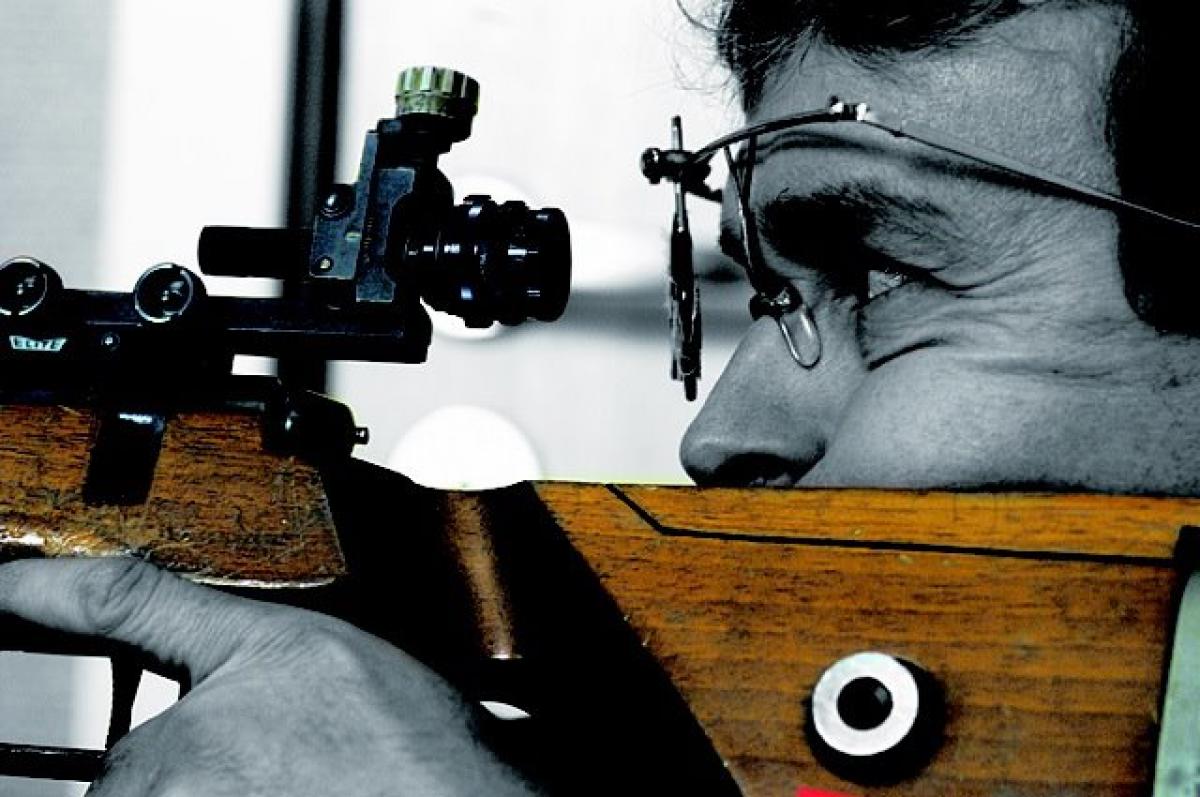 ⒸMartin Naucle
"The London 2012 Paralympic Games will go off with a bang"
The London 2012 Paralympic Games will go off with a bang – quite literally. The first medal ceremony of the Games is traditionally always in shooting and will go to an athlete in the men's P1 10m Air Pistol SH1 event on 30 August.
It is too early to say which athletes will definitely compete in London, as many have not been officially selected by their teams, but here's a run-down of what can likely be expected in Paralympic Shooting.
30 August
Hungary's Gyula Gurisatti is one of the favourites for the P1 men's 10m Air Pistol SH1 event, but he will face stiff competition from USA's Eric Hollen. Spectators can also watch the R2 women's 10m Air Rifle Standing SH1 on the same day, in which Great Britain's Deanna Coates is a firm favourite for the podium. The 58-year-old will try to out-shoot Slovakia's Veronika Vadovicova, who is almost 30 years younger and won gold in Beijing, as well as Australia's 70-year-old Libby Kosmala, who may be ending her competitive career in London as the oldest Paralympian there.
31 August
If you only have one day to head to the Shooting range, make it this one. Great Britain's Matt Skelhon is likely to delight home crowds in the R1 men's 10m Air Rifle standing SH1. His toughest competition comes from teammate Nathan Milgate, so home spectators may be in for a double delight. Other strong contenders are Australian cattle farmer, Ashley Adams, as well as Beijing gold medallist Jonas Jacobsson. Great Britain's Pam Grainger also looks set to excel in the P2 women's 10m Air Pistol SH1, though she can expect Azerbaijan's Yelena Taranova to be a tough competitor.
1 September
The mixed 10m Air Rifle Prone SH1 and SH2 events take place, with Skelhon, the incumbent gold medallist, and Milgate the favourites in the SH1 event. New Zealand's Michael Johnson and Great Britain's James Bevis are top contenders for the SH2 competition.
2 September
Johnson is also a firm favourite for the following day in the R4 mixed 10m Air Rifle Standing SH2. He will hope to better his bronze from Beijing, but will face strong competition from Korea's Youngjun Jeon and Australia's Mark Bradley.
3 September
This will be one of the fiercest days of the competition in the P3 mixed 25m Pistol SH1. Russia's Sergey Malyshev, South Africa's Vonnie Kohne, Korea's Juhee Lee and Brazil's Sergio Vida are all strong contenders for the podium.
4 September
The R6 mixed 50m Rifle Prone SH1 is set to delight fans with a star-studded lineup of Skelhon, Jacobsson, Adams and Germany's Natascha Hiltrop.
5 September
The R7 men's 50m Rifle 3 Positions SH1 will play out with China's 27-year-old, Dong Chao likely to be one of the highlights. But Adams is also a strong contender and Jacobsson will push for another gold in the event.
6 September
Korea's Yunri Lee, who won gold in Beijing, is a firm favourite for the final shooting event: the women's R8 50m Rifle 3 Positions SH1. She will face stiff competition from Slovakia's Veronika Vadovicova and Beijing bronze-medallist Cuiping Zhang.
For many of these days, a Royal Artillery Barracks day pass is available, allowing visitors to see both Archery and Shooting.
Related Images
Related Documents