London 2017: Keita Sato reflects on bronze
Sato one of three Japanese athletes at World Para Athletics Championships thanks to Toyota.
15 Aug 2017
Imagen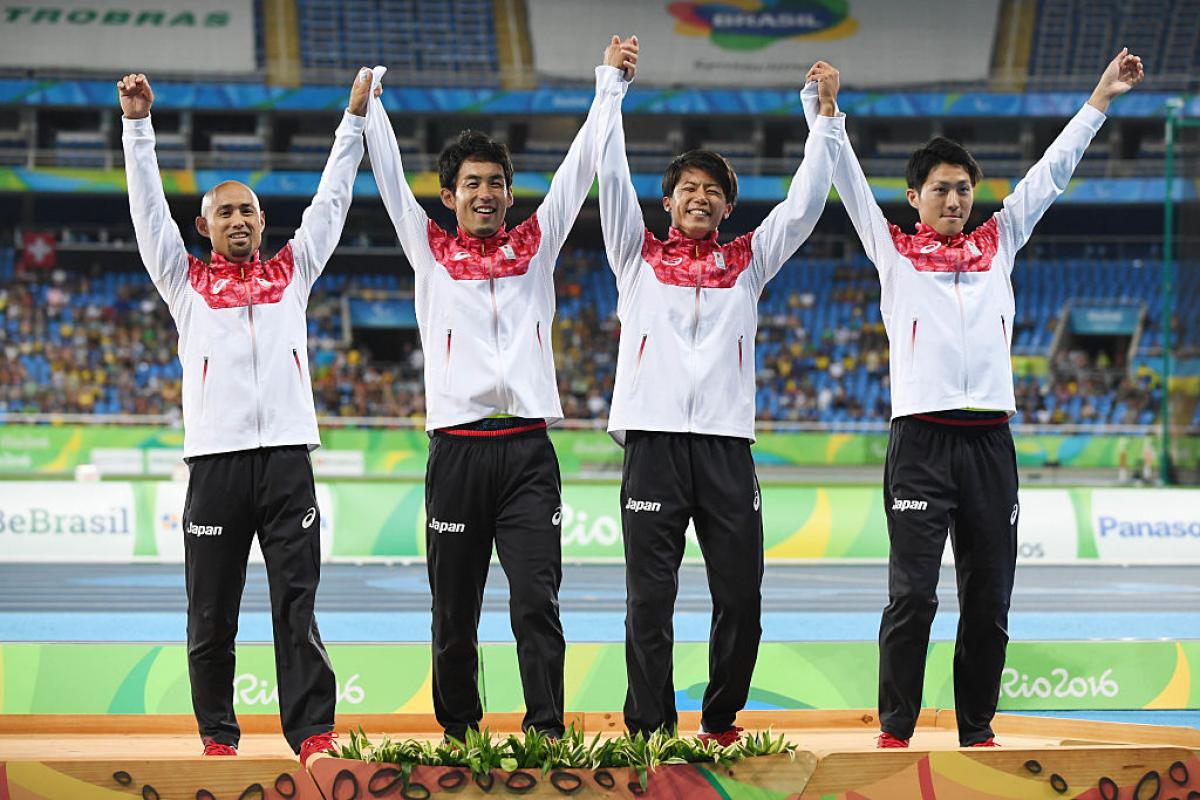 ⒸGetty Images
By Toyota
"It felt like I was back at the 2012 Paralympics in London."
Keita Sato had a World Para Athletics Championships to remember, winning bronze in the men's 4x100m relay T42-47, but his participation would not have been possible without Toyota. Alongside teammates Hajimu Ashida and Tomoki Suzuki, Sato is sponsored and employed by Toyota Motor Corporation (TMC), who helped them to compete at London 2017.
Following the Championships, the trio visited Toyota (GB) Ltd. to talk about their experiences in the British capital and their on-going training for what will arguably become the highlight of their athletic careers: their home Paralympic Games in Tokyo, in 2020.
London 2017 bronze medallist Sato, who has had a limb impairment (T44 classification) for ten years following the amputation of his lower right leg due to a rare form of cancer, wears a variety of prosthetic lower legs to assist his mobility and performance in running and jumping events. He works as a safety officer in TMC's production engineering administration department.
Toyota (T): You took up para-athletics almost ten years ago, not long after the amputation. Was sport part of your rehabilitation programme?
Sato (S): I was really into football before the amputation, so as I wanted to get back into the sport I had to start running again as part of my rehabilitation programme. Running then became so enjoyable for me that I actually continued with para-athletics instead.
T: How has the technology and materials for prosthetic limbs improved in the past ten years?
S: In terms of the material, the carbon fibre itself hasn't really changed but what has evolved over the years is the form it can take. Different types and different weaves are now used, so you can increase the rigidity of the prosthetic part. That has led to improvements in speed and new records.
T: Congratulations on achieving bronze in the 4x100m relay final. Did this experience bring back any memories for you?
S: It felt like I was back at the 2012 Paralympics in London because I remember the enthusiastic cheers from the crowd. This hasn't changed, so I felt really happy to be in the finals again.