Long headlines USA's Rio 2016 swim team
Rudy Garcia-Tolson and Cody Bureau will also enter their fourth Paralympic Games in September, as 31 athletes in total complete the roster.
04 Jul 2016
Imagen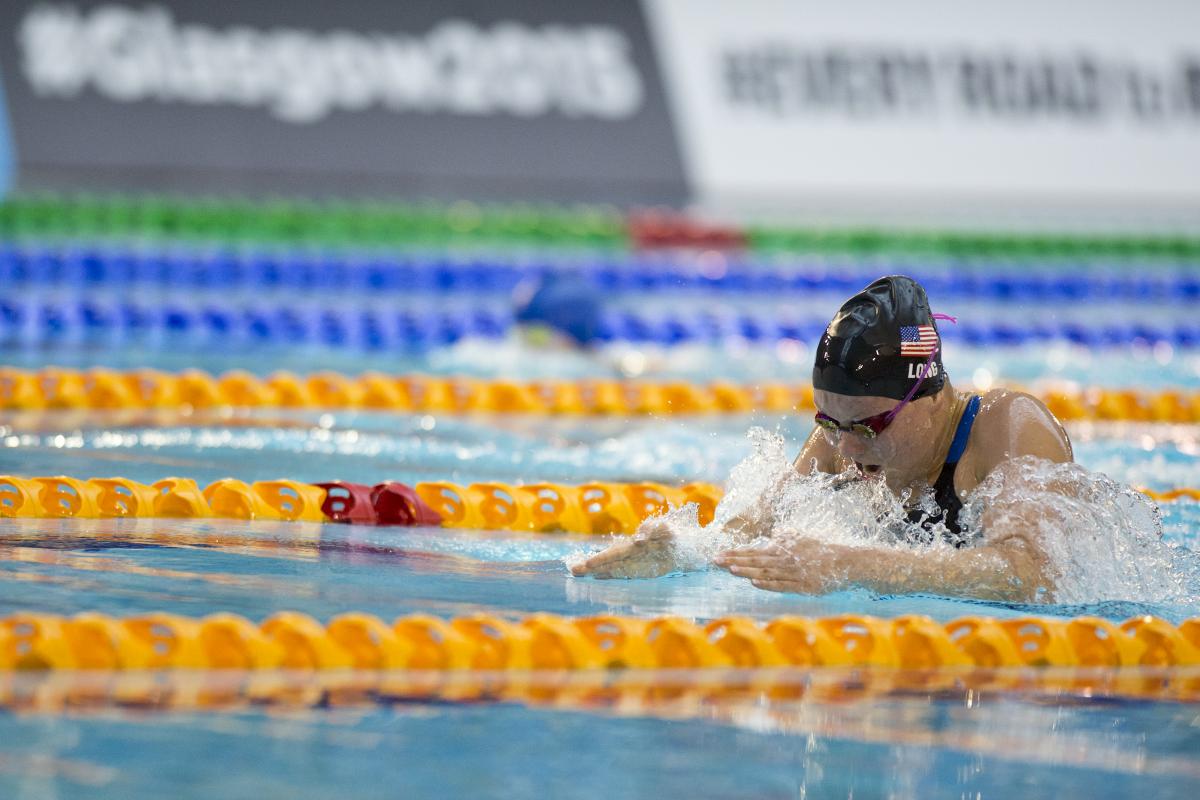 ⒸLuc Percival Photography. All rights reserved.
By US Paralympics
US Paralympics, a division of the United States Olympic Committee, announced its 31-strong Rio 2016 Paralympics Games swimming team on Sunday (3 July) after three days of intense racing at the Paralympic trials in North Carolina.
Seventeen athletes heading to Rio 2016 have Paralympic Games experience, whilst 14 fresh faces are looking to turn heads in the sport's ultimate competition. The team will also feature two US military service members, one a retired Navy veteran and one active duty member currently serving in the United States Army.
Twelve-time Paralympic gold medallist Jessica Long, Rudy Garcia-Tolson and Cody Bureau are the only swimmers on the team able to say their Paralympic Games career stretches back to the Athens 2004 Paralympic Games. All three have been named to their fourth team with the trio all having competed in 2012, 2008 and 2004.
Cortney Jordan, Noga Nir-Kistler, Tucker Dupree and Roy Perkins will all be representing Team USA for the third time, having seen action in both London and Beijing.
Brickelle Bro, McKenzie Coan, Alyssa Gialamas, Letticia Martinez, Rebecca Meyers, Mallory Weggemann, Colleen Young, Evan Austin, Dalton Herendeen and retired Navy veteran Brad Snyder will all return for their second Games.
Athletes making their Games debut include Hannah Aspden, Haley Bernabaum, Reilly Boyt, Cailin Currie, McClain Hermes, Sophia Herzog, Michelle Konkoly, US Army Sgt. Elizabeth Marks, Marth Ruether, Natalie Sims, Elizabeth Smith, Tharon Drake, Tye Dutcher and Robert Griswold.
There are a combined 19 gold, eight silver and 12 bronze Paralympic Games medals among the 31 athletes, with Long pacing the field at 12 golds. Her 14 world records, long course and short course, also lead all swimmers. As a whole, the group owns a combined 39 world records factoring in both long course and short course distances.
Twenty-five athletes on the roster are currently ranked in the top 10 in the world across 89 events with six swimmers being in the top 10 on the planet in five or more events.
The United States Resident Team based at the Olympic Training Centre in Colorado Springs, Colorado will have nine representatives heading to Rio, including five women (Beranbaum, Herzog, Marks, Martinez and Ruether) and four men (Austin, Drake, Dutcher and Garcia-Tolson).
Aspden, Sims and Dutcher are three members of the 2016 emerging team to qualify for Rio.
Full roster
Women
Hannah Aspden, S9, SB8, SM9
Haley Beranbaum, S5, SB5, SM5
Reilly Boyt, S6, SB6, SM6
Brickelle Bro, S8, SB7, SM8
McKenzie Coan, S7, SB7, SM7
Cailin Currie, S13, SB13, SM13
Alyssa Gialamas, S5, SB5, SM5
McClain Hermes, S12, SB12, SM12
Sophia Herzog, S6, SB6, SM6
Cortney Jordan, S7, SB7, SM7
Michelle Konkoly, S9, SB9, SM9
Jessica Long, S8, SB7, SM8
Elizabeth Marks, S8, SB7, SM8
Letticia Martinez, S11, SB11, SM11
Rebecca Meyers, S13, SB13, SM13
Noga Nir-Kistler, S6, SB5, SM6
Martha Ruether, S13, SB13, SM13
Natalie Sims, S9, SB9, SM9
Elizabeth Smith, S9, SB9, SM9
Mallory Weggemann, S8, SB7, SM8
Colleen Young, S13, SB13, SM13
Men
Evan Austin, S8, SB7, SM8
Cody Bureau, S9, SB9, SM9
Tharon Drake, S11, SB11, SM11
Tucker Dupree, S12, SB12, SM12
Tye Dutcher, S10, SB9, SM10
Rudy Garcia-Tolson, S8, SB7, SM7
Robert Griswold, S8, SB7, SM8
Dalton Herendeen, S10, SB8, SM10
Roy Perkins, S5, SB4, SM5
Bradley Snyder, S11, SB11, SM11
All qualifications and nominations to the US Paralympic Swimming Team are pending approval by the US Olympic Committee.