Long jump world champion Yamamoto prepares for Dubai Grand Prix
The Japanese long jumper dislikes sand and never trains for the event, but is the man to beat in the T42 class as Rio 2016 approaches.
17 Mar 2016
Imagen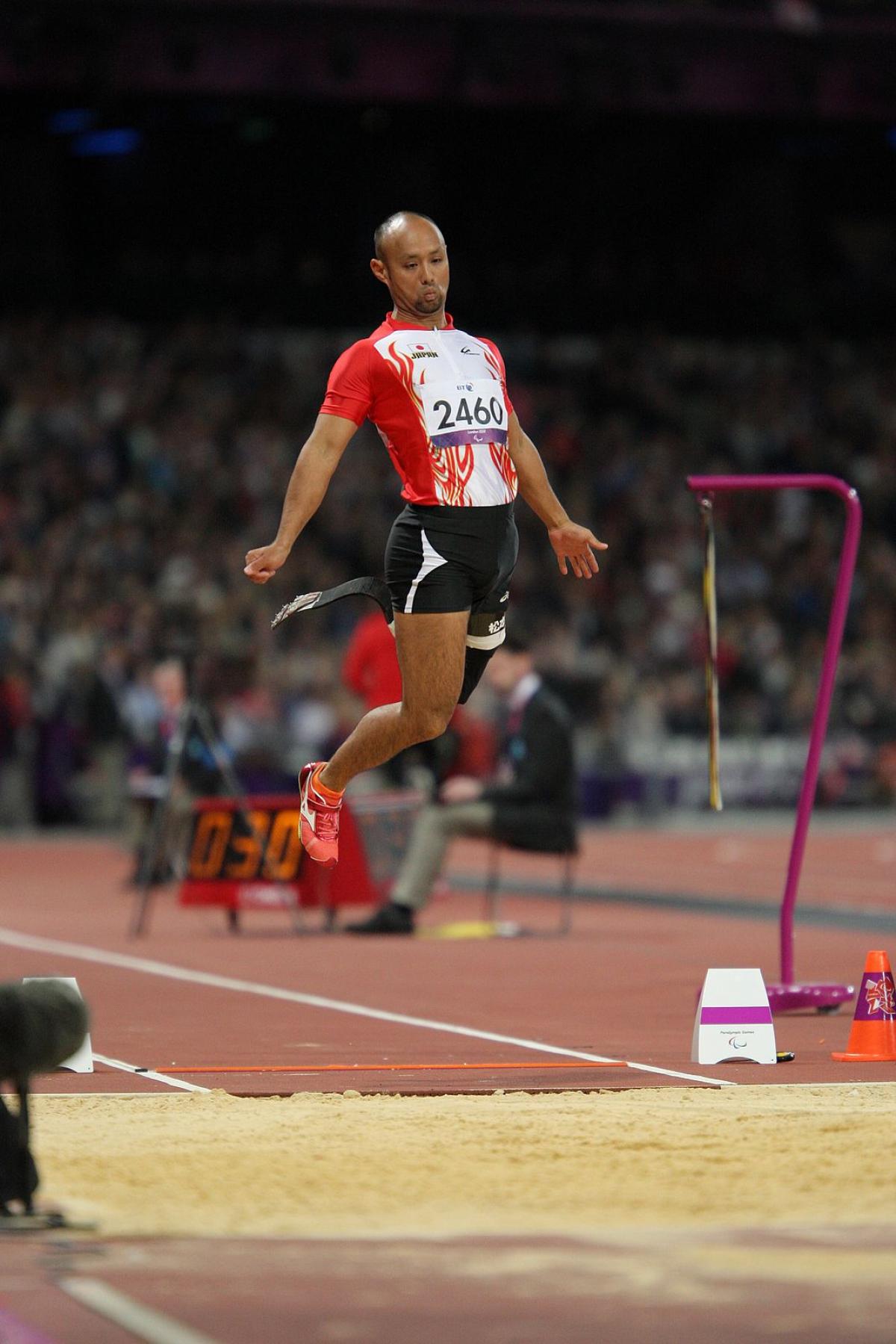 Ⓒ© Marcus Hartmann
By IPC
"For me the Paralympic Games have a very different meaning from the normal international competition. My biggest target in my life is to get the gold medal in Rio."
Competition means everything for Atsushi Yamamoto.
The Japanese long jumper safely retained his world T42 crown in Doha, Qatar last year – but that's not down to training – more a lack of it.
"I don't do any training for the long jump, so the competitions are always my training," said Yamamoto.
"Every competition I go to I adjust my jump or my run up - all those details –at the actual competition. Rather than try to get a big jump I am more focussed on how I can adjust things to get the best result. I do my learning at the competitions."
It's a unique approach, but one that clearly works – Yamamoto has won the global title at the last two World Championships.
Why does he do it? For Yamamoto, it's all down to motivation – and the fact he doesn't like sand.
"I don't really like to train as I cannot keep my motivation high during training, so I prefer to jump just at the competitions, then I am really motivated.
"The second reason is I don't like to get sand in my shoes and in my clothes!" he laughed.
Yamamoto has had a busy start to the year already – in competitions at least – winning the season-opening Canberra Grand Prix in Australia as he equalled his own Asian record with a leap of 6.36m in February.
Last week (Wednesday 9 March) he won gold at the IPC Athletics Asia-Oceania Championships with a best of 6.05m in Dubai, United Arab Emirates.
Now it's competition time again as the 33-year-old returns to the Dubai Police Officer's Club stadium for the 8th Fazza IPC Athletics Grand Prix which takes place from 17-20 March.
For Yamamoto, it's another vital opportunity to tweak and perfect his technique as he eyes up Paralympic glory in September.
"I will try to prepare myself and do well here - after that I will slow down again, then try to increase once again before Rio. This year I am already getting more good results than last year, so I believe this year is better.
"I want to keep participating in the international competitions to keep my motivation for Rio and to try and get a good result at the Paralympic Games."
With Yamamoto's season not long underway, he is still using competitions to adjust his run up and his jumping – but that's not to say the world record mark of 6.53m - set by his Danish rival Daniel Jorgensen in June last year – is ever far from his thoughts.
"At the moment it is important to get all these things right before I go for the record," he added.
"I am always thinking about the world record and trying to get my target really high. I am always trying to jump more than what is expected. Since I had the Asian record I feel that I have been keeping in the best condition so I am ready and confident. I would like to break the world record this season."
The fact that Jorgensen – who won world silver behind Yamamoto in Qatar – holds the record doesn't worry him either.
"During the major international competitions the results show I am still finishing higher than him, so I will try to keep this result and also try and make a new record myself in order to make a double punch for my competitors," he smiled.
"For me the Paralympic Games have a very different meaning from the normal international competition. My biggest target in my life is to get the gold medal in Rio."
And if that means staying out of the sand pit, so be it.