Martin Fleig: My best moments
The German biathlete and cross-country skier is gearing up to create more moments at his home World Championships this February.
23 Sep 2016
Imagen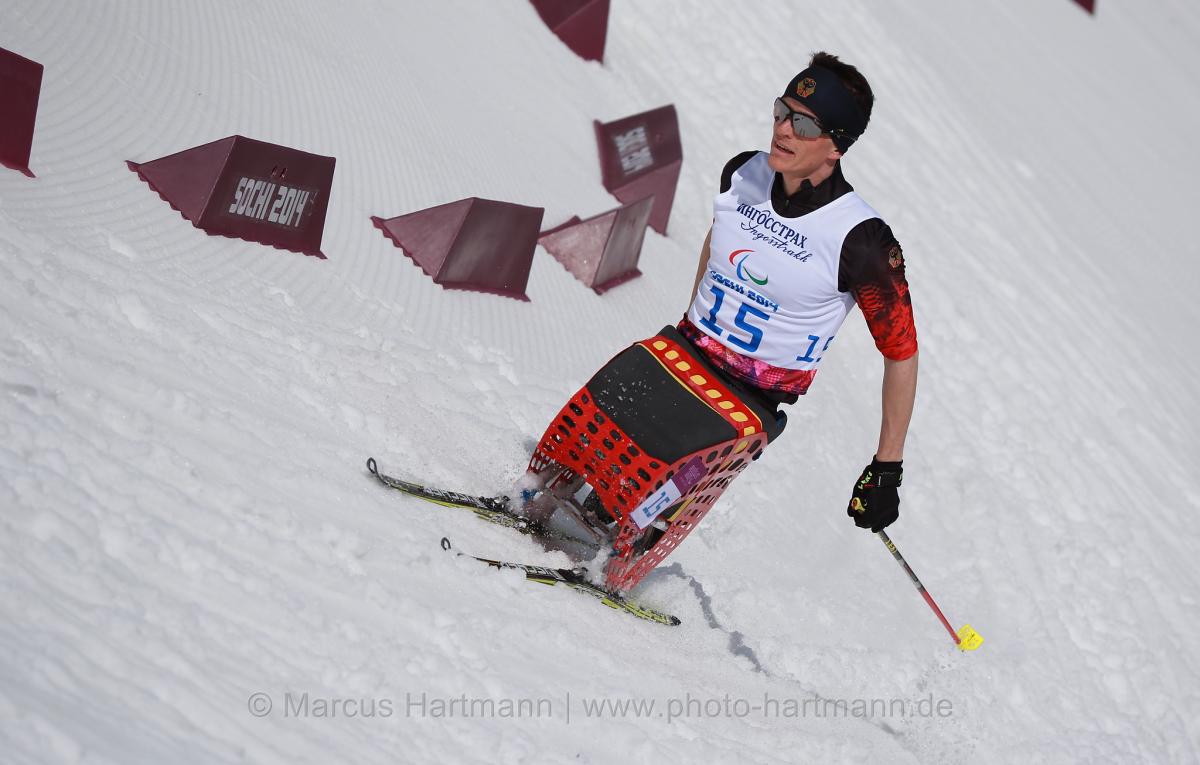 Ⓒwww.photo-hartmann.de
By By Louise Woods | For the IPC
"What a great feeling to be in the last few metres and to know that you will be on the podium this time!"
Martin Fleig is Germany's top male biathlete and cross-country sit skier.
After making his senior debut at the IPC Cross-Country Skiing and Biathlon World Cup in 2006 he has already achieved a lot. This means that the 26-year-old has accumulated some great highlights in his career so far but also hopes he can add to them in the coming years.
World ranked ninth in cross-country and third in biathlon, Fleig is hoping that the valuable experience he has gained over the past few seasons will help him to be successful in both his home World Championships in Finsterau in 2017 and of course the PyeongChang 2018 Paralympic Games.
Here are his best moments.
1. My Paralympic debut
Definitely my biggest experience so far was my first Paralympic Winter Games in Sochi 2014. Even if I was not able to win a medal it was such an amazing event and I will never forget that.
2. My first World Cup victory
Achieving something for the first time is always something that will be very memorable and it's no different for Fleig. Seeing all your hard work and sacrifice finally pay of is a great moment for any sportsperson. That moment came for Fleig on last season's World Cup in Surnadal, Norway.
"In Season 2014/2015 I won my first world cup biathlon race. It was the 15km individual distance. I remember in the last few metres of that race, I thought I am going to die! All my teammates were out on the track to cheer me. That was a very special, amazing feeling and I remember it very often."
3. My first World Championship medal
Winning your first ever race is really special but so is winning a medal for the first time in a major championship. For Fleig the 2015 IPC Cross-Country Skiing and Biathlon World Championships in Cable, USA will always be an emotional highlight in his career. He won his first medal in the biathlon 12.5km individual sitting when he finished third.
"What a great feeling to be in the last few metres and to know that you will be on the podium this time! It was almost a perfect race because at the shooting range I did not miss any targets. I remember on my last lap trainers from other teams were screaming - you are going to be the bronze medallist today! That was just amazing for me to know that people from other nations were cheering for me. As I crossed the finish line I lifted up my arms and I screamed out loud all the pain from the race. After that I just cried for a few moments and our team physiotherapist, Alexandra Schade, met me right after I crossed the finish line and embraced me."
Fleig will be amongst the athletes competing at the Finsterau 2017 IPC Cross-Country and Biathlon World Championships between 10-19 February.