Fleig grows in confidence ahead of home Worlds
The German biathlete assures he has improved since competing at Sochi 2014 and is aiming for his best performances in Finsterau.
04 Jul 2016
Imagen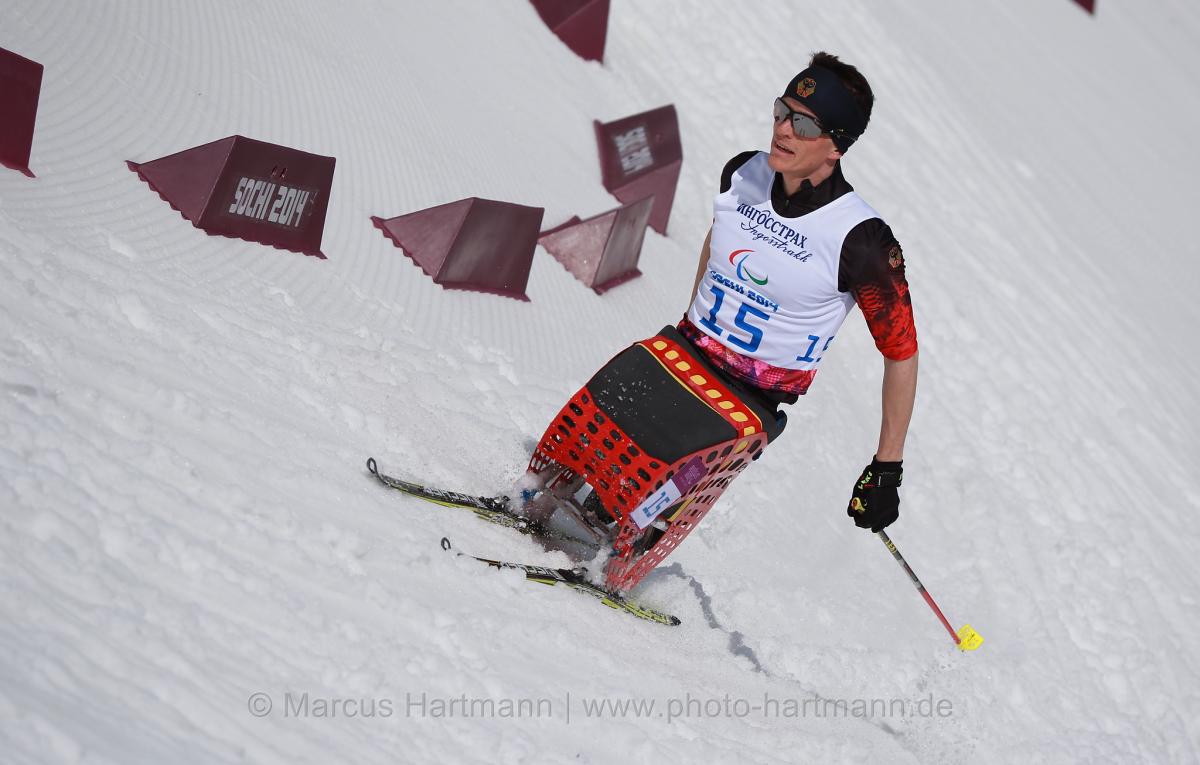 Ⓒwww.photo-hartmann.de
By Louise Wood | For the IPC
Germany's Martin Fleig is confident he can peak in time for his home World Championships in Finsterau from 10-19 February, following on from his second place finish at the IPC Biathlon World Cup in 2015-16.
Fleig revealed he is embracing the added pressure that a home World Championships can bring and is looking forward to the competition.
"A good athlete has to be able to handle the pressure that comes with an event like the World Championships in their home country," he said.
"I try to think of that kind of pressure as a positive power to give my best and show my family and all the other people what I am able to do.
"It is something special to have the World Championships in my home country and I will try to give my best."
The 26-year-old is handling his high expectations by not committing to win a medal yet.
"After the next season's first races I will be able to set a goal for the World Championships in Finsterau. I am really excited to compete there and am expecting a fair, fun and exciting competition."
Even though he is not vocal about his goals for Finsterau, Fleig wants to focus on that event before thinking about PyeongChang 2018.
"The Paralympic Winter Games are a huge goal for me. But I want to focus on Finsterau first," he said.
"Right after that event has passed, I can start thinking about PyeongChang 2018.
"Now I can only say that I will be better than I was at Sochi 2014. My best chances for good results will be in the biathlon races."
Although he competes in cross-country races too, Fleig acknowledged that he still has a lot of improvement to make in that discipline.
"At the moment, I cannot win a medal in cross-country because I still have to work on my fitness and my technique," he said.
"The muscles of my back are still not strong enough to get through the long-distance races."
Fleig was on the podium seven times last season in biathlon but remains modest about his achievements.
"Last season was definitely a great one for me. But, in my opinion, there are two main reasons why I was able to be so successful," he said.
"First, I trained a lot more hours than previous years. Secondly, some of the strongest athletes who participated were not in their best shape because we did not have any competitions like Worlds or Paralympics."
More than 135 skiers from 25 countries will compete at the World Championships in Finsterau between 10-19 February, the last major event before the PyeongChang 2018 Paralympic Winter Games