McKenna Dahl: Best and worst moments
The US shooter has been nominated to the team for the Rio 2016 Paralympic Games and describes the most memorable times of her career so far.
18 May 2016
Imagen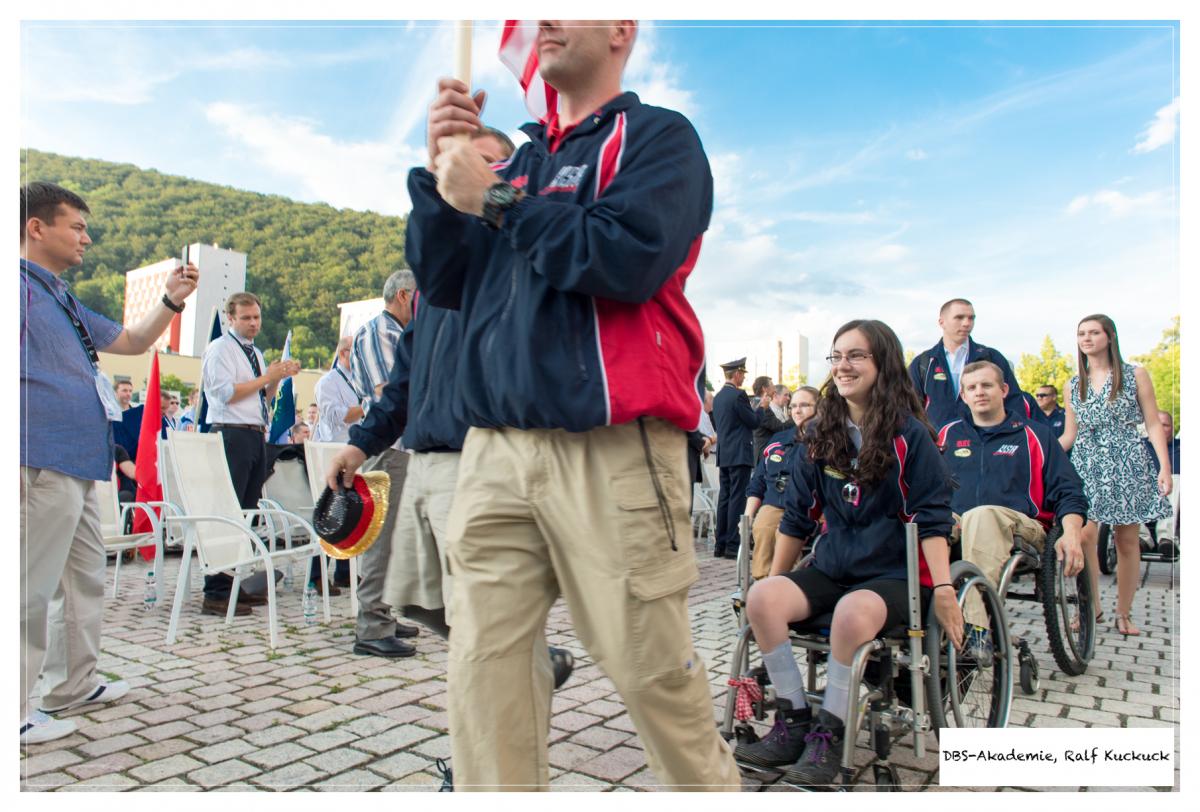 ⒸDBS-Akademie, Ralf Kuckuck
By Jake Smith | For the IPC
US shooter McKenna Dahl is celebrating having being nominated to the team for her first Paralympic Games at Rio 2016.
Having climbed the rankings since making her international debut in 2011, Dahl consistently reached the top 10 at the World Cup level in 2015 and 2016 and grabbed a Paralympic quota place for the USA at the 2014 IPC Shooting World Championships.
Here the 20-year-old describes the highs and lows of her career so far in her own words.
My best moments
1. Being the first athlete to earn a quota slot for the United States is the top moment of my career. It was my first World Championships. I was proud of my performance because it was the first competition where I was able to handle my nerves and finish with a score similar to that of high practice matches. Finding out that I earned a quota slot as well showed me what I was capable of doing.
2. After battling through equipment issues in 2015, the first World Cup of 2016 was important. I had been working tirelessly to improve my positions and become a contender for finals. In the United Arab Emirates (UAE), I did just that. I made the first R5 [mixed 10m air rifle prone SH2] final of my career with a 633.2. I finished the final in fifth place, but I was thrilled to have earned a chance to be in contention for the podium.
3. The R4 [mixed 10m air rifle standing SH2] match has been my biggest challenge over the last year. My focus after UAE was mainly on the standing position. Prone had fallen into place, and I was thrilled. After two years of competition without making a final in R4, I knew I needed to work harder to make it happen. At the 2015 IPC Shooting World Cup in Bangkok, Thailand, I shot one of my highest scores for the year. I earned a spot in the final with a total of 625. Consistent with UAE, I earned fifth place. While the score wasn't fantastic, it was improving and I knew I was headed in the right direction with my training.
My worst moments
Before I fully answer this portion, I would just like to mention that I don't see my "worst" moments as such. Every "bad" match has something to teach you. You never stop learning in this sport, and I treat every undesirable match as an opportunity to learn how to improve in the long run. Rio is the end game here, and everything else is just practice for that.
1. In May of 2015, I received my new shooting jacket and wheelchair. I worked to make adjustments on my shooting table and form the jacket to my body. It was a work-in- progress, but I felt like the upgrades were working. At the 2015 IPC Shooting World Cup in Osijek, Croatia, I found out the hard way that I was not prepared. In R4, I fought to break 600; only finishing with a 605. This was a 25-point drop from my averages in practice and about 20 points from match averages. I was crushed. The new equipment was needed, but the timing and execution had not been right.
2. At the 2016 Bangkok World Cup, I was thrilled to have made the R4 final the day before. The next day in R5, I shot three tenths less than my personal best from UAE two months before. I hadn't had the best start or finish, but was proud that I was able to bring the average up in the rest of the match. However, I was tied for seventh place with two other athletes. We had the same centre 10 count, so the tie was to be broken based off the score from the last string. I finished ninth, and missed out on the final, because of a rough finish. There were so many moments that day when I wished that just one thing could have been different. If I hadn't shot that 9.9 in the first string, I would have been in the final. If I could have gained one tenth of a point on that 10.1, I would have been in the final. It was a game of "what if's" and it was killing me. My score wasn't bad, but I was beating myself up over something that I could not control. I shot my match and I couldn't change it. I realised how essential mental training was because I couldn't pull my thoughts out of the negative that day.
3. While this next moment did not occur at the world level, I had a major equipment
malfunction at the USA Shooting National Championships in 2014. I had just moved to the Olympic Training Centre (OTC) in Colorado Springs. Just four days after I moved to the OTC, I flew out for the USA Shooting National Championships in Fort Benning.
When unloading all my equipment at the airport, my gun case was dropped from the bus. It was one of the worst sounds I have ever heard in my life. There was nothing I could do could about it until practice training a couple of days later. When I finally arrived and was able to practice, the first stage in my gun was completely gone. As it turned out, the spring had popped off and was preventing the trigger from functioning properly. It took until the morning of my match to get it fixed. I started sighters and everything was going smoothly. I found a rhythm and was shooting well.
However, 30 seconds before sighters ended, my gun stopped cocking. My coach took my gun to the repair technician, but I just sat twiddling my thumbs for the first 25 minutes of my match. The springs has displaced slightly when it fell, and came loose when I started using it. I was able to get my gun back and return to sighters because that's when the malfunction occurred. I was able to finish the match and was only a couple of points lower than my normal average at that point. This situation taught me to stay calm even in the most difficult situations.
___
Sport fans from around the world can now buy their Paralympic tickets for Rio 2016 from authorised ticket resellers (ATRs).
The IPC's Global ATR is Jet Set Sports, and Rio 2016 tickets and packages can be purchased on the CoSport website.
Residents of Brazil can buy 2016 Paralympics tickets directly from the Rio 2016 website.