Mexico City 2017: Hu Dandan to miss Worlds due to pregnancy
"My baby is like a gold medal to me," says China's Rio 2016 champion
04 Sep 2017
Imagen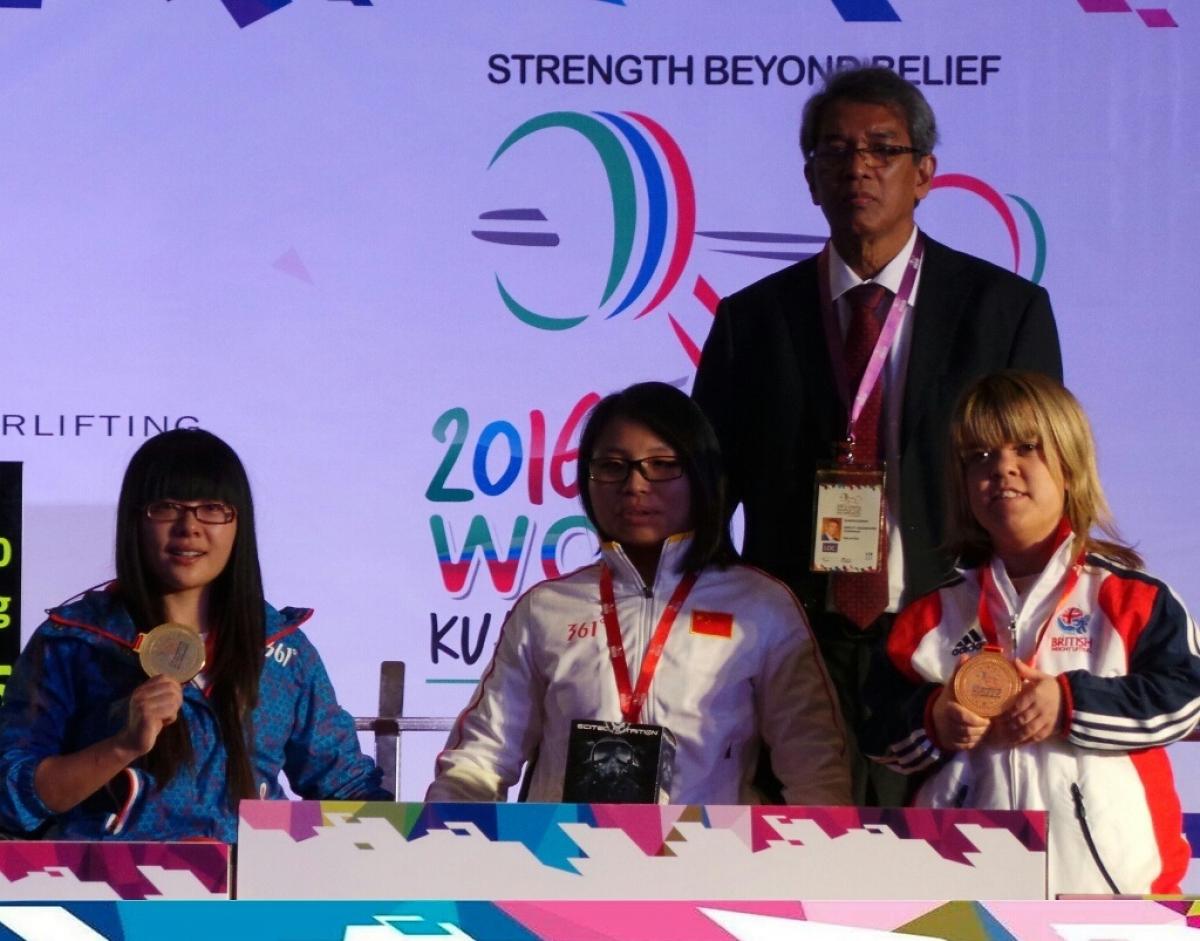 ⒸIPC
By Adam Peleshaty | For the IPC
"I want my baby to be proud of me. I will support whatever he or she wants to do. If he or she is interested in sport, I will share my experience."
China's world record holder and Paralympic champion Hu Dandan will not participate in the upcoming 2017 World Para Powerlifting Championships in Mexico City due to pregnancy.
"I learned I was pregnant soon after I returned from Rio. The baby is like another gold medal to me, it's a perfect gift," said Hu, who won gold in the women's up to 45 kg at Rio 2016 with a world record breaking lift of 108kg.
"I am so thankful to my family, especially my husband, since I gave up so much in life and dedicated my time for training and competitions during the past years and they still supported me. Without them, I would have never achieved that."
She will gave birth in late September or early October, right when Mexico City 2017 will take place.
"My baby will be born during the World Championships. I wish all of the athletes to enjoy the event," she said.
After taking some time off powerlifting to devote herself to her baby, Hu plans to resume training ahead of the Tokyo 2020 Paralympic Games, where she is hoping to defend her title.
"I hope I can balance my life and career after giving birth. I love powerlifting and wish to go back to the stage again," she said. "I will start training after giving birth and hopefully retain my title from Rio 2016. Of course I know it will take a lot of effort.
"I want my baby to be proud of me. I will support whatever he or she wants to do. If he or she is interested in sport, I will share my experience."
More information can be found on Mexico City 2017's website.