Montreal 2013 - Day six preview
Olga Sviderska sets new world record in women's 150m individual medley SM3.
17 Aug 2013
Imagen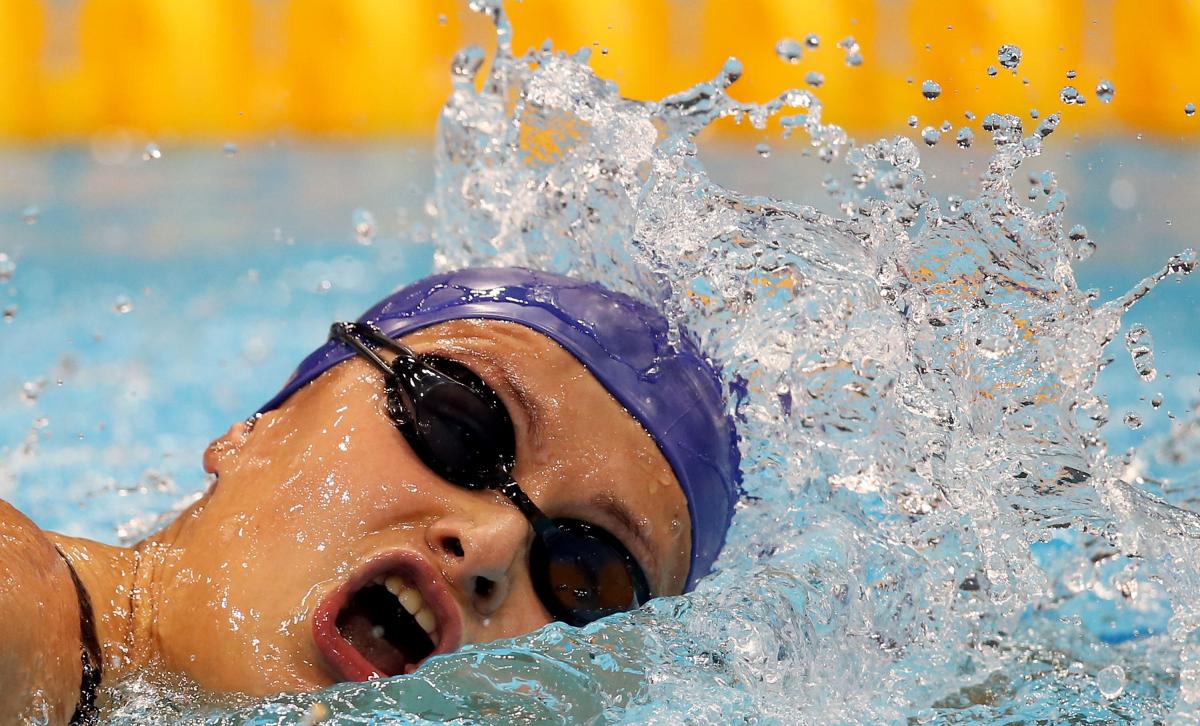 ⒸGetty Images
Already four-time world champion in individual events at this meet, Ukrainian Olga Sviderska had a good start to her day with a new world record in the women's 150m individual medley SM3 heats (3:25.07). Hungary's Zsanett Adami also broke the SM2 world record in the same heat to qualify for tonight's finals. Sweden's Jennie Ekstrom and Mexican Patricia Valle complete the top three.
Estonian Kardo Ploomipuu leads an incredibly strong field into the final of the men's 100m backstroke S10 (1:03.33), including world champion Andre Brasil and local hero Benoit Huot. Current world record holder American Justin Zook is also one to watch in this race, having been singled out by Huot as one of his strongest competitors for Montreal 2013. He qualifies second fastest ahead of Huot and Brasil and the Netherlands' Olivier Victor van de Voort in third.
The women's 100m backstroke S10 is set to be equally gripping, as New Zealand's Paralympic Champion Sophie Pascoe qualifies fastest (1:08.18). She leads multiple Montreal 2013 medallist Canadian Aurelie Rivard, Russian world champion in the 200m individual medley Nina Ryabova and South African Shireen Sapiro to the final.
World and Paralympic Champion and current world record holder, Ihar Boki of Belarus, looks a sure bet to retain his world title and add to his three world titles from these championships in the men's 100m backstroke S13. South African Charles Bouwer, silver medallist from London 2012 qualifies third fastest and Australian Sean Russo set a new Oceania record (1:01.85) for second fastest spot.
Norwegian Sarah Louise Rung, looking to improve on her silver medal from Eindhoven 2010, qualifies third fastest in the 100m freestyle S5. Rung has dominated in her classification so far at Montreal 2013, with four out of four world titles won. All medallists from Eindhoven qualify for the final and Ukrainian Nataliia Prologaieva qualifies in fastest position (1:21.51), ahead of Ukraine's Viktoriia Savtsova.
Eleanor Simmonds will be looking to add to Great Britain's medal tally of 43 in the women's 100m backstroke S6, qualifying fourth fastest. Paralympic champion and world record holder Lu Dong leads the top three (1:30.77) which includes Russia's Anastasia Diodorova and Spaniard Julia Castello Farre.
Great Britain's Amy Marren won gold in the women's 200m individual medley SM9 earlier on in the week, and qualified fastest in the women's 100m butterfly S9 (1:11.51), ahead of London 2012 silver medallist Spaniard Sarai Gascon and Ireland's Ellen Keane.
Hungary's Paralympic and world champion and world record holder Tamas Sors leads Aussie Matthew Cowdrey and Italy's Federico Morlacchi out in the men's 100m butterfly S9. All are big names in this event, having picked up medals at Paralympic Games and world championships.
19 year-old Yevheniy Bohodayko qualified for the men's 50m butterfly S7 finals (30.56 seconds), hoping to add to his four medals from this week, including one individual gold and one team title from yesterday evening's 4x50m relay (20 points). Paralympic champion Shiyun Pan qualifies fourth fastest, behind China's Jingan Wang and Aussie Matthew Levy.
Brit Susannah Rodgers touched the wall first in her 50m butterfly heat (36.70 seconds).
Canadian Zack McAllister set a new America's record in the men's 100m freestyle S8 heat, in a race that saw China's Paralympic champion Yinan Wang (59.25 seconds) and 2010 bronze medallist Russian Konstantin Lisenkov pushing each other to the wall for first and second fastest qualifying times. Russian Denis Tarasov posted the third fastest time.
The 2013 IPC Swimming World Championships run from 12-18 August and feature around 500 of the world's best athletes from nearly 60 countries - the biggest gathering of swimmers since London 2012. Follow @IPCSwimming on Twitter or like us at Facebook.com/IPCSwimming for behind the scenes pictures, updates on results and world records, or visit the 2013 IPC Swimming World Championships live results page.