My best and worst moments: Canada's Brent Lakatos
The multiple T53 world champion shares his career highs and lows.
24 Feb 2016
Imagen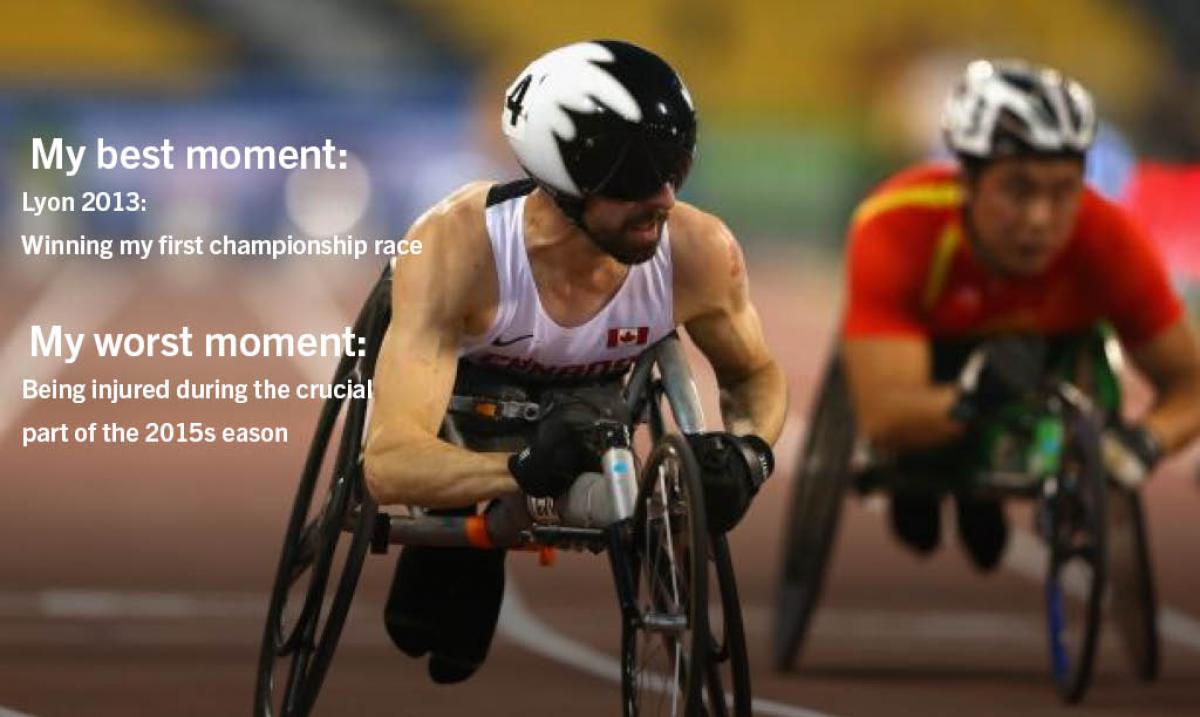 ⒸDoha 2015
Last year was a golden year for T53 wheelchair racer Brent Lakatos. The Canadian secured a hat-trick of wins on home soil at August's Parapan Am Games before heading to Doha, Qatar, for the IPC Athletics World Championships where he came away with another three global titles (100m, 200m and 800m) as well as a silver medal in the 400m.
In the next instalment of our weekly 'Best & Worst Moments' series, Lakatos, who is married to British long jumper Stef Reid, talks about the highs of his career and also reveals how illness helped him put a new perspective on his sport.
My best moment
My favourite moment in my career would have to come from the IPC Athletics World Championships in Lyon, France, in 2013. I was a strong contender in my class, but up until that point I had never won a championship race. I had come close in London, but had always been beaten out.
In Lyon the 400m was the first event, and I made it to the final without trouble. But I knew that in the final I was up against Li Huzhao of China who had beaten me in London, and whom I had never beaten. I didn't dare think about winning beforehand, so when I crossed the line first it came as a shock to me.
I remember finishing the race, and thinking 'Now what do I do? Am I supposed to shout? Raise my arms?' I got off the track and Stef was going crazy, Ueli Albert (Canada's wheelchair racing coach) was so happy for me, and that is when it sunk in. The confidence that Lyon gave me has carried me through the next two years, and hopefully it will serve me well in Rio 2016.
My Worst Moment
For most of my career I have been remarkably injury free, and for that I am extremely grateful. But just last year I had an illness that kept me from competing for a crucial part of the season.
I had been noticing something was wrong with my recovery during May of 2015. But it came to a head during and just after the IPC Athletics Grand Prix in Switzerland, and I had to get checked into the hospital there. The hardest part was knowing what I was missing out on while the rest of the racers competed in Arbon.
I wasn't able to put my training to use, and I wasn't able to qualify for events I had been training for at the Parapan Am Games. It was a very frustrating situation that I am sure lots of other athletes have been through as well. But now when I am training on a particularly miserable day, I will catch myself complaining and think instead – 'At least I am well and able to be training'.