New father Seung-Hwan Jung looks back at glorious Paralympic day
'Messi on Ice' talks fatherhood, plans for the Ostrava World Championships and the day Para ice hockey made South Korean fans go wild
19 Mar 2021
Imagen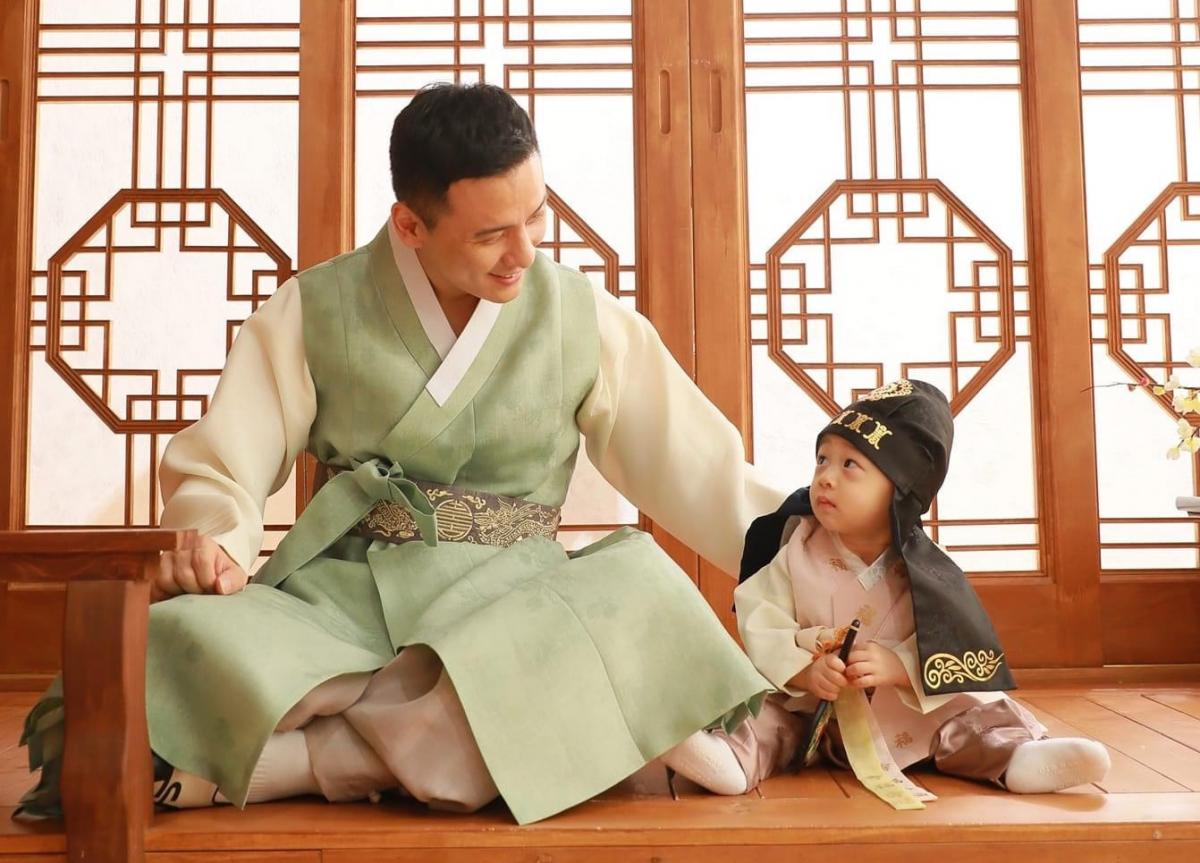 ⒸSeung-Hwan Jung
By Stuart Lieberman | For World Para Ice Hockey
Exactly three years ago, Seung-Hwan Jung and his teammates were circling centre ice with their sticks raised high the air in front of a capacity crowd at the Gangnueng Hockey Centre that included South Korea's President Moon and First Lady. 
The atmosphere was ecstatic. The hosts had just won their first-ever Paralympic medal in Para ice hockey — a bronze medal on its home ice in PyeongChang — after nearly a decade of building its programme from scratch. 
Jung led the team with six goals in the tournament, including the game-winner in the bronze-medal match against Norway.
Following the Games, where he was South Korea's flagbearer for both the Opening and Closing Ceremonies, Jung announced his retirement from the sport in order to try competing in cross-country skiing. But six months later, he changed his mind, deciding to return to the ice after realising how much he missed it.
In 2019, it was Jung again who led South Korea to a bronze medal at the World Championships in Ostrava, Czech Republic. He scored twice in his team's 4-1 victory over the host nation in the bronze-medal game.
Today, South Korea, like most other Para ice hockey national teams, is dealing with a whirlwind of ice rink closures due to the COVID-19 pandemic. The Korea team has been unable to have full-team trainings, with all public indoor sports centres, gyms and fitness centres closed across the country. 
The government is not allowing ice time, encouraging everyone to sill maintain social distancing, so the national team's trainers have held virtual training sessions.
"Last year, our training was on and off so many times and in Korea, the government and citizens were aware of the serious circumstances," Jung said. "We hope to have in-person training soon again to get ready for next World Championships and Paralympics."
World's most beautiful job
The silver lining for Jung during the pandemic is that he recently became a father and is having the chance to spend a lot of quality time with his son, who celebrated his first birthday earlier this month.
"I don't know if I can say like this or not, but I guess I'm a lucky guy," he said. "Because of the pandemic, I couldn't spend all my time on Para ice hockey, and I have stayed home and taken care of baby while I'm training at home. Becoming a father has been a big assignment for me. I want to do a better job at this and will study more. The job of a father is the most beautiful job in the world. I am happy and will be happier in the future with my family. This is the driving force for me now to live a full life."
Jung is juggling watching his son while also training on his own full-time for June's World Championships and working for the Gangwon Province Para Ice Hockey Team.
Since the Koreans won bronze in PyeongChang, he and his teammates have received more support and attention from the government, sponsors and even the casual sports fan in their country. 
Now, it is just a matter of coming out of the other side of the pandemic with an optimistic attitude for what the programme can do next.
"We all have to stay strong during this pandemic because this is not the end of the world," Jung said. "This could be a new start or chance to develop things." 
And Jung, known as "Lionel Messi on Ice," added that post-pandemic he will keep playing on South Korea's national team for as long as his body allows him.
"If I don't have any big injuries, I'll keep trying," he said.