New mum Libby Clegg raring to run in Paris
Great Britain's sprint star on comeback trail as elite athletes gather for Grand Prix
29 Aug 2019
Imagen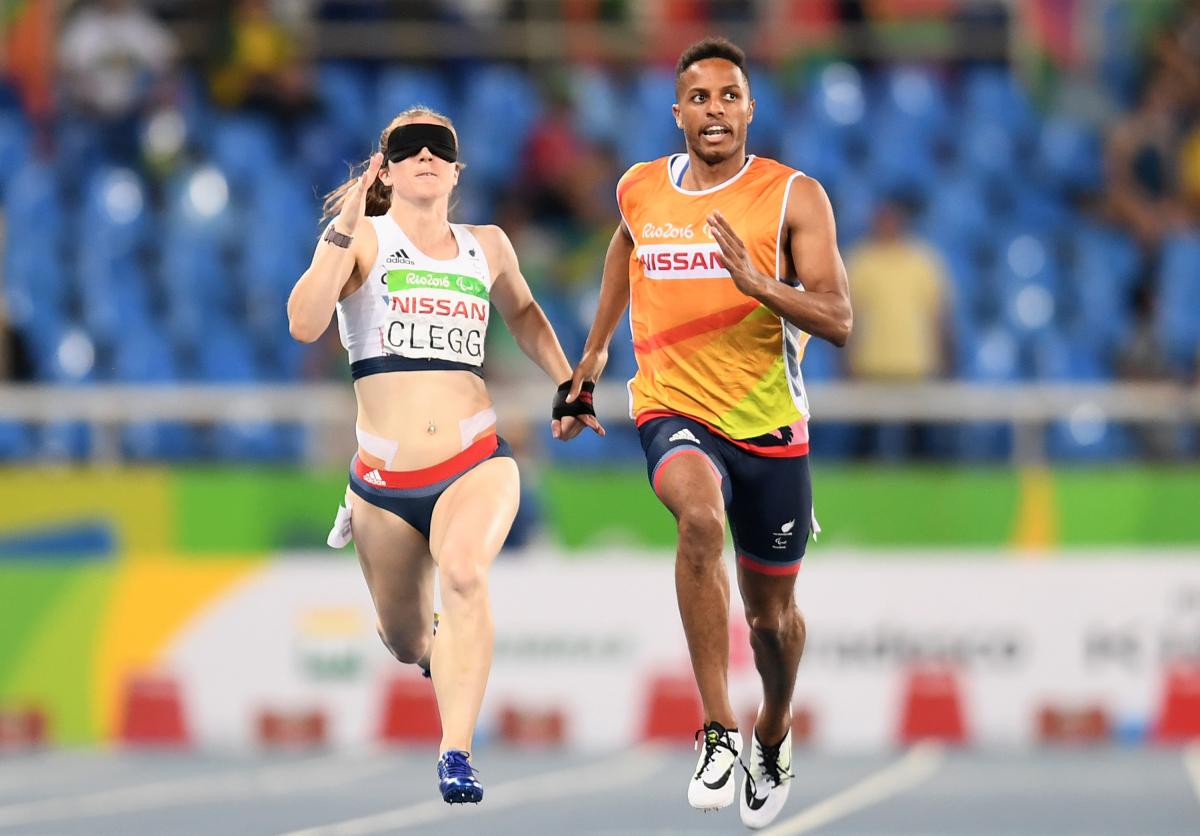 ⒸGetty Images
By Amp Media | For World Para Athletics
From Norway's Salum Kashafali, the man aiming to grab the title of the world's fastest Paralympian, to emerging French superstar Angelina Lanza via the USA's king of the jumps Roderick Townsend, the World Para Athletics Grand Prix in Paris, which begins on Thursday, offers a host of star names the chance to grab some glory, measure themselves against the very best and tune up ahead of November's World Championships. 

But for one double Rio 2016 champion, the meeting in the French capital, the final leg of the eight-strong 2019 Grand Prix series, is simply the next step in what is a brand new life. 

"After having a baby you are not very explosive, so my speed is not there at the minute," laughed Great Britain's Libby Clegg, who gave birth to son Edward on the 13 April this year. "I am not particularly unfit, I have just not really done any speed work yet, so I am a bit sluggish."


Remarkably, the 29 year old was back training just four months after Edward's arrival. Not that it has been easy. Apart from adapting to the demands of a young baby – Clegg admitted that it takes her "four times longer to do anything or go anywhere" – she's had to respect significant physical changes.
Rising to new challenges 

"Everything changes when you are pregnant," the reigning Paralympic 100m and 200m T11 champion explained. "Your body is not used to the change in the centre of gravity. You have to get used to it all over again. It is a bit weird but you get into it and hope for the best. 

"There were tough times. Your body doesn't feel the same as it did before, it's totally different. My limbs didn't feel like they were attached to my joints in any way, which was strange."

For a sprinter in her prime, it has been a humbling journey. Before she could even think of getting her speed back, Clegg had to focus on things far more basic. 

"I worked on my foot placement, walking before actually running," she said. "Then I built it up from there. I went from walking drills, trying to get my balance back to normal, to dynamic drills and then being allowed to jog."

A first competitive outing came last weekend at a small quiet meet, local to Clegg's training base at Loughborough University. It may have been a long way from the glory days in Rio de Janeiro, but it was just what the new mother needed.
Aiming high 

"I am not going to lie, it was a bit ropey," she said, with a giggle. "I was just blowing out the cobwebs really. It was a nice low-level, no one was really there so I could run horribly and no one would really notice. It was ugly but it was good. 

"It's just totally different training and competing."

And competing is exactly what she wants to do now, starting in Paris, with the 2019 World Championships the ultimate goal. 

"I am not quite sure where my performance will be in Paris but it will good for me to get back on to the international scene," she said. "As long as I execute my race properly I will happy with that. I can work on things like my speed and endurance in the next few months, hopefully in the lead-up to Dubai. I have got my (qualifying) time from last year but I want to make sure I prove my fitness this year, and show I am on the road to being back to where I was before, otherwise it is a waste taking me."
Future champions ready to shine

While Clegg has considerable Championship pedigree to fall back on, having claimed a total of four Paralympic and two World Championship medals pre baby Edward, the exciting Norwegian Kashafali is at the other end of the scale.

After emerging from two years blighted by a hamstring injury, the Congo-born 25 year old clocked a world record time of 10.58 seconds in the T12 100m at the Nottwil Grand Prix leg at the end of May. Incredibly, it was Kashafali's first race at such an exalted level. 

Among a plethora of other names to watch in Paris, Townsend, the reigning T47 long jump and high jump Paralympic champion stands out. While sprinter and long jumper Lanza, who finally looks ready to fulfil her talent having won three gold medals at last year's European Championships, leads the home-town charge. 

You can watch live coverage of the Paris Grand Prix on World Para Athletics' website.