New weight class, same goal for Iraq's Al-Maliki
After winning the women's up to 50kg in 2013, Al-Maliki is moving up and aiming for gold at Almaty 2015.
22 Jul 2015
Imagen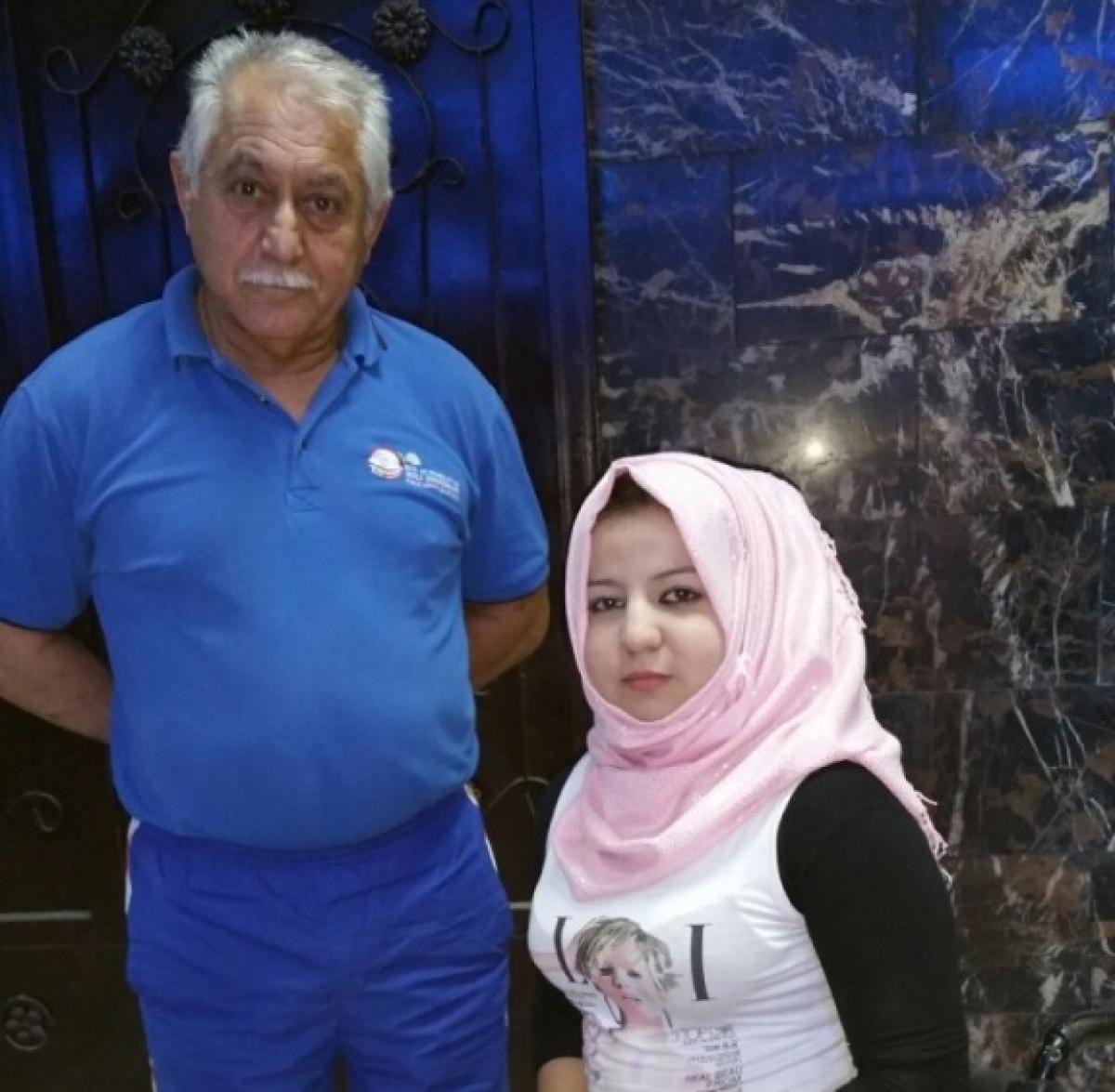 ⒸNPC Iraq
By IPC
"I want to get first place and lift the flag of Iraq."
The 2015 IPC Powerlifting Asian Open Championships, which begin Sunday July 26 in Almaty, Kazakhstan, will be Zahraa Al-Maliki's first time competing in the women's up to 55kg class.
It leads to some unknowns for the Iraqi powerlifter, who won gold at the event two years ago in the women's up to 50kg. The feat was a remarkable achievement for Al-Maliki, then 16, as she set a new Asian senior and juniors record of 71kg.
But since then, she has not surpassed that mark at an IPC sanctioned event.
That may change in Almaty.
"I want to get first place and lift the flag of Iraq," Al-Maliki said. "This really will be my main goal after a long, tiring period, and I hope I rejoice in this tournament."
Al-Maliki, now 18, said the strongest she has lifted this season is 83kg.
Replicating a similar performance in Almaty could nudge Al-Maliki into the top-five in the world for her weight class and possibly enough to make her Paralympic debut at Rio 2016.
"I think this tournament would be better than its predecessor, and it is very important to me as being a qualifier to Rio 2016," Al-Maliki said. "It is the first Asian qualifying championship that I will be involved in."
Winning would also be a huge lift for Al-Maliki's confidence.
Her stellar accomplishment at Kuala Lumpur 2013 set her as a favourite in the 2014 World Championships in Dubai, United Arab Emirates. But her best lift was 68kg, giving her a 10th-place finish. Al-Maliki also missed the podium at the 2014 Asian Para-Games in Incheon, South Korea, where she also lifted 68kg to finish sixth.
But she takes encouragement from her performance in Kuala Lumpur, Malaysia, and has been building up to get on top.
"When I remember that achievement, I feel happy and I consider it as an incentive to win gold again," Al-Maliki said.
She said support from Intranik Nahabeet has been key in keeping her encouraged, as well as increased resources provided by her National Paralympic Committee.
"There have been improvements in the level of training in the new sports hall within the new building of the Iraqi National Paralympic Committee, with the same training schedules," she said. "The Iraqi National Paralympic Committee provided all the required supplies, equipment, salary, allocations and training camps. And these are some of the most important types of support."
More than 220 athletes from 30 countries will compete at the 2015 IPC Powerlifting Asian Open Championships in Almaty, which will be streamed live at event website.