Organisations agree 'Ostersund Declaration' to strengthen winter para-sport
Representatives of National Paralympic Committees, National and International Federations and IPC sports agree a number of measures.
25 Apr 2016
Imagen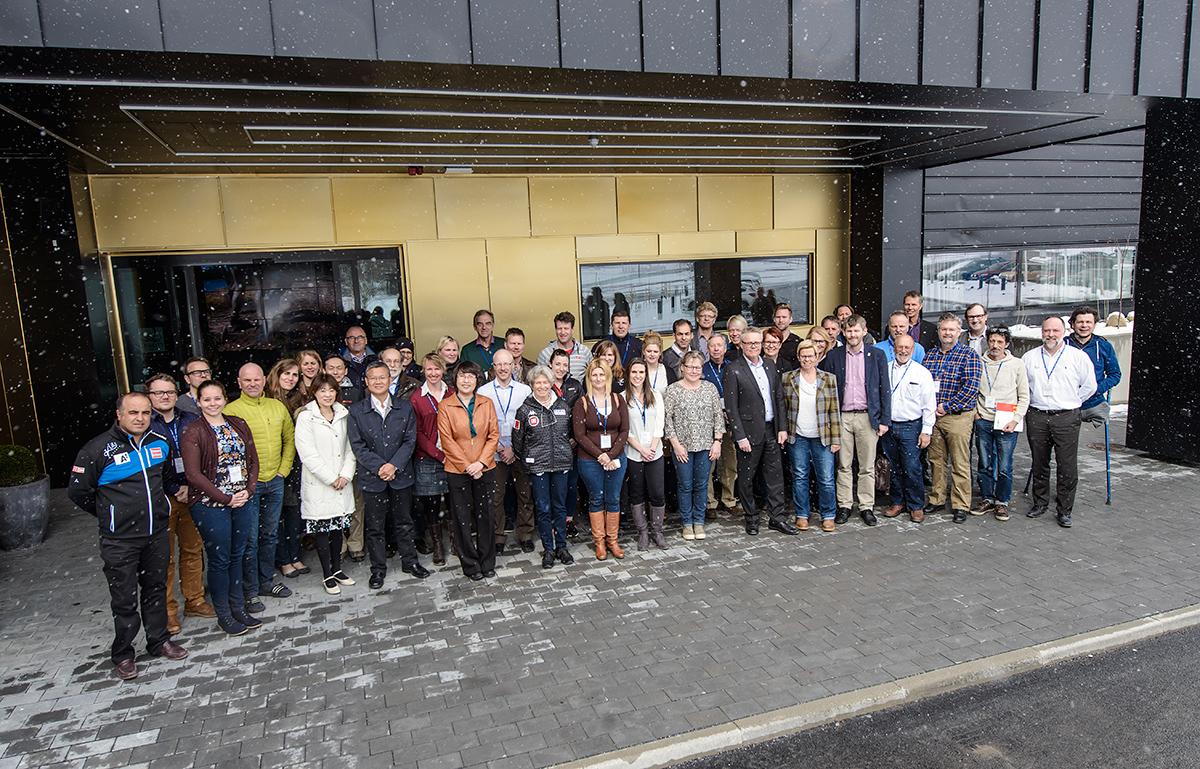 ⒸGoran Strand
By IPC
Representatives of 34 National Paralympic Committees and National and International Federations made a historic pledge to strengthen winter para-sport around the world following a three-day workshop in Ostersund, Sweden, on 22-24 April.
The 'Ostersund Declaration' outlines a number of measures needed to improve athlete development, talent identification and recruitment which all organisations agreed to take forward.
The workshop was hosted by the County Administration of Jamtland, the city of Ostersund, Mid Sweden University and the Swedish National Paralympic Committee as a gift to the International Paralympic Committee (IPC) for its 25 year anniversary in 2014.
The National Paralympic Committees (NPCs) and National Federations (NFs) present agreed to develop athlete pathways by building partnerships with governments, Olympic Federations and competition organisers, healthcare, education, business and research institutions, to provide opportunities for athletes from grassroots through to high performance levels.
In support International Federations (IFs) agreed to expand their competition calendars, seek opportunities to hold multi-sport events and initiate and promote research and development in areas such as classification so that National Federations can grow their athlete numbers.
The IPC's role will be to join all organisations together in regular, active dialogue, develop tools to supports IFs and NFs to build their organisational capacities and take the lead in building a 10-year plan based on the Ostersund Declaration. This includes organising a multi-sport event where the world's best competitors can compete alongside young and new para-athletes, and using growing media interest in winter para-sports to leverage commercial opportunities.
In agreeing to the declaration, all parties have committed to putting it to the relevant governing bodies and NPCs and NFs not present for formal endorsement by the end of 2016.
"The results of the workshop on para-athlete pathways in winter sports surpasses my expectations by far," said Johan Strid, Secretary General of the Swedish Paralympic Committee. "The combined efforts of committed representatives of NPCs, NFs, IFs and not the least IPC have resulted in a declaration outlining a clear direction in reaching out with winter sport to more individuals with an impairment."
Rita van Driel, IPC Governing Board Member, was also present for the negotiations.
"This represents a huge turning-point for winter para-sport around the world," van Driel said. "Here in Ostersund we have seen such passion and energy to increase opportunities for people to try para-sport with the goal of increasing the quality of competition.
"The IPC will do whatever is necessary to support the declaration being taken forward and I hope that now the governing bodies will come on board to make the same commitment."
Joran Hagglund, County Governor of Jamtland, said: "I am grateful that the Swedish Paralympic Committee chose our county as a strategic partner in developing activities that means so much for so many."
The workshop and declaration was a response to the IPC's strategic plan, which aims to consolidate the Paralympic Winter Games as a premier sporting event and to empower athletes and support the development of para winter sports.
All participants acknowledged the role of the IPC, the Region of Jamtland-Harjedalen, the City of Ostersund, the Mid-Sweden University, NPC Sweden, Parasport Jamtland-Harjedalen, the Jamtland-Harjedalen District of the Swedish Sports Confederation and Peak Innovation for their efforts in making the declaration possible.