Panasonic's 'Sports Change Makers' finalists present ideas on breaking down barriers
Students from around the globe create sports and technology prototypes to change perspectives on disability 
04 Sep 2021
Imagen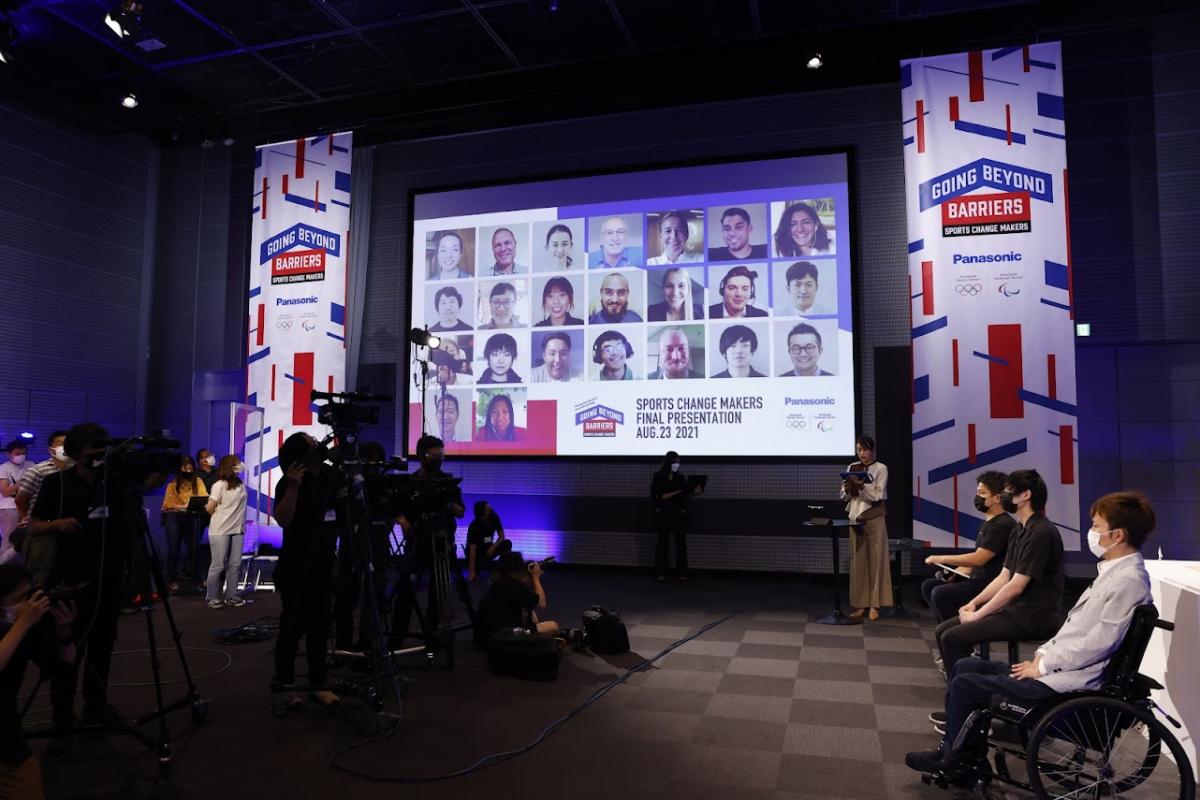 ⒸIPC
By Panasonic and IPC
Student finalists from around the world have been named for Panasonic's "Sports Change Makers" project, where they presented ideas on how to change perspectives on disability through sports and technology. 
The students co-created prototype demonstrations with worldwide Paralympic partner Panasonic and its partner companies, and presented their ideas to a diverse group of panelists on 23 August to coincide with the Opening Ceremony of the Tokyo 2020 Paralympic Games. Through this project, Panasonic supports the dreams of students who aim to have their ideas adopted in the future sports scene.
The finalists hail from four cities (Tokyo, Japan; Beijing, China; Paris, France; and Los Angeles, USA) – the current and future hosts of the Olympic and Paralympic Games. 
IPC Vice President Duane Kale, who was one of the advisors, said: "The Olympic and Paralympic Games are two of the largest events in the world, gathering so many people, cultures, and countries. What you designed are incredible ideas as they are very important to have inclusive solutions to overcome disabilities in society and culture."
Yoky Matsuoka, Executive Managing Officer, Panasonic was impressed by participants' motivation and purpose of ideas goals: "I'm really happy to hear that you tried to support persons with disabilities and focused your ideas on them." 
The Sports Change Makers finalists and their ideas are below:
Chinese representatives:  Danrui Xiang, Yue Hu, Xueer Lin
Idea Summary:  An electric assisted bicycle that will make cross-cultural communication easier and more enjoyable for tourists and locals who want to interact with different cultures.
Chinese representatives created an electric-assisted bicycle
US representatives:  Justin Anderson, Joshua Santiago, Timothy Nguyen
Idea summary: A headset that visualizes the information the person wants to hear so that those with hearing impairments can enjoy watching the game in the stadium.
European representatives:  Simon van de Fliert, Bob van der Horst, Xela Dafauce Bouzo
Idea Summary: A web application that translates the referee's movements and judgments and conveys the fun of the game to viewers, for those who watch sports but do not have enough knowledge or rules of the game to fully enjoy it.
Japanese Representative:  Kento Yokose
Idea Summary: A park with permanent playground equipment and facilities that allow children playing in the park to experience the "movements" of athletes, so that they can not only watch sports but also experience and feel them.
You can find out more about Panasonic Sports Change Makers on the website of the project: https://www.panasonic.com/global/olympic/sportschangemakers.html