Para ice hockey to grow thanks to PyeongChang 2018
Netherlands head list of nations receiving equipment from Actualising the Dream project.
06 Jul 2017
Imagen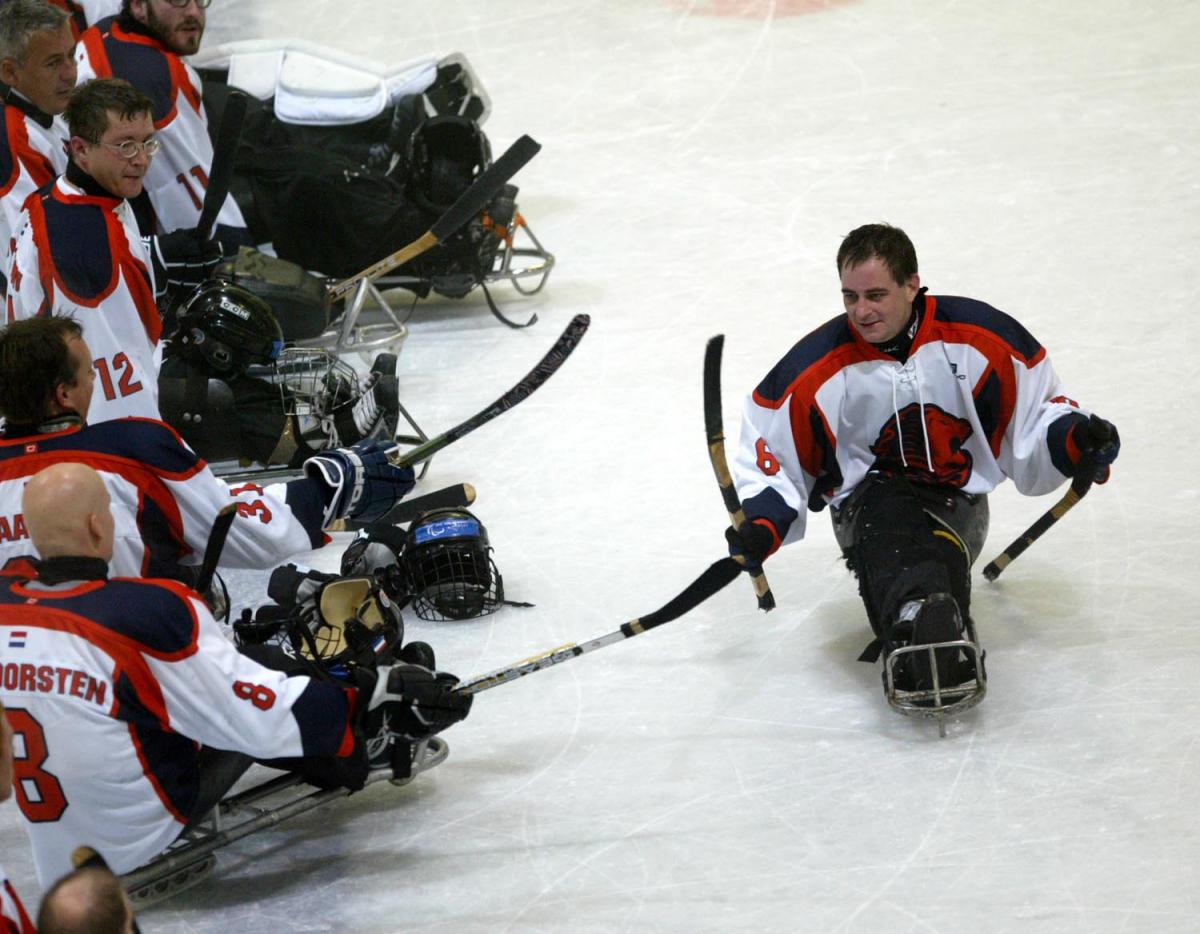 ⒸIPC
By IPC and World Para ice hockey
The Netherlands could soon be a force to be reckoned with in Para ice hockey after being chosen as one of four nations to receive equipment as part of PyeongChang 2018's Actualising the Dream project, which is part of a partnership between the Agitos Foundation and the PyeongChang 2018 Organising Committee.
World Para Ice Hockey also selected the National Paralympic Committees (NPCs) of Armenia, Australia and Kazakhstan to receive equipment this summer, as they look to develop and grow the sport in their own countries.
"We are very grateful to be selected as one of the countries for the Actualising the Dream Project," said Joris van Impelen, sport coordinator at Gehandicaptensport Nederland. "With this support we can make a new start in the Netherlands for this amazing and challenging sport."
An occasional participant at Para ice hockey events in the past, the Dutch struggled to make any real impact in major competitions. Their last significant appearance was at the 2012 World Championships B-Pool in Novi Sad, Serbia. In 2016, they took part in a combined team with Belgium at the inaugural World Championship C-Pool tournament.
Two Para ice hockey clubs currently exist in the Netherlands that include seven players, two coaches and five volunteers. But with the new equipment – which consists of sledges and sticks, as well as a grant to buy protective equipment – the nation will work to increase the number of players and build a relationship between the clubs and the federation, Impelen said.
"With the equipment and especially the sledges and sticks, we can encourage a lot of people and external parties to play Para ice hockey at our introducing moments. Hopefully this is going to bring a lot of new members," said Impelen, adding that they plan to organise introductory events in Amsterdam and in Dordrecht.
"We have the opportunity to let them experience the sport. We think this will have a positive impact on our main objective. Another goal is to get more clubs, so we hope that some ice hockey associations in the Netherlands are enthusiastic about Para ice hockey and want to start."
In Armenia, Australia and Kazakhstan, the Actualising the Dream project will enable Para ice hockey to begin developing. The three nations successfully explained in their applications how they plan to use the equipment to introduce the sport to their nations and encourage people with an impairment to get involved.
Ruzanna Sargsyan, Secretary General of NPC Armenia, said the aim for them is to develop a sustainable programme.
"Through demonstration events, friendly games, seminars in inclusive schools and universities, we'll promote this sport, encouraging people with disabilities to be active, never give up and become as involved as possible," Sargsyan said.
For Kazakhstan, with Nordic skiing already established, and with ambitions to of being competitive at PyeongChang 2018, its NPC President Kairat Boranbayev said it is time to expand into other winter sports.
"This news will encourage the NPC to develop a new sport and provide a good opportunity for our athletes and youth to do sport and represent their country at international competitions," Boranbayev said.