Paralympics New Zealand receives extra investment
High Performance Sport New Zealand pledge extra funds in the build up to Rio 2016
12 Dec 2014
Imagen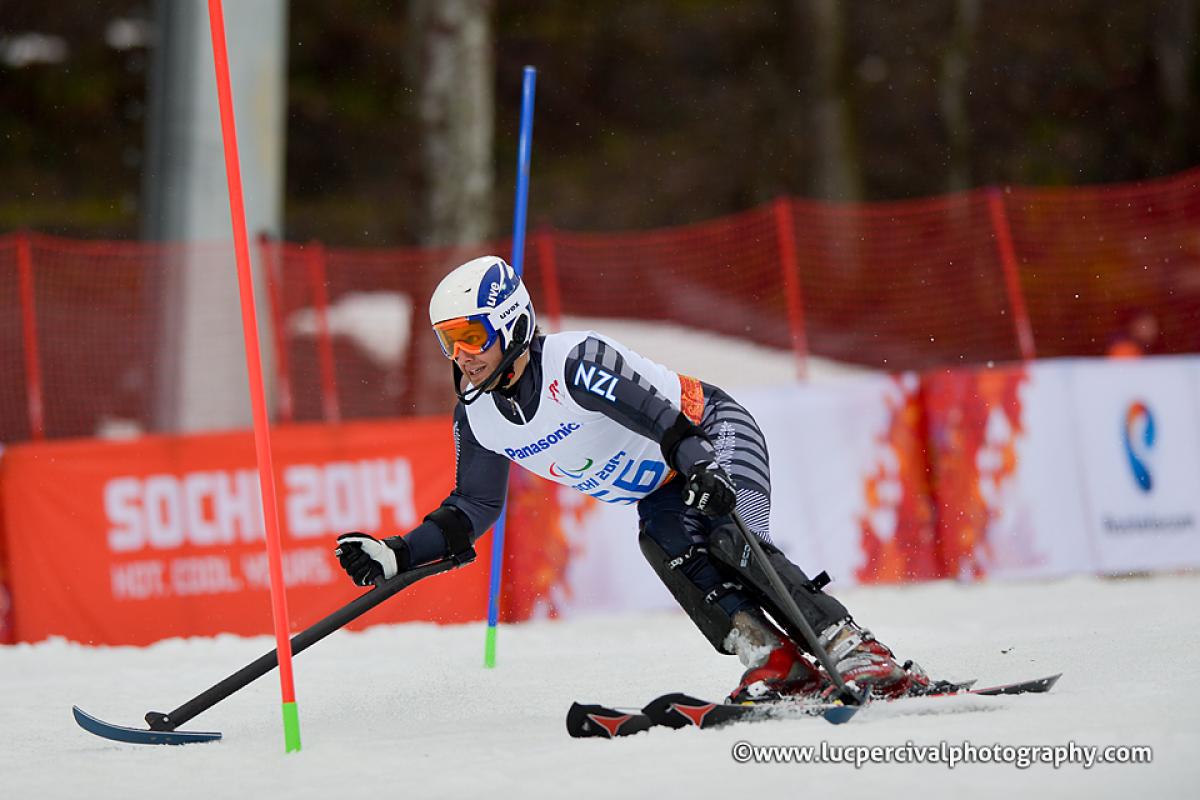 Ⓒ© Luc Percival Photography
By Paralympics New Zealand | IPC
Paralympics New Zealand (PNZ) has been awarded an extra NZD 200,000 per annum for 2015 and 2016 from High Performance Sport New Zealand's (HPSNZ) mid-cycle investment round.
The increase is the third highest of all New Zealand sporting organisations and takes the overall investment from HPSNZ to NZD 1.9m per annum which will be spent supporting gold medal potential athletes aiming for the Rio 2016 Paralympic Games.
To complement this, and in line with HPSNZ's focus on building sustainable programmes, PNZ has recognised a need to seek extra private funding from the business community and public. This funding will be used to increase the support for talent development athletes to accelerate their medal hopes for Rio 2016 and onward to Tokyo 2020.
Fiona Allan, PNZ's Chief Executive, said: "Paralympics New Zealand is very grateful to have received a further NZD 200,000 per year from High Performance Sport New Zealand in 2015 and 2016, and we are especially pleased that HPSNZ expressed very strong confidence in our programmes and people.
"Paralympics New Zealand has grown in leaps and bounds since London 2012, but for the first time, success has become our enemy.
"We now have more athletes than ever, thanks to our extensive talent identification programme. But with this comes significantly increased costs. Analysis by our high performance team clearly demonstrates we have the athlete talent to win the 12 gold medals we have targeted for Rio 2016, which would double our tally from London 2012.
But even with the additional HPSNZ funding, we need a further NZD 650,000 for 2015 and NZD 800,000 for the 2016 Paralympic Games year to secure gold medal success and further build a sustainable programme toward Tokyo 2020."
Historically New Zealand has performed well above its weight on the international stage, particularly at London 2012, where it ranked first in the world in medals per capita. Paralympians such as Sophie Pascoe and Cameron Leslie became household names as part of a team that brought home an outstanding 17 medals overall, including 6 gold medals, and broke a five world records.
PNZ has initiated a number of smaller projects over recent years to assist para-athletes, such as the Pin and Win campaign. But the changing nature of the organisation was recognised by the Board and Management, and just this week PNZ announced the appointment of global sport marketer, Rachel Froggatt, to the newly created position of Commercial and Marketing Director. Froggatt will work with existing stakeholders to reduce costs through smarter partnerships with suppliers and partners, and will look to diversify income via grants, TV broadcast, commercial partners, fundraising and bequests.
Rachel Froggatt, PNZ's Commercial and Marketing Director, said: "Paralympics New Zealand will be running a very flexible commercial programme. We will focus on working innovatively with interested partners to develop bespoke programmes designed to help meet their business objectives in a clear and measurable way. The beauty is that PNZ is not just a sports organisation, but promotes social change for the 1.1m kiwis living with disability. This makes it a very unique proposition for brands."
The public can donate now to Paralympics New Zealand.