Planker tips Italy's players of the future
As one of the leading players on his national ice sledge hockey team, Planker wants to continue to help lead the team.
05 Feb 2016
Imagen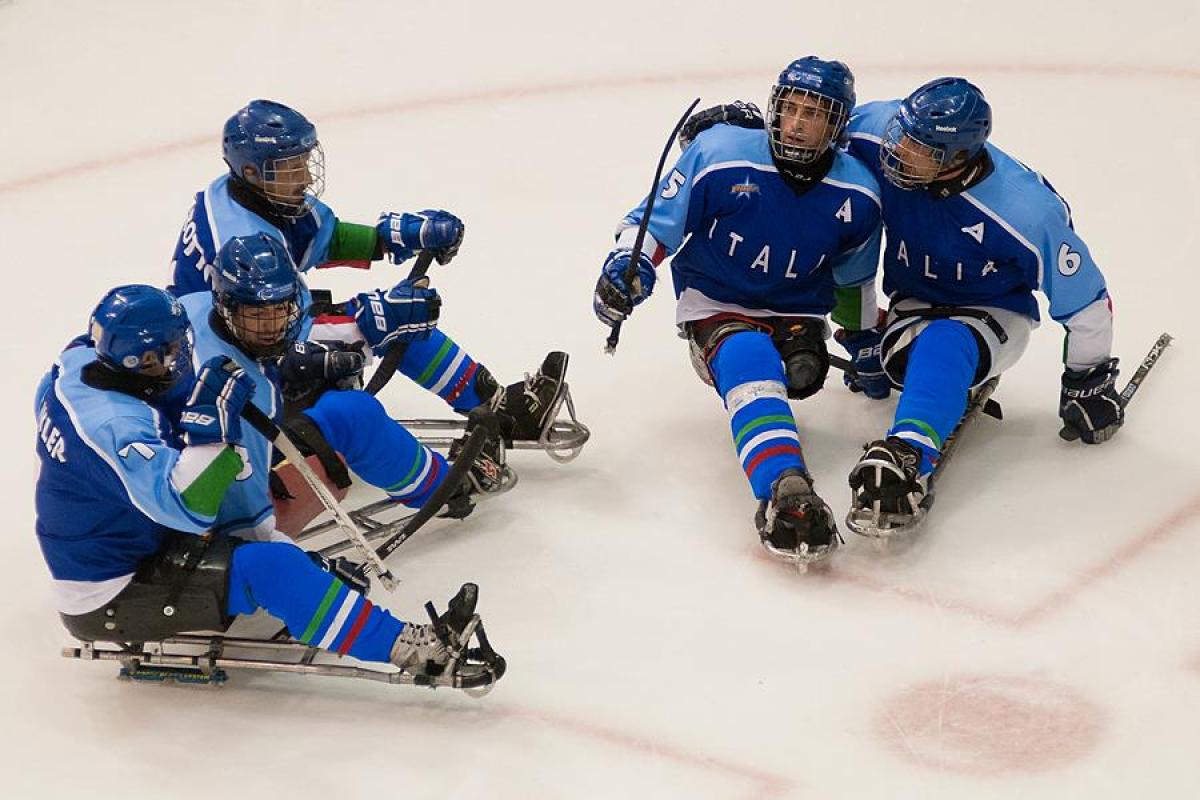 By Kim McGreal | For the IPC
Florian Planker, a fixture of the Italian ice sledge hockey national team for more than seven years, has tipped the players he thinks could make an impact in the lead-up to the next Paralympic Winter Games.
But the 38-year-old acknowledges that his team has some challenges ahead of them, and plans to help out in whatever way he can.
"As you know, the average age in our team is quite high, and we need some new players for the future," he said, talking about Italy's preparations for the next two seasons which will feature a World Championships and the chance to qualify for the PyeongChang 2018 Paralympic Winter Games.
Planker is quick to add that some of the younger players on his local club team, the South Tyrol Eagles, could be faces of the future. "For sure our two rookies, Nils Larch and Christoph Depaoli, and then also Alessandro Andreoni from team Varese," he said.
As well as being a decisive force on the ice, Planker takes pride in trying to help the youngsters improve their game. Having played able-bodied ice hockey in his teenage years, before the motorcycle accident that led to the amputation of his left leg, he remembers the lessons and advice from his own coaches and tries to pass on that knowledge: "I often try to give them some different suggestions to get better and they listen and watch me a lot."
The skills he learned as a teenager have no doubt helped him to become one of the best players on the Italian team.
"I always know exactly where I am on the ice, and where my teammates are, and I have more skill with the stick and the puck, and already knew how to check and shoot the puck into the net," Planker said. "I think that is a big advantage for me."
While he clearly loves to be on the ice, he has to balance his time carefully. With a full-time job, and a young daughter, Planker admits that he sometimes does not get the amount of ice time that he needs to improve his own game: "I just train twice a week on the ice at the moment. In the summer I sometimes go out with the handbike but that's all. So it is for most of my teammates too."
Despite this, the team proved recently that they are still more than capable of holding their own against the big guns.
As the host nation at the International Ice Sledge Hockey Tournament held in Torino, they were the only team to score against Canada, and had convincing wins over both Norway and South Korea to collect the silver medal. "It helps having the chance to play against Canada," Planker said. "It's an important experience for the new guys."