Sledge hockey camp kick starts development
On and off ice training in Dolny Kubin, Slovakia, saw aspiring players and their coaches provided with world-class expertise.
22 Jan 2016
Imagen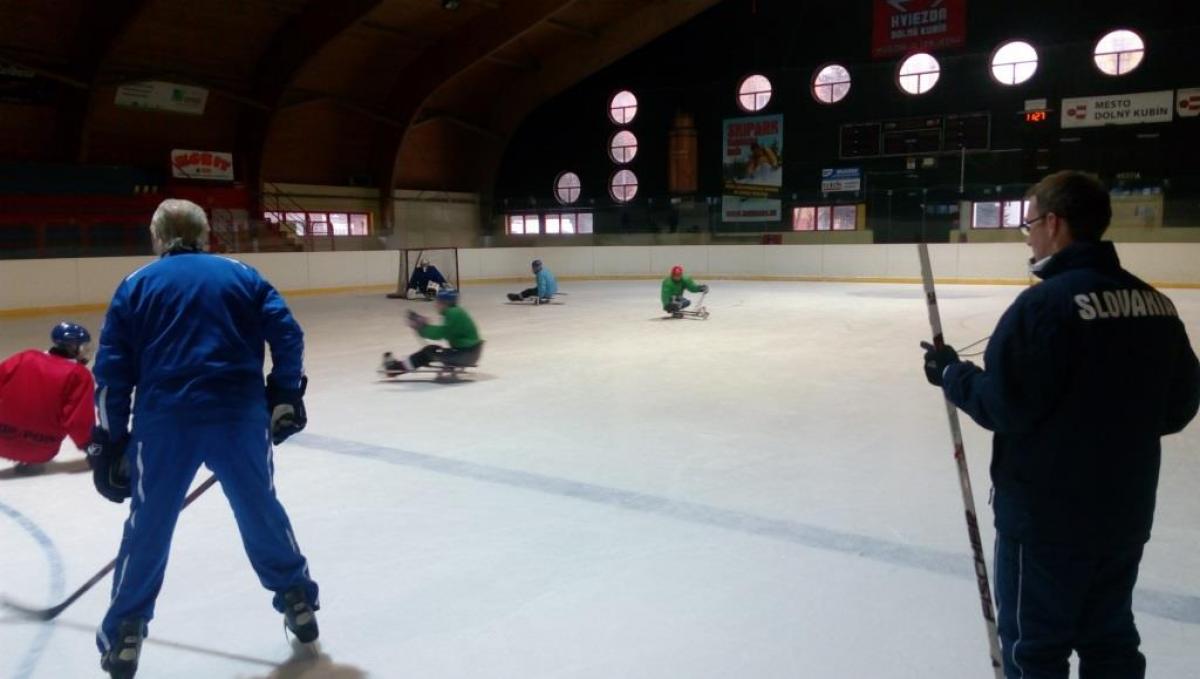 ⒸMaros Cambal / NPC SVK
By IPC
A successful first training camp of an IPC Ice Sledge Hockey Development Outreach Programme that aims to support countries in recruiting more players concluded on Sunday (17 January) in Dolny Kubin, Slovakia.
A group of aspiring players and their coaches gathered at Dolny Kubin's hockey stadium for four days of on and off-ice activities with world famous Canadian coach George Kingston.
Kingston was joined by the Head of Development of IPC Ice Sledge Hockey's Sport Technical Committee, Thomas Koester, whose job was to work with the Slovakian Paralympic Committee on how they can recruit more players and raise public awareness of the sport.
On the ice, participants were shown acceleration drills to improve their speed and how to move with the puck at full tilt. They were taught how to pass with more purpose and directional angles and how to shoot harder with more accuracy.
Players were also given a better understanding of setting-up proper locations in both offensive and defensive zones.
Off -ice training included a journey through what benefits various strength and conditioning exercises could bring to playing performance, especially to speed and stick handling.
In addition Koester and Kingston met with the coaches and representatives of the Slovakian Paralympic Committee to get their perspective on what their goals are for the team. A timeline was developed for the next two seasons on what is needed to meet the coaches' aspirations.
The event is part of a wider IPC Ice Sledge Hockey outreach project to develop the sport around the world. The aim is to strengthen national team programmes which in turn will increase the competitiveness of the game around the world.
The sport plans to support countries to recruit and train the next generation of players through dedicated training camps, increasing the pool and quality of athletes, and growing the profile of ice sledge hockey nationally.
The project has been made possible by support received through the development arm of the International Paralympic Committee, the Agitos Foundation. IPC Ice Sledge Hockey successfully applied for funding through the Foundation's 2015 Grant Support Programme.
More information about the Agitos Foundation and Grant Support Programme is available at Agitos Foundation's website.