Canada, USA to play for World Sledge Hockey Challenge title
South Korea and Russia will play for the bronze medal.
22 Jan 2016
Imagen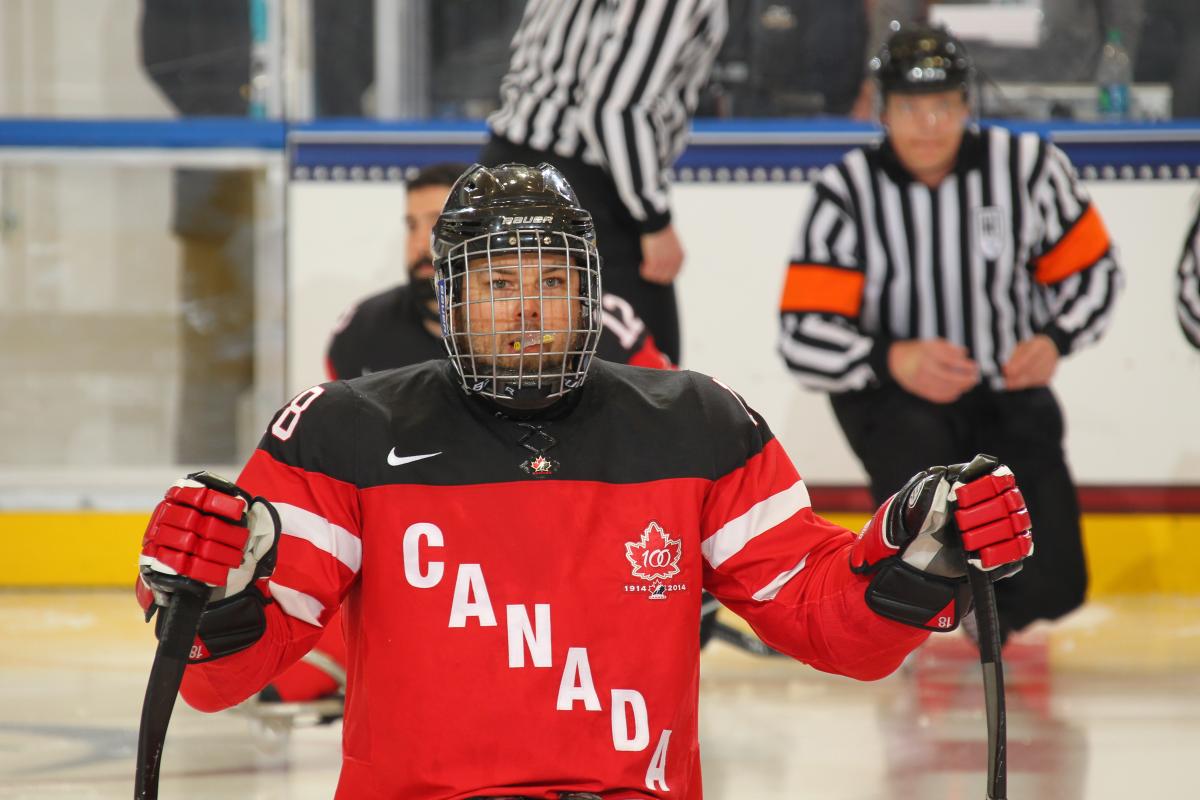 ⒸBill Wippert
By USA Hockey and Hockey Canada
Canada routed South Korea, while the USA's Brody Roybal scored the game-winning goal in the match against Russia in Thursday's (21 January) semifinal games of the 2016 World Sledge Hockey Challenge.
Both teams advanced to Saturday's gold-medal game at 17:00 AT in Bridgewater, Nova Scotia.
South Korea and Russia will play for the bronze at 13:00 AT.
A live stream, full results and statistics are available at Hockey Canada's website.
USA 2, Russia 1
Declan Farmer and Kevin McKee each recorded two points, and Roybal scored the game-winning goal in the third period as the USA defeated Russia, 2-1.
"A win's a win," said Jeff Sauer, head coach of the US National Sled Hockey Team. "From a coach's perspective, we struggled to find our style of play [Thursday]. We're glad to be playing in the Championship game on Saturday; that's what we came here for. So, we'll enjoy the win tonight and turn our attention towards the next game tomorrow."
Farmer gave the US a 1-0 lead with 4:10 left in the first period when he received a pass from McKee and tucked a wrist shot just under the crossbar.
Russia evened the score seven minutes into the middle stanza when Vadim Selyukin's shot from the right circle trickled past Steve Cash.
Roybal scored the game-winning goal with 8:10 remaining in the game when he collected a pass from Farmer and fired a snap shot past Ivanov blocker-side.
Canada 10 South Korea 0
Billy Bridges had two goals and three assists, and Dominic Cozzolino added a goal and four helpers to pace the Canadian offence to a 10-0 win over South Korea.
It is the fifth time in the last seven editions of the tournament, dating back to 2009 that the North American rivals will face off for gold; Canada (2011, 2013) and the US (2009, 2012) have each won two of the previous four meetings in the final.
Against the South Koreans, Brad Bowden finished with two goals and two assists, while Rob Armstrong, Adam Dixon and Greg Westlake had a goal and two helpers apiece.
Ben Delaney and Bryan Sholomicki rounded out the scoring for Canada, while Dominic Larocque made one save in each period to record the shutout.
Delaney got the festivities started just 4:38 in, Sholomicki converted on a breakaway opportunity less than three minutes later, and the Canadians were off and running, adding goals by Bridges, Westlake and Bowden to take a 5-0 lead to the first intermission.